In a decision that could affect an estimated 25 Arizona death penalty cases, the U.S. Supreme Court has denied Arizona's request to review a federal appeals court decision declaring unconstitutional an evidentiary rule that limited the types of mitigating evidence capital defendants could present in their cases. The ruling in Ryan v. McKinney let stand a 6-5 decision of the U.S. Court of Appeals for the Ninth Circuit in December 2015 that had reversed James McKinney's 1993 death sentence because the state's so-called "causal nexus" rule unconstitutionally excluded evidence about McKinney's abusive childhood and post-traumatic stress disorder.
The Court's ruling could have implications for many of the prisoners on Arizona's death row. The causal nexus rule, which required that mitigating evidence be directly linked to the crime before it could be considered as grounds to spare a defendant's life, had been place in Arizona from the late 1980s until 2005.
In 1978, the Supreme Court ruled in Lockett v. Ohio that states could not bar defendants from presenting mitigating evidence relating to their character, background, or record or the circumstances of the case as reasons to impose a life sentence. Four years later, in Eddings v. Oklahoma, it held that states could not require that evidence excuse the murder before it could be considered mitigating. Then, in 2004, in Tennard v. Dretke, it reiterated that any requirement that mitigating evidence have a direct causal link to the offense violated the Eighth Amendment.
By denying review, the Supreme Court paved the way for other prisoners whose sentencing was affected by the causal nexus rule to challenge their death sentences. In a dissent to the Ninth Circuit decision, Judge Carlos Bea wrote that the majority decision, "calls into question every single death sentence imposed in Arizona between 1989 and 2005."
McKinney's case will return to state court within 120 days for further proceedings, according to the Arizona Attorney General's Office. His re-sentencing must now be done by a jury because the U.S. Supreme Court 2002 decision in Ring v. Arizona ended the state's practice of judges imposing death sentences.
Human Rights
May 24, 2023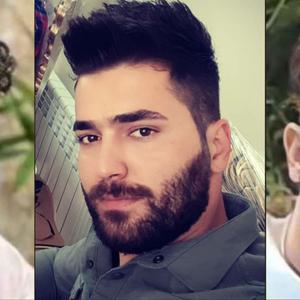 Iran Continues Aggressive Use of Death Penalty Despite International Condemnation