On March 25, the U.S. Supreme Court ruled 6-3 in Medellin v. Texas (No. 06-984) that the President does not have the authority to order states to bypass their procedural rules and comply with a ruling from the International Court of Justice (ICJ). The case arose from an appeal by Jose Medellin, a Mexican citizen on Texas' death row who, along with 50 other Mexican death row inmates, filed suit in the ICJ alleging a violation of their rights under the Vienna Convention on Consular Relations. The Vienna Convention is an international treaty, ratified by the U.S., that gives foreign nationals who are accused of a crime the right to contact the consulate of their home country. Medellin and the other Mexicans were not informed of this right, and the ICJ ruled in their favor, ordering U.S. courts to review their cases, regardless of any procedural rules that stood in the way. (Avena and Other Mexican Nationals - Mexico v. U.S. (2004)).
However, Texas refused to review Medellin's case, and he petitioned the U.S. Supreme Court for relief. Before the case could be decided, President Bush ordered the respective state courts to provide the review required by the ICJ. The U.S. Supreme Court then dismissed Medellin's case to allow time for this review. Texas courts again refused to grant such a review, claiming that President Bush did not have the power to require this action of the courts. The U.S. Supreme Court took Medellin's renewed appeal but agreed with the Texas courts in this most recent decision, stating that the Vienna Convention was not "self-executing" and Congress would have to make the treaty binding in the U.S. courts. Furthermore, the Court held that the rulings of the ICJ are not binding on U.S. states when they contradict the states' criminal procedures.

Chief Justice John Roberts, writing for Justices Samuel Alito, Jr., Anthony Kennedy, Antonin Scalia and Clarence Thomas, authored the majority opinion. Justice John Paul Stevens concurred in the result, writing separately. Justice Stephen Breyer dissented, joined by Justices Ruth Bader Ginsburg and David Souter.
("States win over President on criminal law issue," by Lyle Denniston, SCOTUS Blog, March 25, 2008). See Foreign Nationals and U.S. Supreme Court.
Innocence
Nov 24, 2021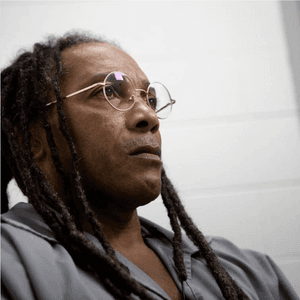 Kevin Strickland Exonerated
42

Years After Wrongful Capital Murder Conviction in Missouri
Arbitrariness
Nov 23, 2021
California Penal Code Committee Recommends Repealing State's Death Penalty