On August 30, Texas has scheduled the execution of Kenneth Foster Jr. (pictured), despite the fact that all parties agree that Foster did not personally kill anyone. Foster was sentenced to death under the Texas Law of Parties that permits a person involved in a crime to be held accountable for the actions committed by someone else. In this case, Texas maintains that Foster deserves the death penalty because he "should have anticipated" that a passenger in his vehicle would exit the car with a weapon and kill someone. "[Foster] was a victim of a statute that was never intended by its authors to be used this way," said Foster's defense attorney, Keith Hampton. "I talked to the authors, and they intended [the statute] to be used in conspiracy cases."

Foster was just 19-years-old when Mauriceo Brown, a passenger in the car Foster was driving, shot Michael LaHood in San Antonio more than a decade ago. New testimony shows that Foster did not play a major role in the crime. Though Foster, Brown, Julius Steen, and Dewayne Dillard, were all traveling together that night and had committed two armed robberies prior to LaHood's murder, Steen and Dillard have stated that Foster could not have anticipated the crime. Brown, who was executed for the murder in 2006, also said that Foster did not know he was planning to kill LaHood. The men all maintain that Foster, who had borrowed the car from his grandfather, repeatedly pleaded with the group to go home before they encountered LaHood. He also tried to drive away when he heard the gunshots, but Steen and Dillard made him stop and wait for Brown. Steen received a 35-year-to-life sentence for the crime, and Dillard was given a life sentence.

During Foster's trial, his court-appointed defense attorney failed to bring up key points that might have vindicated his client and failed to pursue important testimony in the case. The same attorney also filed a 20-page appellate brief on behalf of Foster, which is unusually short in length for a death penalty case. According to court documents, at least one of the jurors from Foster's original trial has said in an affidavit that he would have given a different verdict if he had known of Foster's lack of foreknowledge of the shooting.

Federal District Judge Royal Furgeson of San Antonio overturned Foster's death sentence in 2005, saying, "There was no evidence before Foster's sentencing jury which would have supported a finding that Foster either actually killed LaHood or that Foster intended to kill LaHood or another person. Therein lays the fundamental constitutional defect in Foster's sentence … . Therefore, Foster's death sentence is not supported by the necessary factual finding mandated [by the U.S. Supreme Court] and, for that reason, cannot withstand Eighth Amendment scrutiny." However, the U.S. Court of Appeals for the 5th Circuit overturned that decision.
(Austin American-Statesman, July 28, 2007, and Fort Worth Star-Telegram, July 29, 2007). See Arbitrariness and Upcoming Executions.
Human Rights
May 24, 2023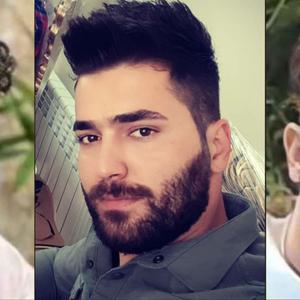 Iran Continues Aggressive Use of Death Penalty Despite International Condemnation