Jeffrey Wood is scheduled for execution on August 21 for a murder committed by another man during a botched robbery at a gas station. Wood did not fire the gun that killed the victim and was not inside the station when another man, Danny Reneau, committed the murder. At Reneau's trial, the prosecution had argued that Reneau was the person chiefly responsible for the crime and that Wood's role was secondary. The prosecution in Wood's case changed their theory and argued that he was equally liable for the death under Texas' "law of parties," even though he was not present at the killing. (The U.S. Supreme Court struck down a death sentence for a similar crime in 1982, but allowed the death penalty in a later case if the defendant exhibited a "reckless indifference for human life." It is not clear that Texas' statute offers defendants the necessary constitutional protections.)

Wood's attorneys argued that he did not even know that Reneau was going to rob the store, or that he was carrying a gun, much less that he might commit murder. Scott Sullivan, who has represented Wood for 10 years, also contradicted the prosecution's argument that Wood was the "mastermind" of the botched robbery, observing, "His mental capacities are not sufficient to make him a mastermind." As a child he was diagnosed with learning disabilities and was categorized in school as emotionally stunted. His family adds that he was easily influenced by others and always sought approval for his actions. After he was initially found incompetent to stand trial because he could not help his attorneys, he tried to fire his counsel and ordered them not to cross-examine state witnesses or show the evidence of his troubled youth.
(J. Smith, "Defense Lawyers Try to Halt Execution," Austin Chronicle, April 14, 2008). See Arbitrariness.
Human Rights
May 24, 2023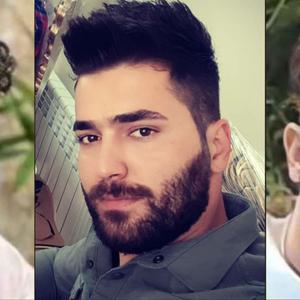 Iran Continues Aggressive Use of Death Penalty Despite International Condemnation