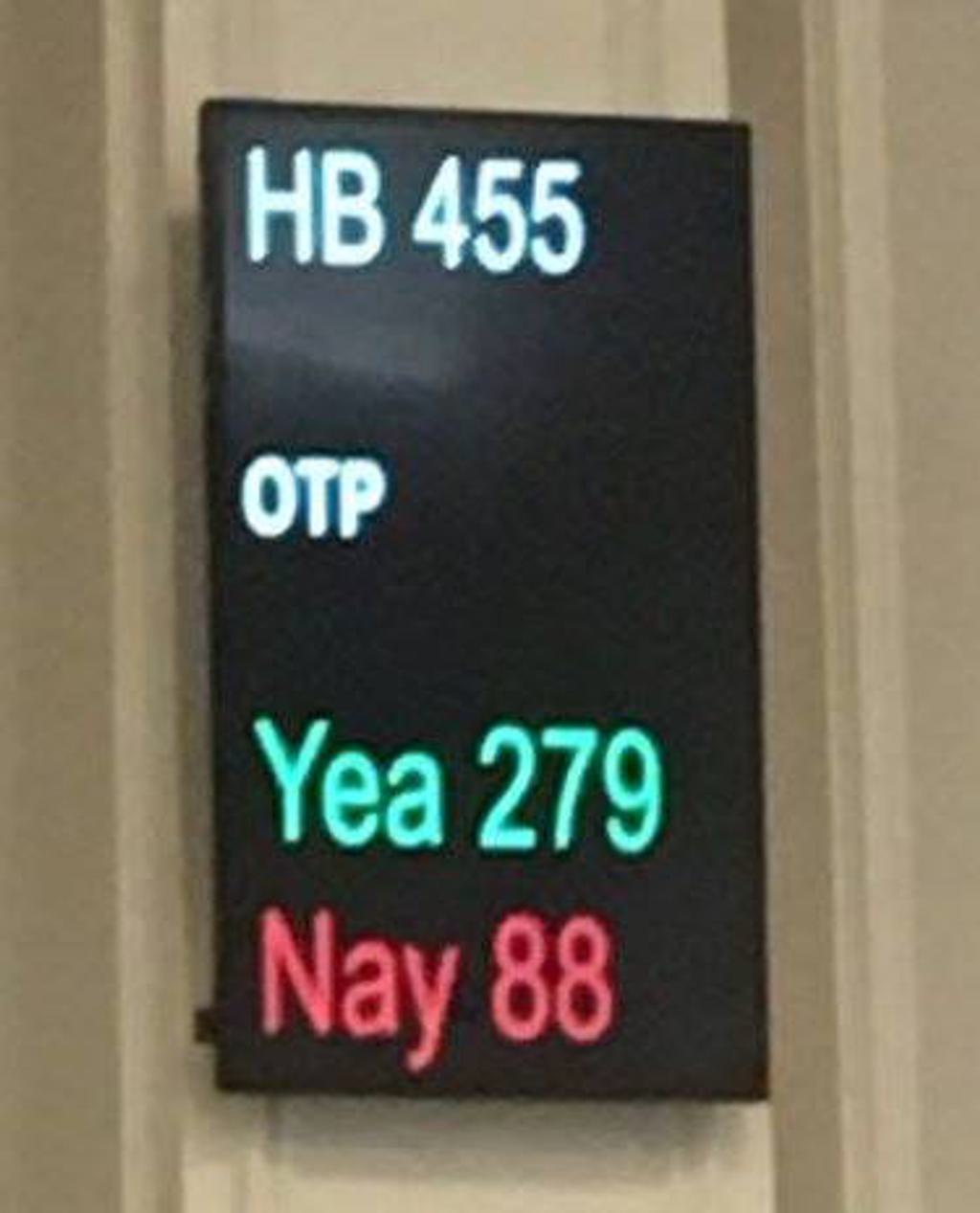 By an overwhelming 279-88 margin, a veto-proof majority of the New Hampshire House of Representatives voted on March 7, 2019 to repeal the state's death penalty. Demonstrating strong bipartisan support that garnered the backing of 56 more legislators than an identical repeal bill received in April 2018, the vote ended speculation as to how the reconstituted chamber would respond to repeal. 93 of the 400 representatives in the state house who participated in the vote in 2018 did not seek reelection, and more than one-third of the representatives had never before voted on a death-penalty issue. The bill now advances to the State Senate, where 16 of the 30 senators elected in November 2018 have said they support repeal, also a veto-proof majority. A death penalty repeal bill has been considered by the Granite State's lawmakers every session over the last two decades and was passed by the state's House and Senate in April 2018. However, Governor Sununu vetoed that bill in June, and the Senate fell two votes shy of the two-thirds supermajority needed to override the veto.
More than 100 witnesses testified at public hearings conducted by the House Criminal Justice and Public Safety Committee in February, with more than 90 advocating for repeal. Representative Renny Cushing, the committee's chairman and the prime sponsor of the bill, said, "We had a very powerful, public hearing … with all the reasons to oppose the death penalty presented in a really clear fashion." Cushing, whose father and brother-in-law were murdered in two different incidents, has been a death-penalty abolitionist for more than two decades. The death penalty "does nothing to bring back our loved ones," he said. "All it does is widen the circle of violence." Republican Representative David Welch, who supported the death penalty in the last 16 legislative sessions, said his wife's recent death made him rethink capital punishment. "The grief I've experienced since then has been horrible and it has not diminished," he said. "An inmate on death row has loved ones that care for him in spite of what he has done. The victim's family goes through grief similar to what I went through. When that inmate is put to death, there's another family going through that grief. Both families are innocent, and they both went through the same thing." Freshman Democratic Representative Safiya Wazir, whose family fled Afghanistan when she was a child, argued that the United States should not be among the "terrible list of states that use the death penalty" – like Iran, Iraq, and Saudi Arabia. Discussing the state's "Live Free or Die" motto, she said, "Let's put the emphasis on living. New Hampshire is better than this."
The prospective repeal bill would not affect the only prisoner currently on New Hampshire's death row, Michael Addison. The state has not executed anyone since 1939.
(Mike Cronin, Death penalty repeal bill passes NH House with veto-proof majority, WMUR, March 7, 2019; Ethan DeWitt, With new arguments, death penalty repeal again passes N.H. House, Concord Monitor, March 7, 2019; Dave Solomon, NH House passes death penalty repeal by a veto-proof margin, New Hampshire Union Leader, March 7, 2019.) See Recent Legislative Activity.
United States Supreme Court
Jun 08, 2023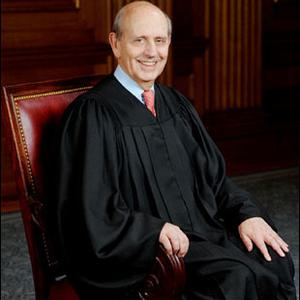 Former Supreme Court Justice Stephen Breyer Expresses Continued Frustration with the Fair Administration of the Death Penalty
Recent Legislative Activity
Jun 02, 2023
Conservative Commentator Warns of Dangers of Non-Unanimous Death Sentences