Legislation to establish a commission to examine Kentucky's death penalty and report its findings to the General Assembly has gained support from former law enforcement officials and victims' family members. The bill, proposed by Rep. Tom Burch, would require the task force to review whether capital punishment deters crime, is applied fairly, and is still acceptable to the public. It would mark the first time in four decades that the state has examined its death penalty laws.
During a recent House Judiciary Committee hearing on the measure, Nancy Rowels, whose brother was murdered, said, "My personal preference would be that there be no more violence in my name." She said she favors life without parole over the death penalty. Rep. Jesse Crenshaw, a former prosecutor who once supported capital punishment, said he supports Burch's measure. Crenshaw said his doubts about capital punishment came after defending a young man who was charged with capital murder but was cleared before trial. "We want to make sure we are not making mistakes," he stated.
Burch's bill has sparked conversation about whether Kentucky should retain capital punishment. Former Kentucky Chief Justice John Palmore said he supported capital punishment when he was a young prosecutor, but now he's "not so hot for it anymore." Noting that he is not sure the death penalty accomplishes anything, Palmore said, "It wouldn't bother me at all if executions were abolished. I still have that feeling that comes from childhood that some people are so bad, that they have done such bad things, that we ought to get ride of them. But there are some things you can't get rid of."
Currently, there are 40 people on death row in Kentucky. The state has executed two people since it reinstated the death penalty in 1974.
(The Courier-Journal, March 12, 2007). See New Voices and Recent Legislative Activity.
Recent Legislative Activity
Nov 17, 2023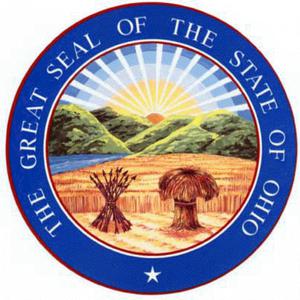 Victims' Families, Retired Judge, and Former Correctional Director Publicly Express Support for Ohio Abolition Bill
Recent Legislative Activity
Nov 02, 2023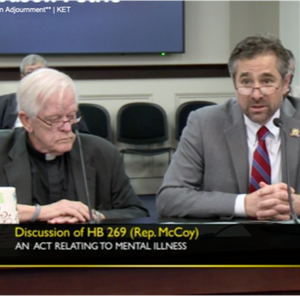 Under Recent State Legislation, Courts in Ohio and Kentucky Rule Four Men Ineligible for Execution Due to Serious Mental Illness
Victims' Families
Oct 17, 2023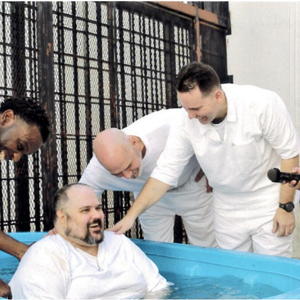 Victim's Sister, Faith Leaders, and Others Plead for Clemency for Will Speer, Faith Based Coordinator on Texas' Death Row