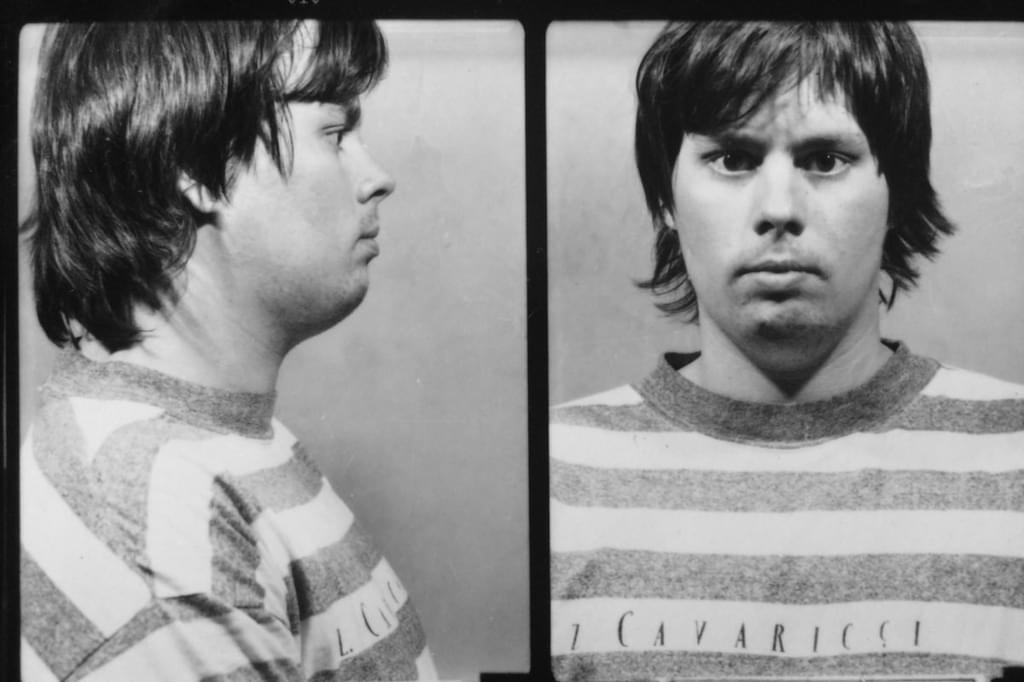 Saying she wanted justice for her murdered four-year-old daughter, not "a closed case with an innocent person in jail," Sharon Fahy has joined with the Philadelphia District Attorney's Office and defense lawyers in the fight to immediately free Walter Ogrod (pictured) from Pennsylvania's death row.
On April 8, 2020, Fahy submitted an affidavit and a brief supporting the parties' efforts to persuade Philadelphia Court of Common Pleas Judge Shelley Robins New to address uncontested innocence claims the parties agree entitle Ogrod to a new trial. Citing Ogrod's continuing battle with an undiagnosed viral infection that has produced symptoms consistent with the COVID-19 coronavirus, lawyers and Philadelphia prosecutors filed a renewed motion requesting prompt disposition of issues that have been before Judge Robins New since February 28.
On that date, the Conviction Integrity Unit of the Philadelphia District Attorney's Office filed a motion in state trial court stating that Ogrod is "likely innocent" and urging the court to vacate his conviction and death sentence. Judge Robins New initially set a hearing date for March 27 but, The Intercept reports, "in early March — before the coronavirus shuttered the Philadelphia courts and just before [Ogrod] fell ill — Robins New summarily canceled the hearing, without telling the lawyers." The hearing date was rescheduled for June 5, and Robins New's clerk reportedly told the lawyers that the judge only hears criminal matters on Fridays and had a pre-planned trip abroad that would make her unavailable most of May.
[UPDATE: On April 9, the Philadelphia Court of Common Pleas summarily denied the parties' motion. In an order served by email, the court stated that a hearing on Ogrod's innocence claims would take place as scheduled on June 5.]
On March 18, Ogrod's attorneys filed two emergency motions after Ogrod began displaying symptoms of coronavirus, including a 106 degree fever and a dry cough. They sought an order to move Ogrod to a hospital for testing and treatment, as well as an expedited ruling on his innocence claims, citing "Mr. Ogrod's dire medical condition in the midst of a worldwide pandemic, the prison's apparent inability to test him for the coronavirus (COVID-19) and treat him, and his incarceration on death row despite his likely innocence." The Philadelphia Court of Common Pleas granted the motion for emergency treatment. However, the Pennsylvania Department of Corrections refused to comply with the order, arguing that the court lacked jurisdiction to rule on that issue and the court vacated its order on March 25.
In her affidavit, Fahy, whose daughter Barbara Jean Horn was killed in 1988, wrote: "There is no question in my mind that Mr. Ogrod is innocent and that he should be released from prison immediately." Filed jointly with the Healing Justice Project, Fahy's brief explained to the court how "wrongful convictions harm victims and their families" and that Ogrod's continued incarceration is harming her and Barbara Jean's family. "I am sad and angry to find out 32 years later that key evidence was withheld from me, my family and the courts," Fahy said. "My daughter is never coming home but I wanted justice for her, not simply a closed case with an innocent person in jail."
Fahy urged that Ogrod be provided "whatever medical treatment he needs." He should "be released as soon as possible," she said. "The possibility that an innocent man might die in jail would only serve to multiply the pain Barbara Jean's family has suffered."
The joint motion filed by Ogrod's lawyers and the Philadelphia District Attorney's office states that "[a]ll interested parties, including the victim's family, agree relief is warranted and further incarceration of Mr. Ogrod would be a painful and unnecessary injustice." The motion also presents new data on the spread of coronavirus in Pennsylvania prisons. As of April 7, it says, five prisoners and four employees at SCI-Phoenix, the facility in which Ogrod is incarcerated, have tested positive for COVID-19. It is widely believed that Ogrod is one of those five, but the Pennsylvania Department of Corrections has refused to confirm that fact to Ogrod's lawyers and, citing patient privacy concerns, has not revealed the identities of these patients to the media or the public.
Additionally, the motion invokes guidance from the Pennsylvania Supreme Court encouraging courts "to use advanced communication technology to conduct court proceedings" to facilitate the continuance of judicial business during the pandemic. It is "abundantly clear," the motion concludes, that a ruling "is not only warranted given the uncontested evidence before the Court, it is encouraged in light of the COVID-19 pandemic."
Journalist Tom Lowenstein, who wrote a book on Ogrod's case, suggested that Robins New's inaction may be explained by her prior relationship with the Philadelphia District Attorney's office. Judge New was a prosecutor in that office for 18 years, including working as a homicide prosecutor. Her mentor, Lowenstein says, was Judith Rubino, the prosecutor whose failure to disclose significant exculpatory evidence is implicated in the case. "She's sitting on it now," Lowenstein told The Intercept. "If she thinks she can get away with this as a 'defender of liberty,' then this is the moment to make her understand that she is not."
Sources
Liliana Segura and Jordan Smith, EXECUTIONS ARE ON HOLD, BUT STATES ARE STILL PUSHING FOR DEATH AMID THE CORONAVIRUS PANDEMIC, The Intercept, April 5, 2020; Chris Palmer, Mother of slain 4‑year-old: Convicted killer Walter Ogrod is inno­cent and should be released from prison, The Philadelphia Inquirer, April 8, 2020; Khaleda Rahman, VICTIM'S MOTHER CALLS FOR IMMEDIATE RELEASE OF ​'INNOCENT' PENNSYLVANIA DEATH ROW INMATE WITH CORONAVIRUS SYMPTOMS, Newsweek, April 9, 2020;
Read the par­ties' Joint Amended Emer­gency Motion for Expe­dit­ed Ruling and the ami­cus curi­ae brief by Sharon Fahy and Healing Justice Project. Read the press release from Walter Ogrod's attorneys.
Innocence
Sep 20, 2023
Glynn Simmons Exonerated
48

Years After He Was Sentenced to Death in Oklahoma
Arbitrariness
Sep 13, 2023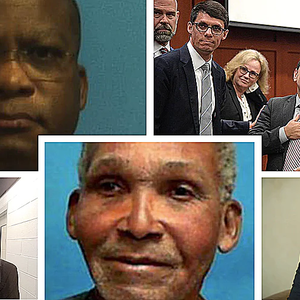 When Jurors Do Not Agree, Should a Death Sentence Be Imposed?