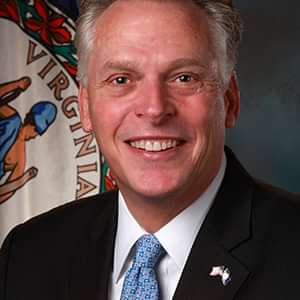 Virginia may execute Alfredo Prieto on October 1 despite concerns by disability advocates that he may be intellectually disabled. Governor Terry McAuliffe (pictured) announced on September 28 that he would not grant Prieto a reprieve. Gov. McAuliffe issued a statement saying "It is the Governor's responsibility to ensure that the laws of the Commonwealth are properly carried out unless circumstances merit a stay or commutation of the sentence. After extensive review and deliberation, I have found no such circumstances, and have thus decided that this execution will move forward." Prieto's attorneys say he is intellectually disabled and therefore ineligible for execution and that an adverse Virginia state court determination of that issue employed a scientifically invalid strict IQ cutoff score. Later, in 2014, the U.S. Supreme Court ruled that the use of strict IQ cutoff for ruling out intellectual disability without considering other factors violated the Eighth Amendment. The Arc of Virginia, an advocacy group for people with intellectual and developmental disabilities, said, "We believe that allowing Mr. Prieto's execution to go forward on the evidence as it stands is unjustified scientifically and would endorse a misunderstanding of intellectual disabilities that was refuted long ago."
Virginia courts ruled that Prieto waited too long after the Supreme Court's decision to raise the issue of intellectual disability. However, Prieto also faces the death penalty in California, and his lawyers argued that he should be granted a reprieve so he can receive a constitutionally appropriate intellectual disability determination in appellate proceedings in that state. "A determination that Mr. Prieto is a person with intellectual disability made in a California proceeding would supply the determination Virginia courts are powerless to make; it also would constitutionally prohibit execution," Prieto's lawyers said.
(T. Strong, "Group asks McAuliffe to put off Prieto's execution," Richmond Times-Dispatch, September 22, 2015; "Governor McAuliffe Statement on the Pending Execution of Alfredo Prieto," Bristol Herald Courier, September 28, 2015.) See Intellectual Disability and U.S. Supreme Court.
Arbitrariness
Mar 24, 2023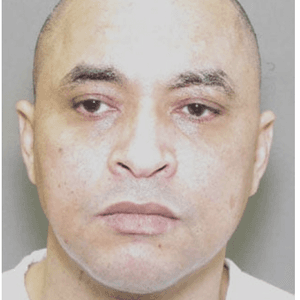 REPRESENTATION

: Why Poor People in Texas End Up on Death Row and Face Execution