The Washington State Supreme Court recently came within one vote of effectively abolishing the state's death penalty when it ruled in the case of death row inmate Dayva Cross. Cross is on death row for the murder of his wife and her two teenage daughters. Attorneys for Cross had argued that their client should not be executed because killers who had committed worse crimes had been spared the death penalty. The 2003 case of Green River Killer Gary Ridgway, who received a life sentence in exchange for a detailed confession about killing 48 young women, was among the chief examples used by Cross' attorneys.

The court's 5-4 ruling upholding Cross' death sentence revealed a deep division about the future of the state's law. Writing for the majority, Justice Tom Chambers said the "moral question" of whether those on death row can be executed while a notorious serial killer is given life is best left to state lawmakers or the people of Washington.

A dissenting opinion authored by Justice Charles Johnson stated, "When Gary Ridgway, the worst mass murderer in this state's history, escapes the death penalty, serious flaws become apparent. The Ridgway case does not 'stand alone,' as characterized by the majority, but instead is symptomatic of a system where all mass murderers have, to date, escaped the death penalty… . The death penalty is like lightning, randomly striking some defendants and not others. Where the death penalty is not imposed on Gary Ridgway, Ben Ng and Kwan Fai Mak (the latter two convicted in Seattle's 1983 Wah Mee massacre), who represent the worst mass murders in Washington's history, on what basis do we determine on whom it is imposed? No rational explanation exists to explain why some individuals escape the penalty of death and others do not."

An editorial in the News Tribune echoed the dissenting justices' opinion, stating:

Since the 1960s, Washington has executed only 4 condemned murderers - and three of those sought death by refusing to appeal their sentences.

The rarity of executions speaks well of this state. But it has created a new grounds of appeal: that there is no logic or consistency in the way death penalties are handed down and carried out in Washington.
…
We're reluctant to argue for abolishing Washington's narrowly drawn death penalty, which reflects the will of the electorate. But Johnson's argument is hard to ignore in a state whose laws generally call for proportionate sentences for similar crimes.

With the likes of Ridgway, Ng and Mak living out their lives in prison, Dayva Cross' execution - if it ever happens - may well be the legal equivalent of a capricious bolt of lightning.

(News Tribune, April 2, 2006 and Seattle Post-Intelligencer, March 31, 2006). See Arbitrariness, Life Without Parole, Editorials, and New Voices.
Sentencing Alternatives
Mar 21, 2023
California to Close San Quentin's Death Row as Part of a Broader Prison Reform
International
Mar 20, 2023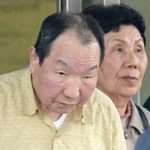 INTERNATIONAL

: Longest Serving Death Row Prisoner in the World Has Case Reversed
Mental Illness
Mar 17, 2023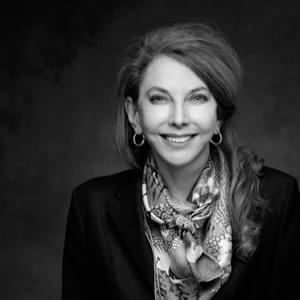 MENTAL

ILLNESS

: Sally Satel op-ed: ​

"

The Flawed Case for Executing the Mentally Ill"