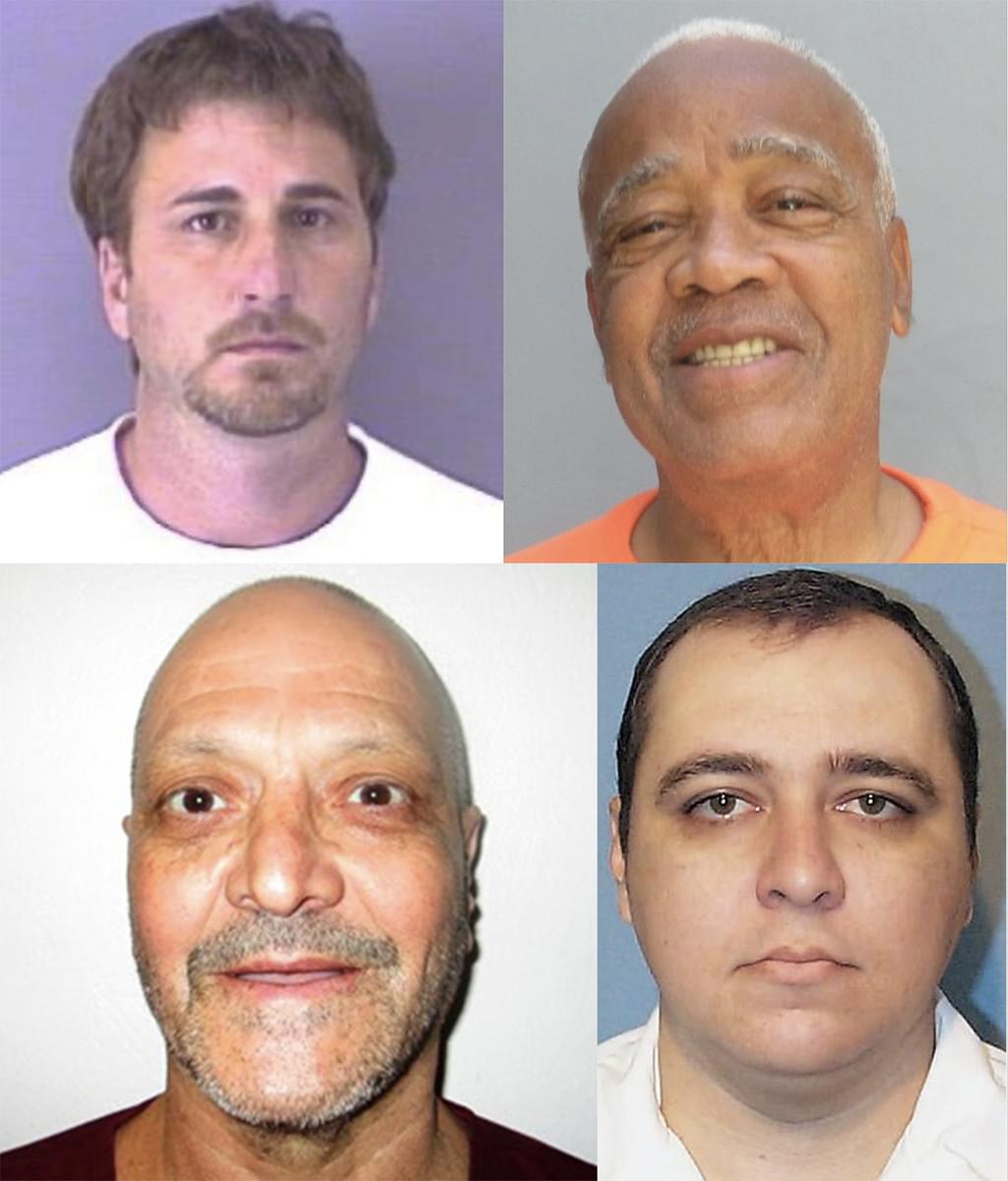 The four executions scheduled for the week of November 17th highlight current trends in executions and death sentencing and the continued use of the death penalty against vulnerable populations. The prisoners scheduled to be executed by four states have raised a number of issues, including prosecutorial misconduct, ineffective assistance of counsel, discrimination against Black jurors, judicial override of jury decisionmaking, serious mental illness, and brain damage.
Stephen Barbee (Texas, pictured top left) and Murray Hooper (Arizona pictured top right) are scheduled for execution on November 16th. and Richard Fairchild (Oklahoma, pictured bottom left) and Kenneth Smith (Alabama, pictured bottom right) are scheduled to be executed on November 17th.
Although these four executions have been scheduled in close proximity, the overall pace for 2022 executions is similar to that of recent pre-pandemic years. The cases of those facing execution raise questions about the ability of the judicial system to correct constitutional errors, the executions of vulnerable defendants, and the importance of chance and timing in determining who lives or dies.
Stephen Barbee: On November 14, the Fifth Circuit Court of Appeals overturned a preliminary injunction that would have stayed Barbee's execution on religious freedom grounds. In addition to these issues, Barbee has argued that his conviction should be overturned because his lawyers unconstitutionally conceded his guilt at trial against his wishes. He also presented newly discovered evidence to prove that his conviction rested on false forensic testimony by a coroner who was subsequently suspended from performing autopsy examinations on homicide cases because of a pattern of errors and negligent practices. 
Murray Hooper: Hooper was convicted and sentenced to death in 1983 based in part on the testimony of a witness who was given money and favors by police, though information about the misconduct was hidden until after Hooper's trial. The revelation of governmental misconduct resulted in relief for several of Hooper's codefendants but Hooper remained on death row. Hooper also unsuccessfully argued that his death sentence should be overturned based on the prosecution's use of prior convictions that were subsequently overturned for discriminatory jury selection and because his trial counsel presented no mitigating evidence in his sentencing hearing. Hooper has asserted his innocence throughout capital proceedings, but courts have denied his challenges to inconsistent cross-racial eyewitness identification and have denied him DNA and fingerprint testing of items found at the crime scene.
Richard Fairchild: Fairchild's attorneys argued that he was represented at trial by incompetent counsel who never presented evidence of Fairchild's severe childhood abuse and of his repeated traumatic brain injuries. Fairchild's trial attorney, John Albert, was eventually suspended from the practice of law for substance abuse, and two of the capital defendants he represented were granted relief because of his incompetence. Fairchild was denied post-conviction relief and clemency despite expert statements about the debilitating effects of his serious mental illness and organic brain damage.
Kenneth Smith: Smith's case was initially overturned because the prosecutor struck Black jurors because of their race. He was retried and resentenced to death in 1996 when his trial judge overrode the jury's near-unanimous recommendation for a life sentence. At the time, Alabama was one of only three states to permit judges to override a jury's vote for life and impose a death sentence. By the time the Alabama legislature repealed that portion of its death penalty statute in 2017, no other state permitted the practice. "If Smith's trial had occurred today, he would not be eligible for execution," a federal appeals court wrote in 2021.
This is not the first time in recent years that several executions have been scheduled for a single week. In 2020, seven execution dates were scheduled by three states and the federal government for the week of January 13th. Several of the scheduled execution dates were stayed because of litigation and execution protocol issues, one person was executed, and one person's sentence was commuted to life without parole. There were six executions scheduled in one week in December 2019, with two states carrying out executions; and six scheduled in a week in October 2017, with one carried out. In 2017, four people were executed between April 20 and 27 during Arkansas' execution spree.
Sources
Ali Linan, Death row inmate exe­cu­tion to pro­ceed after appel­late court rul­ing, Corsicana Daily Sun, Nov. 14, 2022; Jacques Billeaud, Arizona death row pris­on­er's clemen­cy bid reject­ed by board, Associated Press, Nov. 3, 2022; Andy Weber, Advocates Call for State to Spare Life of Oklahoma Death Row Inmate Richard Fairchild, KOCONEWS5 ABC, Oklahoma City, Oct. 7, 2022; Adria Goins, Attorneys for Death Row Inmate Say Mental Illness, Unfair Trial are Reasons for Clemency, Oklahoma's News 4, Oklahoma City, Oct. 7, 2022; Board Rejects Clemency Request of Oklahoma Death Row Inmate, AP News, Oklahoma City, Oct. 12, 2022; Derrick James, Clemency Denied for Death Row Inmate Richard Fairchild, Enid News & Eagle, Oct. 14, 2022; Lee Hedgepeth, A jury rec­om­mend­ed life in prison for Kenneth Eugene Smith. Alabama is set to exe­cute him Nov. 17, WIAT, September 30, 2022.
Human Rights
May 19, 2023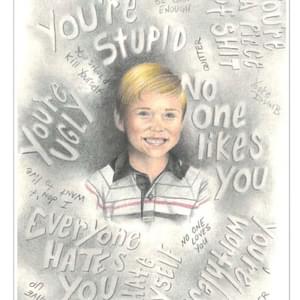 Missouri Clemency Petition Highlights Prisoner's Extraordinary Artwork