NEWS (5/24 and 5/26/21) — Washington, D.C.: The U.S. Supreme Court issued rulings in two death-penalty cases, denying a defense petition to review an "as-applied" challenge to Missouri's lethal-injection protocol and granting a prosecution petition to delay enforcement of a state-court ruling that had voided the conviction of an Oklahoma death-row prisoner.
On May 24, the Court denied certiorari in Ernest Johnson v. Precythe, declining to review whether execution by lethal injection constitutes cruel and unusual punishment for a prisoner who is likely to experience severe seizures as a result of epilepsy from a brain tumor and damage caused by significant brain surgery. Justices Breyer, Sotomayor, and Kagan dissented.
Required by U.S. Supreme Court precedent to offer an alternative method for his own execution, Johnson had proposed that Missouri execute him by nitrogen gas, a method authorized in the state's execution statute. However, in a 5-4 decision in Bucklew v. Precythe in 2019, the conservative wing of the Court ruled that nitrogen gas was "unavailable" to Missouri as an execution method despite its statutory authorization because it had never before been used to carry out an execution. The Court suggested that a death-row prisoner who faced a serious risk of pain from lethal injection should nevertheless have little trouble proposing an available alternative method of execution, citing the availability of the firing squad as an example. In light of Bucklew, Johnson sought to amend his lethal-injection challenge to propose execution by firing squad. The U.S. Court of Appeals for the Eigth Circuit denied Johnson leave to amend and the U.S. Supreme Court refused to consider his appeal.
On May 26, the justices granted a motion filed by Oklahoma prosecutors to stay enforcement of a state appeals court ruling that had applied the Court's landmark tribal sovereignty decision in McGirt v. Oklahoma to void the state conviction of death-row prisoner Shaun Michael Bosse for murders that took place on tribal lands. Again, Justices Breyer, Sotomayor, and Kagan dissented.
McGirt ruled that Congress had never disestablished the reservation created by treaty between the United States and the Muscogee (Creek) Nation, and that under long-standing federal law, major crimes committed by or against Native Americans on "Indian lands" could be prosecuted only in federal court. After determining that Congress had never disestablished the Chickasaw Reservation, the Oklahoma Court of Criminal Appeals ruled that Oklahoma lacked jurisdiction to prosecute Bosse for the murders of three members of the Chickasaw Nation within the historical boundaries of the tribe's reservation.
The Oklahoma Attorney General's office unsuccessfully argued in state court that Oklahoma retained concurrent jurisdiction to try non-Native Americans for crimes committed on tribal lands, irrespective of the race of the victims. The Chickasaw Nation argued that two centuries of U.S. statutes and caselaw had consistently provided that the federal government had exclusive jurisdiction over major crimes committed by or against Indians in Indian Country.
The Supreme Court stayed enforcement of the decision in Bosse's case "pending the timely filing and disposition of a petition for a writ of certiorari" by Oklahoma prosecutors.
---
NEWS (5/21/21) — Nevada: The Nevada Supreme Court has overturned the death sentence imposed on Tracy Petrocelli in his May 2019 capital resentencing trial. In a 4-2 decision, the court ruled that the trial court had committed clear error requiring vacation of Petrocelli's death sentence when it submitted to the jury a verdict slip that misstated the law on what the jury must find to impose a life sentence.
The verdict slip informed the jury that, to impose a life sentence, it must find "that any mitigating circumstance or circumstances are not sufficient to outweigh the aggravating circumstance found." That was actually the standard for imposing a death sentence. Justice Douglas Herndon, joined by Justice Ron D. Parraquire, dissented on the grounds that Petrocelli's counsel had not objected to the instruction and had "clearly focused their penalty hearing strategy on requesting mercy as opposed to making any substantial presentation that Petrocelli was not eligible for the death penalty."
Petrocelli was initially convicted and sentenced to death in Reno, Nevada in 1982 for a murder committed during the course of an armed robbery. The U.S. Court of Appeals for the Ninth Circuit overturned his death sentence in 2017, finding that the prosecution had unconstitutionally sent its psychiatrist to the prison to conduct a mental health evaluation of Petrocelli to determine his competency to stand trial without notice to or permission from defense counsel, and the psychiatrist then failed to advise Petrocelli that he had the right to counsel and that any statements could be used against him at trial, and then testified in the penalty phase of trial that Petrocelli was incurably dangerous.
Oklahoma
Oct 03, 2023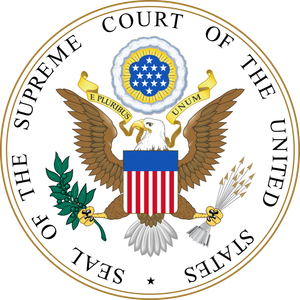 Analysis Shows Supreme Court's Changing View of Death Penalty Cases
United States Supreme Court
Oct 02, 2023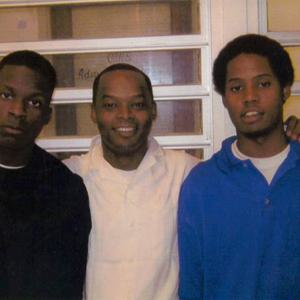 Supreme Court Denies Certiorari to Two Death-Sentenced Men with Credible Innocence Claims
Lethal Injection
Sep 21, 2023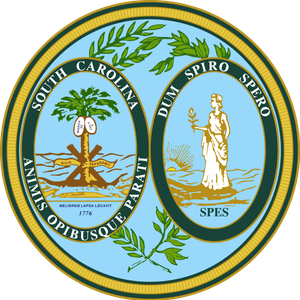 South Carolina Ready to Resume Executions by Lethal Injection After Acquiring Drugs