Joseph N. Green Jr. is the 21st person condemned to die in Florida since 1972 who was ultimately freed from death row.
By SYDNEY P. FREEDBERG
March 17, 2000
© St. Petersburg Times
Joseph N. Green Jr., who spent six years and seven months in prison for a murder he says he did not commit, walked out of the Alachua County Courthouse on Thursday afternoon waving a piece of paper in his hand:
Not guilty.
"I got tears and I'm jumping up and down for joy and I'm p——- all at the same time," Green, 44, said before leaving the courthouse for a margarita with his brother, Reginald, and his lawyer, Jeffrey Leukel.
"The state of Florida took my life and crumbled it up and destroyed it," Green said. "And now they want the whole thing to go away quietly."
Shortly before, in his chambers, Circuit Judge Robert P. Cates quietly entered a three-paragraph order acquitting Green, a Miami laborer, of the 1992 murder of Judy Miscally, the popular society editor of the Bradford County Telegraph.
Cates, who had originally sentenced Green to die for the murder, reviewed the legal evidence in the case and wrote, "The state can produce no witness who is able to place Joseph N. Green Jr. at the scene of the crime at the time the crime occurred."
The physical evidence "does not tie Joseph N. Green Jr. to the crime in any way," the judge wrote. There is "reasonable doubt" about Green's guilt, he added, and it is possible that the crime was committed by someone else.
With that, Green became the 21st person condemned to die in Florida since 1972 who was ultimately released from death row after evidence surfaced that they were innocent, or at least wrongly convicted because of serious judicial errors. Florida leads the nation in wrongful death cases.
Mrs. Miscally, 47, was shot dead as she made a nighttime telephone call at a convenience store in Starke, 11 miles from the death chamber at Florida State Prison.
A defense witness testified there were three killers, not one, as prosecutors asserted. But the Starke police discounted that witness and zeroed in on Green, who had been arrested 20 times over 17 years.
The case largely hinged on the word of a demented drug user with an IQ of 67 who had given conflicting statements about the homicide.
But after a Bradford County jury convicted Green in 1993 and he went off to death row, the case slowly unraveled.
The Florida Supreme Court threw out the conviction in November 1996, citing an illegal search warrant and overzealous questioning by prosecutors of a defense witness. After his defense team charged that Green was a victim of racism in Starke, the justices also ordered the new trial be moved to Gainesville.
In June 1998, Judge Cates tossed out the testimony of the key witness, who had admitted smoking crack and marijuana and drinking beer on the night of Mrs. Miscally's murder. He originally identified the gunman as white. Green is black.
* * *
Thirteen months later, Green was released from custody to await legal developments in his case.
For months, prosecutors tried to orchestrate a face-saving way to close the case without admitting a mistake. Cates gave them until Wednesday to show why he shouldn't enter a not guilty verdict.
Just before that deadline, Chief Assistant State Attorney William Cervone, the prosecutor who sent Green to death row and now is a candidate for state attorney, sought to stop the judge from acquitting Green.
In a three-page motion, Cervone acknowledged that no physical evidence linked Green to the murder, but he argued that none was needed.
Cervone said a jury could "infer" Green is guilty because he matched a description given by Mrs. Miscally to a paramedic as she lay dying in the parking lot of the convenience store.
She told the medic a skinny black man tried to rob her, then shot her and fled behind a Dumpster next to a motel where Green had been living.
In the motion, Cervone said Green is a tall, skinny black man who lived in the motel next to the crime scene. The prosecutor also said Green was behind on his rent and facing eviction. He was also within several blocks of the crime when Mrs. Miscally was shot.
Cervone also argued that Green, who voluntarily agreed to a police interrogation without a lawyer, made false statements. Cervone did not elaborate.
Green told the police he was helping a white man fix a muffler at a Pizza Hut, a few blocks away from where Mrs. Miscally was shot, about the time the crime occurred. Several witnesses corroborated the alibi.
On Thursday, Cervone said he still believes Green is guilty and denied Green's charge that he and his boss, State Attorney Rod Smith, played politics with the case.
"Joseph Green can feel whatever he wants to," Cervone said. "He's the one who put himself in the position he's in. We believe the correct man was arrested."
Smith, now a candidate for the state Senate, did not return a telephone call seeking comment.
The prosecutors have acknowledged that they have no other suspects.
Russ Miscally, the victim's husband, could not be reached for comment Thursday.
Leukel, Green's lawyer, said he hopes his client's case will spur debate about Florida's death penalty, especially because of new law to speed up and limit appeals in death cases.
The law, pushed by Gov. Jeb Bush, is under review by the Florida Supreme Court.
"I think a lot of society is finally starting to realize that the death penalty doesn't work," Leukel said. "When you see what that governor up in Illinois did with putting a moratorium on the death penalty — because they had 13 cases of innocent people up there. And here we are in Florida, releasing our 21st person. And those politicians sit up there in Tallahassee and say the death penalty is just fine."
After Leukel received the acquittal order, Green, in a dark blue pinstriped suit, jumped up and down and did a little dance. "I'm going to have to frame it," he said.
They headed to a downtown Gainesville bar for a celebration cocktail, then off to a nearby restaurant for shrimp pasta.
Green now lives in South Florida with his new wife, Margie, and earns $50 a day changing tires. He planned to be back today so he could go to work.
"I'm happy, but I'm p——- it took so long and I got no help and no compensation from the state," Green said. "Usually, when you get out of prison, they give you $100 and a bus ticket. All I got is a full tank of gas.
"If I hadn't have had so many good people behind me, I think I'd be just about dead by now. By 2001 or so, my first death warrant would have been signed."
Florida
Oct 03, 2023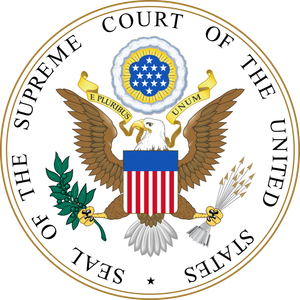 Analysis Shows Supreme Court's Changing View of Death Penalty Cases