Texas Report Finds Noncompliance With State Defense Laws
A review of death penalty defense policies in Texas has uncovered widespread noncompliance with state laws that require each region to adopt qualification standards for capital defense attorneys. Only two of the nine judicial regions in Texas have adopted the standards. A report on the findings has been published by the Equal Justice Center, a Texas organization that advocates for greater fairness in the justice system, and the Texas Defender Service, an organization dedicated to improving the quality of death penalty representation. (Houston Chronicle, October 29, 2003) Read the report.
Inadequate Representation in Pennsylvania Produces Large Death Row
When New Jersey enacted its death penalty law in 1982, it established a special unit of lawyers and experts for defendants facing capital charges. After two decades, the state has 14 individuals on death row. In contrast, when Pennsylvania enacted its death penalty law, the state failed to establish a similar system for assistance. For Pennsylvania, a state of comparable population to New Jersey, the result of this decision has been a death row population of 237 and a capital punishment system that is plagued by evidence of inadequate representation. The systemic flaws and sentence reversals led the Pennsylvania Supreme Court to appoint a committee to examine the problem. (Philadelphia Inquirer, October 6, 2003).
Extraordinary Representation Needed to Free Death Row Inmate
The Philadelphia law firm of Morgan Lewis recently celebrated the exoneration of John Thompson, who spent 18 years on Louisiana's death row before two of the firm's partners helped to win his freedom. Firm partners J. Gordon Cooney Jr. and Michael L. Banks provided Thompson with pro bono services that cost the firm $1.7 million in legal work and expenses over a 15-year period and involved 90 lawyers and support staff. According to the city's bar association, there is a massive need for additional lawyers to do more. Sharon Browning, executive director of the bar association's Volunteers for Indigent Defense, said, "I can't even begin to tell you how vast the need is. It's huge. The overwhelming majority of people who are poor have no access to the legal system - none." Even with the extraordinary representation by Morgan Lewis, Thompson came close to execution in 1999 until a piece of evidence was discovered that had been withheld from the defense in 1985. (Philadelphia Inquirer, September 22, 2003)

U. S. Supreme Court Rules Lawyers Failed Client, Voids Death Sentence
By a vote of 7-2, the U.S. Supreme Court has thrown out the death sentence of Maryland death row inmate Kevin Wiggins, ruling that his inexperienced attorneys failed to adequately represent him at trial. Wiggins' original lawyers made no attempt to inform members of the jury that sent Wiggins to death row that their client was repeatedly raped, beaten and denied food as a child, and that his mother burned his hands on the stove as punishment. In an opinion authored by Justice Sandra Day O'Connor, the Court said that if jurors knew the ghastly details of Wiggins' childhood, they might have chosen a life sentence for Wiggins. Wiggins, who is borderline mentally retarded, will now receive a new sentencing hearing. Justices O'Connor and Ruth Bader Ginsburg have publicly expressed qualms about the quality of legal help available to many people accused of murder. (Associated Press, June 26, 2003). See Supreme Court.
Funding for Death Penalty Representation in Jeopardy
North Carolina House budget writers recently proposed eliminating crucial state funding for the Center for Death Penalty Litigation, an organization that advises defense attorneys in death penalty cases. The Center currently receives $590,000 annually to train defense attorneys and advise them in approximately 350 capital cases a year. The center also directly represents about 30 people a year accused of murder, most of them at the appellate level. North Carolina Representative Martin Nesbitt warned, "It's fools gold to do away with this. It's not whether you are pro- or anti-death penalty. Whether people like it or not, the constitution demands that people receive adequate representation." The Center maintains that elimination of funding could risk innocent lives and ultimately end up costing the state more money because an increased number of death penalty cases will be overturned at the federal level. The proposal must now go before the House's full Appropriations Committee, where funding could be restored. The money could also be restored by North Carolina's Senate during its consideration of the proposal. (Herald Sun, April 10, 2003).
Texas Judges Issue Dissent After Execution
More than two months after Leonard Rojas was executed on December 4th in Texas, three judges from the Texas Court of Criminal Appeals decried the court's earlier decision to deny Rojas's request for a reprieve. The request was based on claims that his defense attorney, David Chapman, had cost him all of his federal appeals. In the dissent, Judge Tom Price stated Chapman had never handled a death penalty appeal and, at the time of his appointment, was under two probated suspensions handed down by the state bar because he ineffectively represented other clients. Court records also reveal that Chapman suffered from bipolar disorder and conducted no independent investigation of the Rojas case. The dissent further noted that in a brief filed by Chapman, he failed to file a single appropriate claim, suggesting that he did not understand the critical habeas corpus appeal process. (Chicago Tribune, February 13, 2003) Read the Texas Defender Service Press Release.
Disciplinary Problems Common Among Court-Appointed Attorneys in North Carolina
According to a new report issued by the Common Sense Foundation, more than one in six current death row inmates in North Carolina was represented at trial by lawyers who have been disciplined by the North Carolina State Bar. One of the attorneys, Douglas Osborne, Jr., represented death row inmate Kenny Neal at his capital trial in 1996. The state appointed him to serve as Neal's counsel not long after he was released from federal prison after serving time for child pornography charges. Jurors said after the trial that they knew about Osborne's felony conviction and it affected their perception of his argument. Thirty-five of the inmates currently awaiting execution in North Carolina were represented by disciplined attorneys. Read the Report. (October 15, 2002)
California Judicial Council Adopts Standard on Death Penalty Appointments
On November 1, 2002, California's Judicial Council for the first time adopted statewide minimum standards for attorneys appointed to represent death penalty defendants at trial. Under the new rules, an applicant for a lead death penalty defense appointment must show at least 10 years criminal law litigation experience, prior service as lead counsel in other matters, and at least 15 hours of special capital case defense MCLE training. If a Public Defender's Office is appointed, the individual attorney to be lead counsel from the office must meet the qualifications. The rule originated with the council's Advisory Committee on Criminal Law, and becomes rule 4.117 of the California Rules of Court. (Metropolitan News-Enterprise, November 4, 2002) Read the article
Attorney's Letter Reflects Ongoing Crisis in Death Penalty Representation
The Louisiana Bar Journal contains a letter written by defense attorney David J. Williams. In the letter, Williams shares his experience representing Leslie Dale Martin, who was executed earlier this year. The letter reads as follows:
This letter is about the trial of Leslie Dale Martin who was executed on May 10, 2002. On March 30, 1992, I was appointed to represent Martin. Exactly six weeks later, over our vigorous protest that we were not prepared, the trial began and Martin was convicted and sentenced to death.
Neither of Martin's two attorneys had any experience or training in handling this type of case. In addition, the caseload of the lead counsel was such that he only had time to read through the file once before trial.
We hired a psychiatrist to examine Martin for the penalty phase. We thought that the case would be continued because the psychiatrist had not examined Martin before the trial began. Instead, the trial judge ordered the trial to begin and the psychiatrist to examine Martin at night when the trial went on during the day. Other than hiring a psychiatrist, we had not done any preparation whatsoever for the penalty phase.
The case shows that, in death penalty cases, it does not matter whether or not the defense attorneys are inexperienced or unprepared. District Attorneys should cite this case for the proposition that capital cases should be rushed into trial quickly before the defense attorneys have a chance to prepare a defense.
This case cost me most of the respect that I formerly had for the criminal justice system. I thought that courts reviewed death sentences carefully to make sure that the defendant had a fair trial. Instead, it is only a matter of random chance whether or not a sentence will be overturned.
(Louisiana Bar Journal, August/September 2002)
The Washington Supreme Court has unanimously adopted higher standards for death penalty attorneys after a 2001 Seattle Post-Intelligencer news series revealed that 20% of the defense attorneys who handled capital cases in the state had been, or were later, disbarred, suspended or arrested. The reforms, enacted by the Court under Chief Justice Gerry Alexander, require Washington judges presiding over death penalty cases to appoint defense attorneys who have been screened by a high court committee, or to offer an acceptable excuse for not doing so during a mandatory hearing. (Seattle Post-Intelligencer, June 7, 2002).
Georgia Inmate Sentenced to Death in 27 Minute Hearing Granted Stay
Georgia death row inmate Wallace Fugate was scheduled for execution on Tuesday, June 18th, but Fulton Superior Court Judge John Goger ruled to stay the execution until the Georgia Board of Pardons and Paroles has a fifth member as required by the Georgia Constitution. Fugate was convicted of a murder of his ex-wife, Pattie, in an extraordinarily brief trial that lasted only two days. Fugate, then 42, had no criminal record. The sentencing hearing, where the jury could have heard anything about Fugate's life as a productive citizen, lasted only 27 minutes. (Atlanta Journal-Constitution, June 19, 2002).
Death Row Appeal Denied Despite Drunk Attorney
North Carolina death row inmate Nathan Bowie, whose defense attorney admitted drinking more than 12 ounces of 80-proof rum every night during his client's trial, has been denied a new trial by Superior Court Judge Michael Helms. The appeal claimed that Bowie's trial attorney, Thomas Portwood, failed to comply with a Supreme Court decision requiring defense attorneys to thoroughly investigate a defendant's background. Appellate attorneys asserted that, during Bowie's trial, Portwood failed to obtain crucial evidence that he could have presented to the jury on behalf of Bowie, and he did not call witnesses to detail his client's troubled childhood, alcohol abuse, or mental problems. Appellate attorneys are asking the state Supreme Court to review the decision by Judge Helms. (Associated Press, July 25, 2002).
Appeals Court Overturns Death Penalty Conviction Because Defense Attorney "Sabotaged" Case
A Federal Appeals court overturned the conviction of Oklahoma death row inmate James T. Fisher after finding that his defense attorney was "grossly inept." The judges stated that Fisher's trial attorney, former state Senator E. Melvin Porter, "sabotaged his client's defense." The court's opinion stated that Porter did not prepare for Fisher's trial, did not challenge discrepancies in the prosecution's case, and failed to "act as his client's advocate and the state's adversary." The prosecution's main witness was the man originally charged with the murder in the case. However, as the court stated, Porter failed to present a defense theory and was "incompetent" in investigating Fisher's alibi. In addition, Porter failed to present a closing argument at the trial, and during the sentencing phase, he spoke only nine words, including "we waive" when asked to give a closing argument. "I believe my personal feelings toward James Fisher affected my representation of him," Porter stated. "At that time, I thought homosexuals were among the worst people in the world, and I did not like that aspect of this case." (The Oklahoman, 3/13/02).
Investigation Finds Subpar Representation Continuing in Illinois
Last year, the Illinois Supreme Court ruled that death penalty cases had to be tried by attorneys admitted into the Capital Litigation Trial Bar, a select group of lawyers who were supposed to have met rigorous standards for admittance. An investigation by the Chicago Tribune found, however, that the new list of attorneys eligible to try capital cases includes lawyers with criminal and disciplinary records, as well as those whose misconduct or ineptitude has been condemned in previous capital cases. For example, three attorneys admitted to this group were suspended or censured between 1988 and 1994 by the state agency that regulates lawyers. Two of those attorneys were sanctioned because of felony tax-fraud convictions. "The function of having a capital trial bar was precisely to screen out people like this," said Northwestern University law professor Lawrence Marshall. "And if the process that's in place is incapable of doing that, then the reform of the capital trial bar is no reform at all." (Chicago Tribune, 3/10/02)
California Inmate Executed Despite Trial Lawyer's Record of Ineffectiveness
California executed Stephen Wayne Anderson on January 29, despite evidence that his trial attorney was unprepared. Anderson's case was one of the first three capital cases defended by Sherman Ames. In Anderson's case, Ames did not meet with him until the morning of the trial and called few mitigating witnesses during the sentencing phase. In the other two cases, both defendants had their sentences overturned due to Ames' ineffectiveness. In one case, Ames declared himself ready for trial after working 12.5 hours on the case, and argued to the jury that executing the defendant would be a favorable outcome for him.
Although the federal appeals court has recently decided to allow Anderson's execution to go forward, six of the court's judges believe Anderson' s case deserves closer scrutiny in light of Ames' prior ineffectiveness. "Having twice determined that Ames was constitutionally ineffective in representing capital clients… we should not now permit an execution to proceed in the case of still another capital defendant whose life the state has placed in Ames' hands, at least not without reviewing the case en banc," wrote Judge Stephen Reinhardt in his dissent. (The Recorder, 1/22/02)
Death Row Inmate Wins New Trial
Shelton Jackson was granted a new trial when the Oklahoma Court of Criminal Appeals threw out his 1997 murder conviction. While Jackson had admitted that he had committed the crime, it was the statements of his court-appointed counsel that triggered the Appeals Court's reversal. The lead attorney, during jury selection, stated that no one "is going to be contesting guilt in this case." During the trial, Jackson's co-counsel admitted to being nervous in a trial when guilt was not an issue. The trial judge at the conclusion of the hearing stated that evidence failed to establish whether Jackson had consented to a strategy to concede guilt, which deprived Jackson of effective assistance of counsel. (The Oklahoman, December 22, 2001)
Federal Court Unanimously Strikes Down California Death Sentence
A federal appeals court struck down the death sentence of Demetrie L. Mayfield, who was sentenced to death in California in 1983. The 11 judges on the 9th Circuit Court of Appeals, including several staunch conservatives, said Mayfield's court-appointed lawyer failed to adequately represent him. Court records show that Mayfield's attorney, S. Donald Ames, spent only 40 hours preparing for the guilt and penalty phase of the case. Four of the 11 justices said the attorney's performance was so inadequate that Mayfield's conviction should also be overturned.
This marks the second time that the 9th Circuit has reversed a death sentence in a case in which Ames was the defense lawyer. Currently, another case involving ineffective representation by Ames is pending before the U.S. Supreme Court. (Los Angeles Times, 11/7/01)
North Carolina Executes Inmate Despite Inadequate Representation
John Hardy Rose was executed on November 30. At trial Rose was represented by two
attorneys: one, Jay Coward, who was only a few years out of law school and had never defended a murder case, much less a capital case, and the other, Marcellus Buchanan, who:
had never defended a capital case and was a career prosecutor
was found to have engaged in misconduct as a prosecutor. Buchanan also hid exculpatory evidence and threatened alibi witnesses during his tenure as a prosecutor
had a daughter who worked in the DA's office and signed Rose's indictment
In addition, Mr. Rose's legal team did not use a mental health expert and never informed the jury about Mr. Rose's extensive childhood sexual abuse. North Carolina Governor Mike Easley has yet to decide whether or not to grant clemency to Rose. (Carolina Justice Policy Center, press release, 11/26/01)
Deterrence
Nov 08, 2022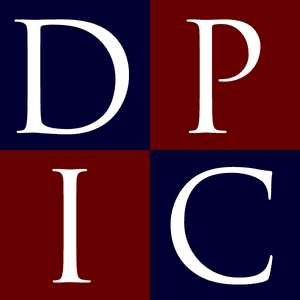 DPIC

Analysis: Pandemic Murder Rates Highest in Death Penalty States
Innocence
Jun 30, 2021
NEWS

BRIEF

: Ohio Death Row Exoneree Wiley Bridgeman Dies