OPINIONS OF THE COURT
BEARD v. BANKS, No. 02-1603
Decided June 24, 2004
The Court ruled on an appeal by the State of Pennsylvania stemming from a federal court ruling that invalidated the death sentence of George Banks, who was on death row for a multiple murder committed in 1982. Banks' sentence had been overturned on the grounds that the jury instruction during sentencing violated a 1988 Supreme Court ruling that held that jurors did not have to agree unanimously on the existence of mitigating circumstances when determining the appropriate sentence.
At issue in this appeal was whether or not the 1988 decision could be applied retroactively, as the Court of Appeals for the Third Circuit so held. In addition to this case, about 30 Pennsylvania death sentences were at stake for similar concerns. Because the Supreme Court has previously decided that "new rules" generally cannot be applied retroactively in federal habeas proceedings, the issue in Banks was whether the decision in Mills v. Maryland was a "new rule" or an application of an old rule.
On June 24, 2004 the Court held 5-4 that the Mills holding constituted a new rule of constitutional criminal procedure and that it did not fit any of the exceptions allowing a new rule to be applied retroactively. Hence, Beard would not benefit from the Mills decision and his death sentence was reinstated. For these reasons, the Court refused to apply Mills retroactively to Beard. Dissenting were Justices Stevens, Souter, Ginsburg and Breyer. Read the Court's decision (PDF).
Justice Stevens, writing for the dissenting justices, found nothing novel about the Mills rule and stated , "the kind of arbitrariness that would enable 1 vote in favor of death to outweigh 11 in favor of forbearance would violate the bedrock fairness principles that have governed our trial proceedings for centuries. Rejecting such a manifestly unfair procedural innovation does not announce a "new rule" … but simply affirms that our fairness principles do not permit blatant exceptions."
SCHRIRO v. SUMMERLIN, No. 03-526
Decided June 24, 2004
In a 5-4 decision on June 24, 2004, the Supreme Court determined that its 2002 decision in Ring v. Arizona (No. 01-488) was not retroactive, thereby denying new sentencing hearings for dozens of death row inmates in Arizona, Idaho, Montana and Nebraska whose sentences were originally handed down by judges, but whose cases are older and not in the first stages of their appeals. In Ring, the Court decided that sentencing laws must protect the right to a jury determination of eligibility for the death penalty. With their decision in Summerlin, the Justices decided that their original 7-2 decision in Ring was a procedural rule and thus was not retroactive. Dissenting in Summerlin were Justices Stevens, Souter, Ginsburg and Breyer. Discussing the differences between the death row inmates granted new sentencing hearings and the death row inmates denied new sentencing hearings because they are in a later stage of appeals, Justice Breyer stated: "Certainly the ordinary citizen will not understand the difference. That citizen will simply witness two individuals, both sentenced through the use of unconstitutional procedures, one individual going to his death, the other saved, all through an accident of timing. How can the Court square this spectacle with what it has called the 'vital importance to the defendant and to the community that any decision to impose the death sentence be, and appear to be, based on reason'?"
The Court had granted certiorari on two questions in the case of Schriro v. Summerlin, No. 03-526 (formerly Summerlin v. Stewart):
Did the Ninth Circuit err by holding that the new rule announced in Ring is substantive, rather than procedural, and therefore exempt from the retroactivity analysis of Teague v. Lane, 489 U.S. 288 (1989) (plurality)?
Did the Ninth Circuit err by holding that the new rule announced in Ring applies retroactively to cases on collateral review under Teague's exception for watershed rules of criminal procedure that alter bedrock procedural principles and seriously enhance the accuracy of the proceedings?
Click Here to read the Respondent's Brief (PDF) in this case, filed February 26, 2004.
TENNARD v. DRETKE, No. 02-10038
Decided June 24, 2004
The Supreme Court granted the cert. petition in this case, and had consolidated the case with Smith v. Dretke (No. 02-11309) because both dealt with issues in Penry v. Johnson. In a 6-3 decision delivered on June 24, 2004, the Supreme Court held that the U. S. Court of Appeals for the Fifth Circuit used an improper legal standard when it refused to allow Tennard to appeal the District Court's decision denying him a writ of habeas corpus. The Court ruled that reasonable jurists could conclude that Tennard's low IQ was relevant mitigating evidence and that the Texas Court of Criminal Appeals' application of law was unreasonable. The Court stated that impaired intellectual functioning has mitigating dimensions beyond the impact it has on the ability to act deliberately. (This case was ruled upon independently following the clemency granted Robert Smith (No. 02-11309) on March 12, 2004, which rendered the companion case to Tennard moot.)
Read the Court's decision (PDF)
NELSON v. CAMPBELL, No. 03-6821
Decided May 24, 2004
On May 24, 2004 the U.S. Supreme Court unanimously ruled that Alabama death row inmate David Nelson could pursue his claim that the lethal injection procedures in his case constitute cruel and unusual punishment. Nelson, who was less than three hours away from his scheduled execution last fall when the Supreme Court gave him a temporary reprieve, had filed a claim under section 1983 of the Civil Rights Law stating that his damaged veins would make it impossible to insert an intravenous line without cutting deep into flesh and muscle. Nelson said that such a procedure was a violation of his rights under the Eighth Amendment. Alabama maintained that this claim was simply part of Nelson's death penalty appeal and should be dismissed because it was filed too late. The Justices ruled that lower courts were wrong to block appeals by Nelson, and, in the opinion written by Justice Sandra Day O'Connor, the Justices agreed that Nelson's claim was separate from any challenge to his sentence or conviction. Physicians have stated that the cut-down procedure the state would use to find a vein for lethal injection could cause Nelson to badly hemorrhage and suffer heart problems prior to his death caused by the lethal injection drugs. (See Associated Press, May 24, 2004)
The petition for a writ of certiorari was granted limited to the following question: Whether a complaint brought under 42 U.S.C. Sec. 1983 by a death-sentenced state prisoner, who seeks to stay his execution in order to pursue a challenge to the procedures for carrying out the execution, is properly recharacterized as a habeas corpus petition under 28 U.S.C. Sec. 2254?
UPDATE: Nelson died of natural causes on Alabama's death row on Nov. 2, 2009.
BANKS v. DRETKE, No. 02-8286
Decided Feb. 24, 2004
On February 24, 2004, the United States Supreme Court overturned the death sentence of Delma Banks, Jr. by a 7-2 vote, concluding that Banks was denied a fair trial as prosecutors did not disclose key information to the defense. The case has been remanded to a lower court.
In an appeal from the U.S. Court of Appeals for the 5th Circuit, the U.S. Supreme Court had granted certiorari in this case of a Texas death row inmate who maintained that prosecutorial misconduct and ineffective defense counsel denied him a fair trial 23 years ago. The Court examined the complex history of Banks' appeals and a lower court ruling that held that Banks could not show his attorney's performance affected the outcome of his 1980 trial. Banks' current attorneys assert that their client was poorly represented at trial, that prosecutors withheld key information, and that testimony from two prosecution witnesses was unreliable. (Associated Press, April 21, 2003).
MITCHELL v. ESPARAZA, No. 02-1369 (per curiam)
Decided Nov. 4, 2003
The Supreme Court granted the state's petition for writ of certiorari and reversed the Sixth Circuit's judgment affirming the grant of habeas relief in this Ohio capital case. Respondent (the habeas petitioner below) contended that the state violated the Eighth Amendment mandate to "narrow the class of death eligible defendants" by sentencing him to death following a conviction on an indictment which failed to charge him as a "principal offender" as required by state capital sentencing law. The state courts implicitly found this error harmless in light of the absence of any evidence that anyone other than respondent took part in the robbery and homicide. The District Court and Sixth Circuit disagreed, "holding that the Eighth Amendment precluded respondent's death sentence and that harmless-error review was inappropriate." In so doing, the Sixth Circuit "failed to cite, much less apply," section 2254(d) of the Anti Terrorism and Effective Death Penalty Act. The Court therefore reversed the Sixth Circuit's judgment and remanded for further proceedings. (Summary provided by K. Weyble and J. Blume, November 4, 2003)
ORDERS OF THE COURT
Oken v. Maryland, No. 03-10808
On Wednesday, June 16, 2004 the Supreme Court denied Steven Oken's request for a stay and denied his petition for a writ of certiorari. The Court also granted the State of Maryland's motion to lift the stay granted by the U. S. District Court (Sizer, Comm'r, Maryland DOC v. Oken, No. 03A1023, June 16, 2004). Dissenting in the order to vacate the stay of execution were Justices Breyer, Ginsburg, and Stevens. Oken was executed by the State of Maryland on June 17, 2004.
Smith v. Dretke, No. 02-11309
This case involves the proper instructions for the jury when mental retardation or similar mitigating evidence is offered at a sentencing hearing. The question for the court was: "Did the Court of Appeals misapply Penry v. Johnson, 532 U.S. 782 (2001), by imposing a requirement that evidence demonstrate a 'uniquely severe permanent handicap' in order for a Texas capital murder defendant to claim that a 'nullification' instruction was improper?"
(UPDATE: This case was rendered moot when Smith was granted clemency in Texas on March 12, 2004 based on his mental retardation.)
Goughnour v. Cooper No. 03-1328
On May 17, 2004 the Supreme Court denied California's petition for certiorari in the case of Kevin Cooper. The United States Court of Appeals for the 9th Circuit granted a stay to Cooper hours before his scheduled execution in February to allow for further DNA testing. In the ruling, the Appeals Court ordered the DNA testing of hair and blood that was not tested before the initial 1985 trial. California had sought to overturn this ruling and to allow the execution to go forward. (Associated Press, May 17, 2004)
Torres v. Mullin, No. 03-5781
The Supreme Court denied certiorari in the case of Osbaldo Torres, a Mexican citizen on death row in Oklahoma. Torres requested review of his conviction and death sentence because he was not afforded his rights under the Vienna Convention on Consular Relations. Two Justices dissented regarding the application of the Vienna Convention and pending litigation in the International Court of Justice (ICJ). Mexico has sued several states, including Oklahoma, in the ICJ, arguing that over 50 Mexican citizens on death row in the United States were not given proper access to the Mexican consulate, as required by the Vienna Convention. Similar petitions have been filed on behalf of other foreign nationals and are awaiting action by the Supreme Court. (N.Y. Times, Nov. 18, 2003)
(UPDATE: Torres was granted clemency by Governor Brad Henry on May 14, 2004, responding to the recommendations of the Parole Board and the International Court of Justice Ruling on the 51 Mexican nationals on U.S. Death Rows.)
Singleton v Norris, No. 02-10605
The United States Supreme Court let stand a federal appeals court ruling allowing Arkansas officials to force drugs upon a convicted murderer that would render him mentally stable enough to be executed. The U. S. Court of Appeals for the 8th Circuit had ruled 6-5 that forcibly administering antipsychotic medication did not violate the Eighth Amendment, which forbids cruel and unusual punishment. While the Supreme Court did not hear the case, by letting the lower court decision stand, an execution date may now be set. (New York Times, October 6, 2003)
(UPDATE: On January 6, 2004, Charles Singleton was executed by the state of Arkansas.)
Nanon M. Williams v. Texas, No. 03-5956
The Supreme Court denied certiorari for Nanon Williams, who was a juvenile (17-years-old) at the time of the crime.
(UPDATE: Williams' death sentence was commuted in light of Roper v. Simmons (2005).)
Deterrence
Nov 08, 2022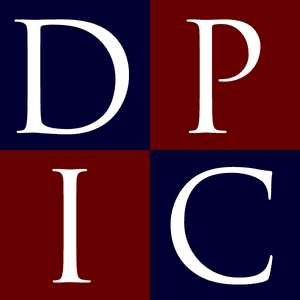 DPIC

Analysis: Pandemic Murder Rates Highest in Death Penalty States
Religion
Sep 08, 2022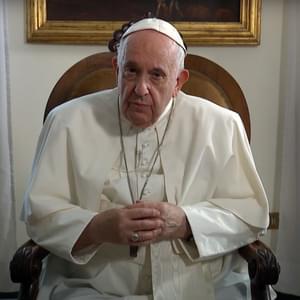 News Brief: Pope Francis Calls for Prayer to Abolish the Death Penalty