Time On Death Row
The Supreme Court and Time on Death Row
The Supreme Court
The Supreme Court has not yet accepted any case based on the length of a prisoner's tenure on death row, but both Justice Stephen Breyer (pictured) and former Justice John Paul Stevens have questioned the constitutionality of the long delays.
Stevens was the first to broach the topic in court writings in a 1995 case involving a Texas man who had spent 17 years on death row. He urged lower courts to act as "laboratories" for examining whether executing prisoners after prolonged periods on death row might violate the Eighth Amendment. (Lackey v. Texas).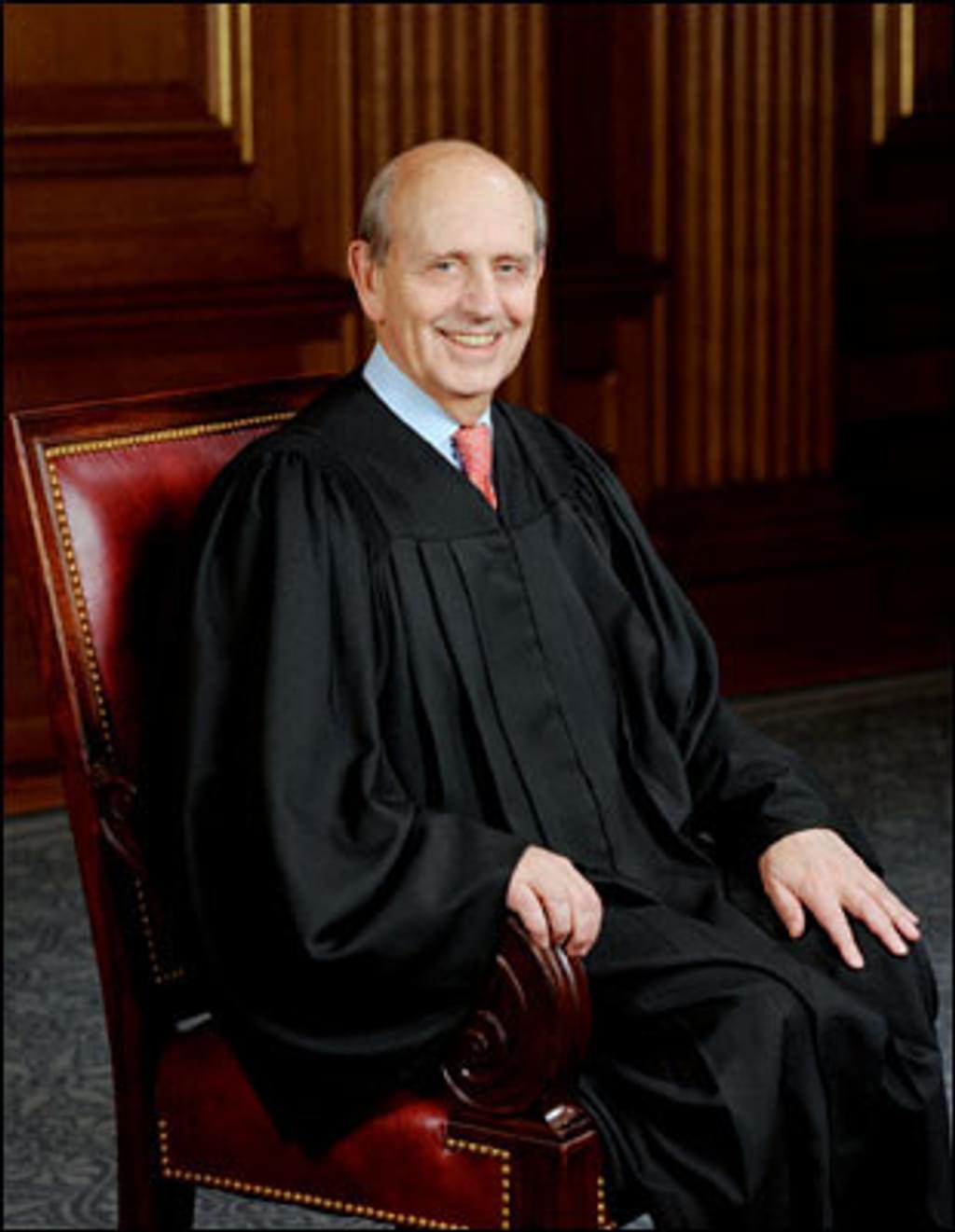 Breyer added that the issue is "an important undecided one," though neither Justice dissented from the Court's decision declining to consider the appeal.
In a subsequent case, Breyer wrote, "It is difficult to deny the suffering inherent in a prolonged wait for execution," dissenting from the Court's decision not to hear the appeals of two death-row prisoners – one who had spent nearly 25 years on Florida's death row and one who had spent nearly 20 years on Nebraska's. (Knight v. Florida; Moore v. Nebraska, 1999). Justice Clarence Thomas, concurring with the decision not to review the two cases, criticized Breyer's opinion and blamed the Supreme Court's own "Byzantine death penalty jurisprudence" for the execution delays.
"It is incongruous to arm capital defendants with an arsenal of 'constitutional' claims with which they may delay their executions, and simultaneously to complain when executions are invariably delayed," he wrote.
But Breyer noted that the "astonishingly long delays" experienced by the prisoners were largely a result of "constitutionally defective death penalty procedures," not frivolous appeals brought on behalf of prisoners.
"Where a delay, mea­sured in decades, reflects the State's own fail­ure to com­ply with the Constitution's demands, the claim that time has ren­dered the exe­cu­tion inhu­man is a par­tic­u­lar­ly strong one."
— U.S. Supreme Court Justice Stephen Breyer
In 2009, the U.S. Supreme Court declined review in Thompson v. McNeil, but three Justices issued strongly worded statements about the importance of the legal issue raised. William Thompson had been on death row in Florida for 32 years. He claimed the excessive time he spent on death row amounted to cruel and unusual punishment under the Eighth Amendment. Justice John Paul Stevens, in an opinion respecting the denial of certiorari, called the treatment of Thompson during his 32 years on death row "dehumanizing," and noting that Thompson "has endured especially severe conditions of confinement, spending up to 23 hours per day in isolation in a 6- by 9-foot cell," as well as two near executions in which he received stays of execution "only shortly before he was scheduled to be put to death." Justice Stevens added that neither retribution nor deterrence were served in such a case and "a punishment of death after significant delay is 'so totally without penological justification that it results in the gratuitous infliction of suffering.'" (quoting Gregg v. Georgia (1976)).
Other excerpts from Justice Stevens' opinion:
[In my opinion in Baze v. Rees, I suggested that the "time for a dispassionate, impartial comparison of the enormous costs that death penalty litigation imposes on society with the benefits that it produces has surely arrived."

[O]ur experience during the past three decades has demonstrated that delays in state-sponsored killings are inescapable and that executing defendants after such delays is unacceptably cruel. This inevitable cruelty, coupled with the diminished justification for carrying out an execution after the lapse of so much time, reinforces my opinion that contemporary decisions "to retain the death penalty as a part of our law are the product of habit and inattention rather than an acceptable deliberative process."
Justice Stevens pointed to DPIC's list of exonerated defendants in support of his point that a careful review of capital cases is necessary.
Justice Breyer summed up why he believed the Court should take this case: "The question here, however, is whether the Constitution permits [the] execution after a delay of 32 years—a delay for which the State was in significant part responsible." Justice Thomas again disagreed with Breyer, pointing to the cruelty of the murder for which Thompson had been sentenced to death and asserting that Thompson himself had caused the delays in question.
Justice Thomas concluded that it was the crime—and not the punishment imposed by the jury or the delay in petitioner's execution—that was "unacceptably cruel."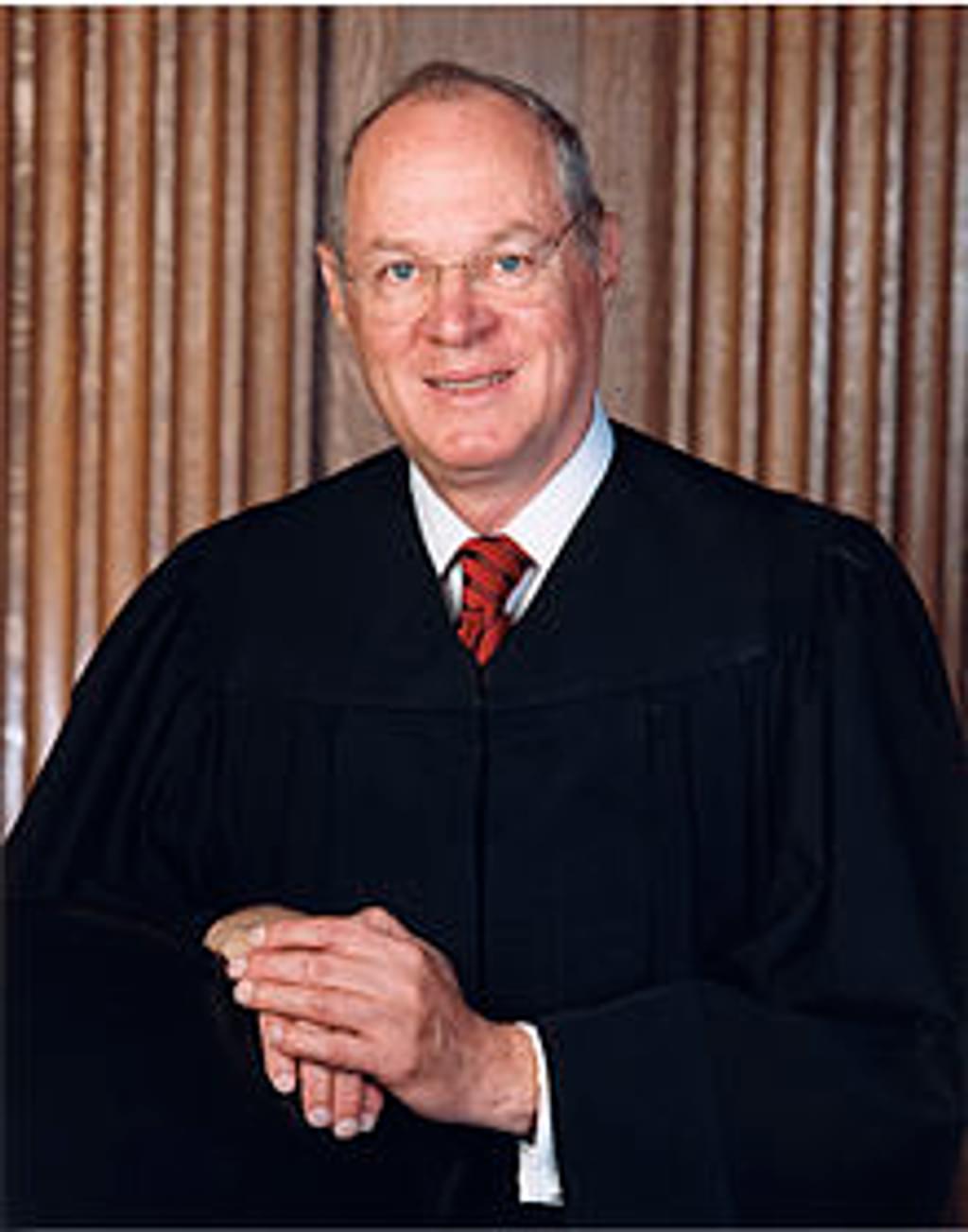 In 2014 and 2015 in oral arguments before the U.S. Supreme Court, Justice Anthony Kennedy raised concerns about the extensive time prisoners spend on death row and the relation between this time and the soundness of the death penalty system. Click here for his questions.
In a 2015 dissenting opinion in Glossip v. Gross, Justice Breyer joined by Justice Ruth Bader Ginsburg, provided a sweeping analysis of why they believe the death penalty in the United States may be unconstitutional and called for a "full briefing" on "whether the death penalty violates the Constitution." One of Justice Breyer's constitutional concerns was the length of time prisoners spend on death row. Justice Breyer said the death penalty is cruel because it suffers from "unconscionably long delays that undermine the death penalty's penological purpose." Although extended appeals are necessary to exonerate the innocent and to assure the fairness and reliability of capital proceedings, the result is that death sentences are not carried out for decades, if at all, undermining any retributive or deterrent value the death penalty may have, with the dehumanizing harsh conditions of death row solitary confinement creating its own set of constitutional issues.
Justice Breyer continued to express doubts about the constitutionality of the death penalty in his dissent in Bucklew v. Precythe, a method-of-execution case in which the Court's majority criticized what it characterized as "last-minute litigation" as a tactic to delay executions. Justice Breyer wrote, "It may be that there is no way to execute a prisoner quickly while affording him the protection that our Constitution guarantees to those who have been singled out for our law's most severe sanction."