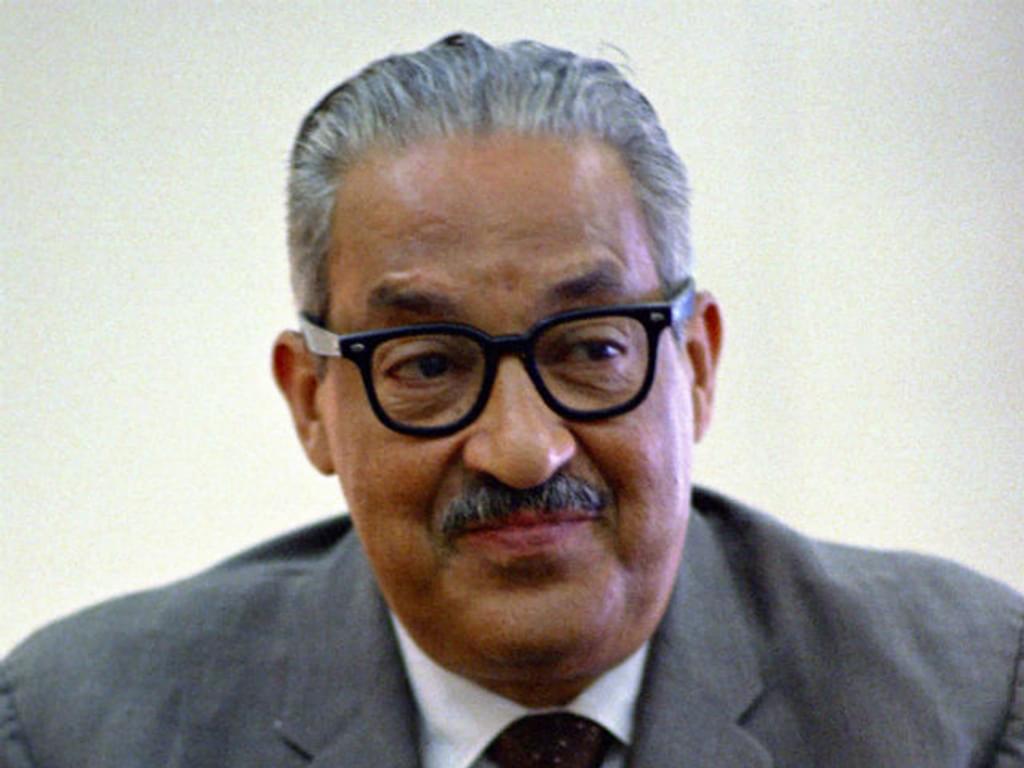 Fifty years ago today, Thurgood Marshall (pictured) was confirmed as the nation's first African-American Supreme Court Justice.
Marshall's legacy is indelibly linked to his historic victory in 1954 as counsel in Brown v. Board of Education, breaking down the barriers of "separate but equal" segregated public education. But he is equally associated with his representation of capital defendants in racially charged cases in the Jim Crow South and his longstanding belief—first articulated in a concurring opinion in the Court's landmark 1972 decision in Furman v. Georgia striking down all existing death-penalty statutes—that "the death penalty is an excessive and unnecessary punishment that violates the Eighth Amendment."
A grandson of slaves and a survivor of an attempted lynching by Tennessee police officers, Marshall devoted his life to ensuring that all people, irrespective of race, enjoyed the rights of full citizenship and the equal protection of the law. This inexorably drew him to the issues of lynching and capital punishment.
Seven days after the Baltimore native received his law license in October 1933, a 23-year-old intellectually disabled black man, George Armwood, who had been in custody accused of the attempted assault and rape of an elderly white woman, was lynched in nearby Somerset County, Maryland. Marshall was one of ten lawyers to petition the governor seeking anti-lynching legislation and call for an investigation into state police involvement in the lynching.
Marshall won his first Supreme Court case in 1940, arguing Chambers v. Florida, which established that coerced confessions obtained by police through duress and violence are inadmissible at trial. That year, he founded the NAACP Legal Defense and Educational Fund and served as its first Director-Counsel, representing numerous black defendants charged with crimes in Southern courts.
In 1941, Marshall represented W.D. Lyons, an illiterate 21-year-old black sharecropper beaten into confessing to murdering a white family and burning down their home. Enduring racial epithets from an initially hostile white community, Marshall subjected the police who had framed Lyons to withering cross-examination and showed that they had obviously lied on the stand. Lyons was convicted and—after the U.S. Supreme Court denied his appeal—executed, but historians say the case awakened Marshall to the ability of lawyers to empower oppressed communities.
Later, Marshall won retrials for three young African-American men who had been falsely accused of raping a 17-year-old white woman in Lake County, Florida. Two of the "Groveland Four" (a fourth young man charged in the case had been lynched by a white mob after escaping from custody) were wrongly sentenced to death; one of them was murdered and the other shot several times by a sheriff while being transported to their retrial. The surviving defendant was convicted and resentenced to death, but received a last-minute commutation. The third defendant—who was 16 at the time—received a life sentence. In April 2017, the Florida legislature issued an apology for the killings and wrongful convictions and asked Governor Rick Scott to issue posthumous pardons for the four.
In November 1946, Marshall nearly was murdered. Tennessee law enforcement intercepted his car and placed him in the back of an unmarked car after he had won an acquittal for one of 25 black man charged with riot and attempted murder in the wake of local racial violence. They drove him down isolated roads and, Marshall later said, "were taking me down to the river where all of the white people were waiting to do a little bit of lynching." A white lawyer and a white journalist saw the abduction and followed the unmarked car, foiling the lynching.
The Legal Defense Fund won acquittals in 23 of the 25 Tennessee riot cases. Marshall wrote in his concurrence in Furman that "[i]t is evident … that the burden of capital punishment falls upon the poor, the ignorant and the underprivileged members of society." He firmly believed that the public would do away with the punishment if they understood the facts of how the death penalty actually was applied. The question for him in Furman was "not whether a substantial proportion of American citizens would today, if polled, opine that capital punishment is barbarously cruel, but whether they would find it to be so in the light of all information presently available."
Justice Marshall's influence continues to have broad effect today. In addition to his influence on public education and criminal justice, he was instrumental in rulings establishing that states cannot legally enforce restrictions on the sale of homes to minorities and cannot bar nonwhites from voting in primary elections, where many of the key electoral decisions are made.
Sources
R. Cassie, ​"The Legacy of Thurgood Marshall," Baltimore Magazine, August 7, 2017; G. King, ​"The Awakening of Thurgood Marshall," November 20, 2014; J. Fortin, ​"Florida Apologizes for ​'Gross Injustices' to Four Black Men, Decades Later," New York Times, April 27, 2017.
Learn more about the NAACP Legal Defense and Educational Fund here. See Supreme Court and Race.
Innocence
Sep 20, 2023
Glynn Simmons Exonerated
48

Years After He Was Sentenced to Death in Oklahoma
Arbitrariness
Sep 13, 2023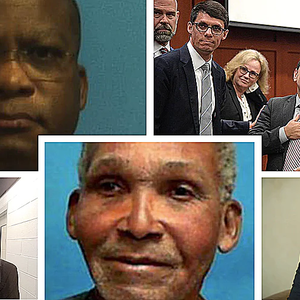 When Jurors Do Not Agree, Should a Death Sentence Be Imposed?