In a case prosecutors now describe as a "perfect storm" of injustice, Pennsylvania death-row prisoner Christopher Williams (pictured) and his co-defendant Theophalis Wilson have been exonerated of a 1989 triple murder in North Philadelphia.
On December 23, 2019, conceding that later-fired prosecutors had withheld "a plethora of significant material, exculpatory evidence," the Philadelphia District Attorney's Office dropped the charges against Williams. Less than a month later, on January 21, 2020, prosecutors told a Philadelphia trial court that Wilson had been unconstitutionally convicted and withdrew all charges against him. Wilson, who was 17 years old at the time of the murders, had been sentenced to life without parole.
Both men had been wrongfully convicted based on the perjured testimony of a Commonwealth informant and the deliberate suppression of exculpatory evidence by former Philadelphia prosecutors. The state's key witness was James White, a confessed murderer who testified pursuant to a deal that spared him capital prosecution for six separate murders. White later recanted his testimony, saying that prosecutors had met with him several times before Williams' and Wilson's trials and provided him with fabricated information for his testimony.
The trial court reversed Williams' conviction in December 2013, finding that his trial lawyer had failed to investigate the crime scene and challenge White's "eyewitness" account of the crime. The trial court said expert forensic and medical testimony would have shown that White's version of how the murder occurred was false and physically impossible. On appeal, the Pennsylvania Supreme Court wrote that "[t]his testimony, if believed by the jury, coupled with the other evidence impeaching White's credibility, would likely have changed the jury's mind and resulted in Williams' acquittal of the three murders."
While Williams' case was awaiting retrial, the Philadelphia District Attorney's Office Conviction Integrity Unit (CIU) began investigating Wilson's case, later expanding its review to include Williams' trial. In 2019, the CIU provided defense lawyers more than 40,000 pages of documents in the case. In its motion to drop the charges against Williams, the CIU wrote that its file review "disclosed evidence that contradicted White's account; impeached other witnesses; inculpated other specific individuals; and indicated that the victims in this case were caught in an ongoing dispute between two extremely violent gangs, either of which may have been responsible for their deaths."
In early December 2019, Patricia Cummings, chief of the CIU, personally interviewed White, who, she said, continued to disavow his trial testimony. Her motion to drop the case against Williams said that "the Commonwealth no longer credits White's trial testimony and account of the murders with which Williams is charged." Because of that, she wrote, "it cannot and will not offer White's prior testimony and statements as evidence in any future proceedings against Williams." With "no other competent evidence of Williams' guilt," there was no basis to continue to prosecute him, the motion said.
Court filing by the Philadelphia District Attorney's Office in Wilson's case called the murder prosecutions a "perfect storm" of injustice involving "decades" or misconduct. At Wilson's court hearing on January 21, Cummings told the court, "It is time for Mr. Wilson be allowed to go home—that he go home a free man, and that he go home with an apology. No words can express what we put these people through. What we put Mr. Wilson through. What we put his family through."
Christopher Williams is the 167th person exonerated from death row in the United States since 1973, and the seventh in Pennsylvania. He has not been released because he is still challenging a separate murder conviction that was prosecuted by the same homicide prosecutor using testimony from the same informants. DPIC research has found more than two dozen Philadelphia death-penalty cases that have been overturned as a result of prosecutorial misconduct and official misconduct has been a major factor in all four death-row exonerations to date.
Sources
Samantha Melamed, A bru­tal triple mur­der, an eager infor­mant, hid­den evi­dence, and now, exon­er­a­tion, The Philadelphia Inquirer, January 8, 2020; Samantha Melamed, A ​'per­fect storm' of injus­tice: Philly man freed after 28 years as DA con­demns ​'decades' of mis­con­duct, The Philadelphia Inquirer, January 21, 2020.
Innocence
Sep 20, 2023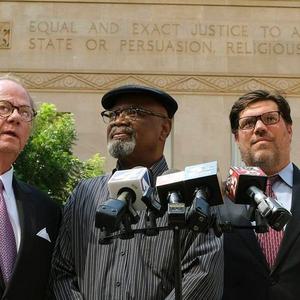 Glynn Simmons Exonerated
48

Years After He Was Sentenced to Death in Oklahoma
Innocence
Sep 13, 2023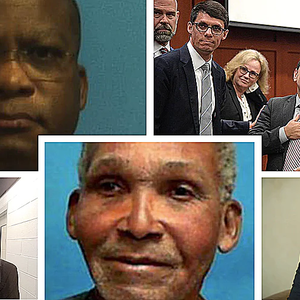 When Jurors Do Not Agree, Should a Death Sentence Be Imposed?
Innocence
Sep 11, 2023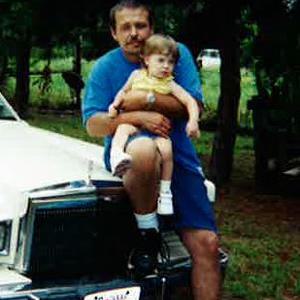 John Grisham on Robert Roberson: ​
"

Texas may exe­cute an inno­cent man"