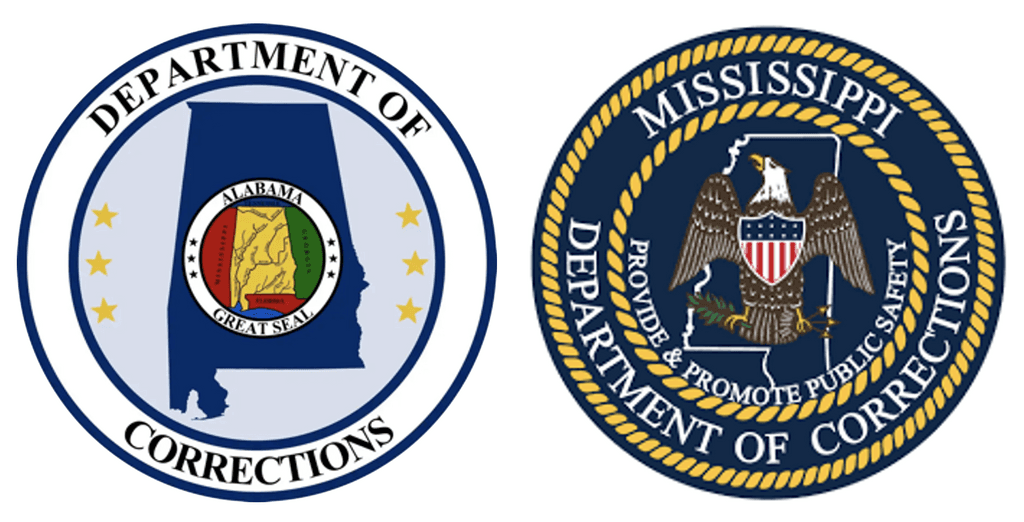 Alabama and Mississippi have undertaken preparatory steps towards resuming executions in the face of continuing legal challenges to their methods of execution.
On August 2, 2021, Alabama's Department of Corrections (ADOC) notified a federal judge that it had "completed the initial physical build on the nitrogen hypoxia system" that would use nitrogen hypoxia to kill prisoners. The method is untested, and the state also indicated in its filing that it had yet to develop an execution protocol for the method. The filing came in a case in which death-row prisoner Charles Burton has challenged Alabama's refusal to allow his spiritual advisor to accompanying him to the execution chamber to provide religious support.
In a status report filed in Burton's case, the Alabama Attorney General's office said that a safety expert had visited the prison "to evaluate the system." "As a result of the visit," state prosecutors wrote, "the ADOC is considering certain additional health and safety measures." Claiming "security concerns," ADOC refused a request from Associated Press to provide any details of the "initial physical build of the nitrogen hypoxia system" it intends to use to carry out the executions. ADOC still has not indicated whether it is constructing a separate execution chamber for gas executions or is building a nitrogen-hypoxia apparatus for use in the state's current death chamber.
On July 29, 2021, lawyers for the Mississippi Department of Corrections (MDOC) said in court papers filed in a federal lawsuit challenging the constitutionality of the state's execution process that the state had acquired the sedative midazolam, the paralytic drug vecuronium bromide, and the heart-stopping drug potassium chloride for use in lethal-injection executions. MDOC did not disclose where or from whom the state obtained the drugs, the manufacturer of the drugs, or details about the drugs themselves, such as their expiration date, how many doses were acquired, how much the drugs cost, and whether the drugs were mass produced by a pharmaceutical company or individually prepared by a compounding pharmacy.
Alabama passed a law in March 2018 authorizing the use of nitrogen gas as an alternative method of execution. It is one of three states, along with Oklahoma and Mississippi, that authorize nitrogen hypoxia as an execution method. In a nitrogen hypoxia execution, the prisoner would breathe pure nitrogen, depriving his or her body of oxygen and causing asphyxiation. Its proponents argue it is a more humane method of execution, but it cannot ethically be tested.
"In a very real sense, execution by nitrogen hypoxia is experimental," DPIC Executive Director Robert Dunham told Newsweek when the state announced in early June 2021 that it was close to finalizing the nitrogen hypoxia method. "It has never been done before and no one has any idea whether it is going to work the way its proponents say it will. And there is no way to test it because it is completely unethical to experimentally kill someone against their will."
Mississippi, like many other death-penalty states in the U.S., has had trouble locating and buying lethal-injection drugs as pharmaceutical companies across the world have become increasingly against the usage of their drugs in executions. U.S. pharmaceutical companies have uniformly refused to sell their medicines to states for use in executions, have adopted distribution controls to prevent their suppliers from doing so, and have sued states when they have learned that their drugs were obtained by subterfuge and misappropriated for use in executions.
Midazolam, a sedative used in procedures like colonoscopies, tooth extractions, and cardiac catheterizations, has been implicated in problematic executions across the United States, including Alabama, Arizona, Arkansas, Ohio, and Oklahoma. The three-drug cocktail with midazolam, a paralytic drug, and potassium chloride has been described by a federal court as producing a sensation akin to experiencing a combination of waterboarding, suffocation, and chemical fire. The Mississippi death-row prisoners' lawsuit alleges that that using compounded drugs "substantially risks that [they] may be conscious throughout their executions and will experience a torturous death by suffocation and cardiac arrest."
Compounding pharmacies combine, mix, or alter drugs to meet the specific needs of an individual patient when mass manufactured drugs are not available for the patient's medical condition or the patient is unable, for reasons such as allergies or drug intolerance, to take commercially available medicines. Compounded drugs may lawfully be produced and dispensed only pursuant to a valid medical prescription. However, the Food and Drug Administration (FDA) warns that compounded drugs are not subject to the FDA's pre-approval oversight and that "poor compounding practices can result in serious drug quality problems, such as contamination or medications that do not possess the strength, quality, and purity they are supposed to have."
As with associations of other medical professionals, the major professional associations for pharmacists — the American Pharmacists Association and the Alliance for Pharmacy Compounding (formerly, the International Academy of Compounding Pharmacies) — oppose their members' participation in executions. A number of compounding pharmacies that have provided execution drugs to states have been implicated in serious health, safety, and other violations.
Sources
Kim Chandler, Alabama says it has built method for nitro­gen gas exe­cu­tion, Associated Press, August 7, 2021; Kim Chandler, Alabama won't describe nitro­gen exe­cu­tion plans for secu­ri­ty, Associated Press, August 10, 2021; Magnolia State Live, Under the Capitol Dome: Mississippi reveals it has lethal injec­tion drugs avail­able, August 8, 2021; Khaleda Rahman, Alabama Finishes Building Nitrogen Gas Execution System, Newsweek, August 8, 2021.
Read the Alabama Attorney General's August 2, 2021 sta­tus report in Burton v. Dunn. Read the Mississippi Department of Corrections' July 29, 2021 legal mem­o­ran­dum in Jordan v. Cain.
Arbitrariness
Mar 24, 2023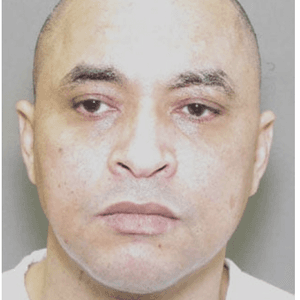 REPRESENTATION

: Why Poor People in Texas End Up on Death Row and Face Execution
Sentencing Alternatives
Mar 21, 2023
California to Close San Quentin's Death Row as Part of a Broader Prison Reform