In the recent prolonged execution of Joseph Wood in Arizona, the state apparently veered from its execution protocol when it employed 15 doses of lethal injection drugs, rather than just a single dose followed by a second application, if necessary, as stated in its regulations. There have been numerous other instances in which the state appeared to depart from its protocol. The U.S. Court of Appeals for the Ninth Circuit criticized the state in 2012, saying Arizona "has insisted on amending its execution protocol on an ad hoc basis," and that it had a "rolling protocol that forces us to engage with serious constitutional questions and complicated factual issues in the waning hours before executions." In another instance, the federal public defender office said the Department of Corrections failed to check the criminal background of execution team members and ignored a lack of qualifications. One employee leading the medical team in four executions could not recall inserting an IV since he was trained as an emergency medical technician years earlier. In a 2011 execution, the medical team leader replaced one execution drug with another after concluding that they were "essentially equivalent," based on reading the drug packaging and information on the Internet, according to a suit brought by a death row inmate. Dale Baich, an attorney who represented Joseph Wood, said, "There's the protocol that's in place and there's what happens, and those aren't necessarily the same thing. What we've learned from this execution is that the Department of Corrections was making it up as it went along."
Charles Ryan, director of the Arizona Department of Corrections, said in a deposition that the state's protocol gives him broad discretion to deviate from the written execution procedures. Ryan, who has no medical training, authorized the additional doses given to Wood.
(F. Santos and J. Schwarz, "Arizona Loose With Its Rules in Executions, Records Show," New York Times, August 17, 2014). See Lethal Injection and Arbitrariness.
International
Apr 16, 2021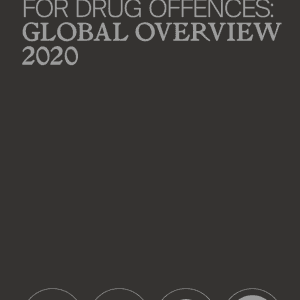 Global Death Penalty Report: Executions for Drug Offenses Down
75

% Worldwide