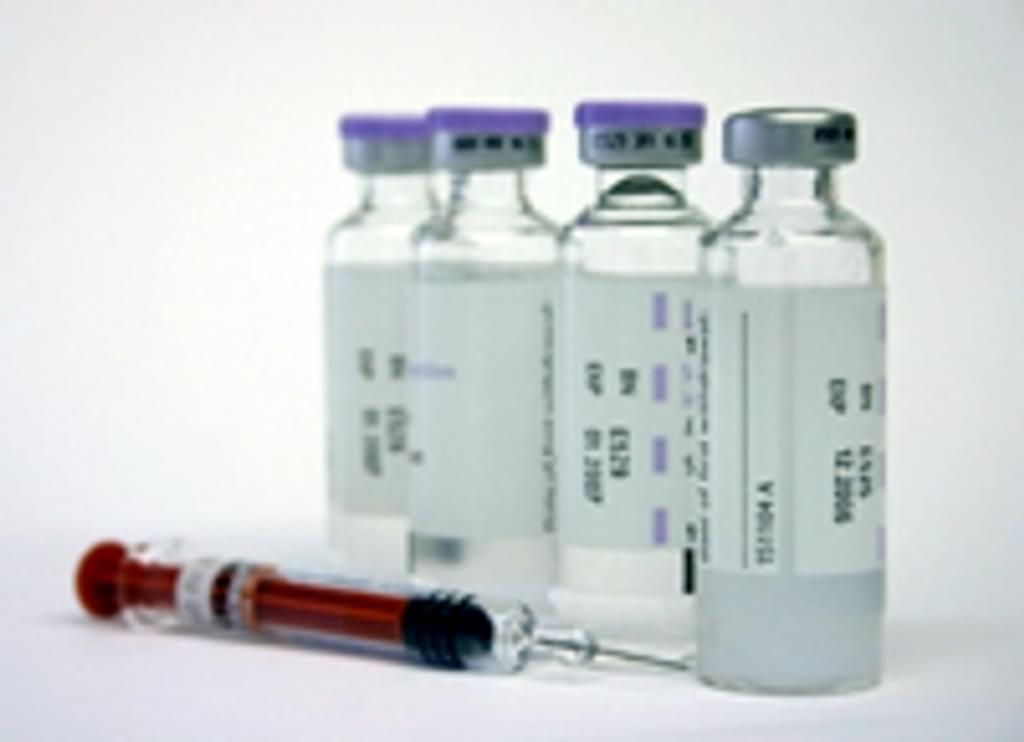 On December 7, 1982, Texas strapped Charles Brooks to a gurney, inserted an intravenous line into his arm, and injected a lethal dose of sodium thiopental into his veins, launching the lethal-injection era of American executions. In the precisely forty years since, U.S. states and the federal government have put 1377 prisoners to death by some version of the method. Touted as swift and painless and a more humane way to die — just as execution proponents had said nearly a century before about the electric chair — the method has proven to be anything but.
Experts say lethal injection is the most botched of the execution methods, estimated to go wrong more frequently than any other method. And an NPR review of autopsies of more than 200 prisoners put to death by lethal injection found that, regardless of the outward appearance of a tranquil death, 84% of those executed showed evidence of pulmonary edema — a fluid build-up in the lungs that creates a feeling of suffocation or drowning that experts have likened to waterboarding.
"It's clear that lethal injection creates a circus of suffering," said Emory University Anesthesiologist Dr. Joel Zivot, who examined the lethal injection autopsies for NPR.
As lethal injection turns forty, states are botching executions in record numbers — seven out of 19 execution attempts in 2022, an astonishing 37%. In articles in Slate and The Conversation on November 21 and November 29, 2022, Austin Sarat, the William Nelson Cromwell Professor of Jurisprudence and Political Science at Amherst College and author the 2014 book, Gruesome Spectacles: Botched Executions and America's Death Penalty, says that from Brooks' execution through 2009, "more than 7 percent of all lethal injections were botched … [and] things have only gotten worse."
American pharmaceutical companies universally oppose what they consider the misuse of their medicines to take the lives of prisoners, and the medical community universally deems it unethical for medical personnel to participate in executions. That means states are relying on what drugs they can lay their hands on — increasingly obtained illegally or by subturfege — from often unreliable sources and administered by inadequately trained prison personnel ill-equipped to handle the job and performing it behind an expanding veil of secrecy provisions.
In a two day span November 16 and 17, three different states — Arizona, Texas, and Alabama — botched the executions of Murray Hooper, Stephen Barbee, and Kenneth Smith, respectively. Execution teams failed for more than 25 minutes to set the necessary execution lines for Hooper and 35 minutes for Barbee. For the second time in two months, Alabama called off an execution in progress, failing in numerous attempts to set Smith's execution line at all.
Speaking of the Arizona execution team, but with words that could just as easily apply to any of the botched executions, Zivot told the Arizona Republic, "I don't know why they are so bad at this. But it seems they are trying to hide a pattern of dangerous, cruel, incompetence."
Sarat defines botched executions as "those involving unanticipated problems or delays that caused, at least arguably, unnecessary agony for the prisoner or that reflect gross incompetence of the executioner." In his article in Slate, Sarat notes that the problems with lethal injection go beyond just the incompetence of non-medical personnel. "Lethal injection's problems cannot be cured simply by providing better training to those who must administer it," he says. "Problems are endemic to a method of execution that is complicated and dependent on unreliable drugs and drug combinations. And they are compounded because state execution protocols do not effectively regulate what happens in the execution chamber."
In 2022, Arizona and Alabama have botched three executions each, and Texas another. The first botched execution in the November 16­–17 trilogy, that of Murray Hooper, happened when the execution team was unable to find functional intravenous lines in his arms and resorted to inserting a catheter into his femoral vein. While strapped to the gurney, Hooper asked "What's taking so long?," and turned the witnesses and said, "Can you believe this?"
Earlier in the year, on May 11, Arizona Department of Corrections personnel failed for 25 minutes to set an intravenous line in Clarence Dixon's arms before performing a bloody "cutdown" procedure to insert the IV line into a vein in his groin. It was the first execution the state had carried out after a nearly eight-year hiatus following the botched two-hour execution of Joseph Wood on July 23, 2014. Then, in what reporter Jimmy Jenkins described as a "surreal" event, Frank Atwood helped prison officials find a suitable vein for the IV line that would administer the lethal-injection drugs to end his life.
"After a few minutes and what appeared to be several attempts, the execution team inserted an IV and catheter into Atwood's left arm. Then they wheeled the cart to the other side of his body, and told him they were going insert an IV into his femoral vein," as they had done to establish an IV line in Clarence Dixon's body during his botched execution one month prior.
"Why?" Jenkins records Atwood asking. "They draw blood from my right arm with no problem all the time." Jenkins reports that the team did not say why they wanted to put a second line into his femoral vein, but they told Atwood they would try to place it in his right arm, as he had suggested. "The execution team tried and failed to get the IV into his right arm several times," Jenkins reported. "One of the execution team members shook his head in frustration. 'I don't understand,' Atwood said, "they've never had this problem before.'"
After the execution team again suggested placing the second IV into Atwood's femoral vein, the condemned man suggested, "Could you try the hand? … They have been able to go in there before as well." Jenkins wrote: "The IV team members looked at each other, looked at Atwood, looked at each other again, and said 'Sure, we'll give that a try.'"
"Atwood's suggestion to find a vein in his right hand proved effective," Jenkins wrote.
In Texas, the execution team encountered problems inserting intravenous lines in Barbee's right hand and in his neck, a process that was even more problematic because of medical conditions that prevented Barbee from straightening his arms. In Alabama, the execution of Kenneth Smith was halted after more than an hour of failures to insert the intravenous lines in Smith's arm, hand, neck, and chest. In an interview with The Atlantic, Smith described the experience as "like a knife."
Earlier, Alabama executioners had been unable for more than two hours each to set execution lines in failed attempts to put Alan Miller and Doyle Hamm to death. It took Alabama three hours to establish an execution line for Joe James, who, unrepresented, had no one to look out for his legal interest against being tortured. When the witnesses were let in to the observation gallery and the curtain finally opened, the execution team administered the lethal drugs to an unresponsive and apparently already unconscious James. "States continue to conduct executions in ways that are torturous and incompatible with the Eighth Amendment's bar against punishments that pose a substantial risk of severe pain," ACLU Capital Punishment Project Director Cassandra Stubbs said.
In an interview with CHNI Newspapers, Death Penalty Information Center Executive Director Robert Dunham explained that the deteriorating medical and psychological condition of condemned prisoners make the process of establishing an execution line even more difficult. "It will get worse as prisoners being executed get older because veins become compromised. … It will be worse with prisoners who have a life history of trauma because stress affects the body and cumulative stress affects the body — and the stress of being on death row facing execution affects the body more so than if somebody has a long prison term," Dunham said.
The execution botches and failures have called into question state's competence in carrying out executions. In 2014, Oklahoma botched the execution of Clayton Lockett in a bloody 45-minute execution that caused the state to call of a second execution scheduled for the same night. In January 2015, the state violated its execution protocol by executing Charles Warner with the wrong drug. Richard Glossip's execution was called off at the last minute in September 2015 after the state again obtained an unauthorized drug instead of the drug called for under its execution protocol. Oklahoma resumed executions by lethal injection in 2021, after a grand jury investigation found widespread failures to comply with the state's execution protocol, without having made any discernible changes in its practices.
On April 21, 2022, Tennessee Governor Bill Lee called off the execution of Oscar Smith less than a half-hour before it was scheduled to go forward after being informed that corrections personnel had failed to test the execution drugs for bacterial endotoxins as required by the state's protocol. On May 2, Lee paused all executions scheduled for 2022 and called for an "independent review" of the state's execution protocol. Lee said in a news release, "the death penalty is an extremely serious matter, and I expect the Tennessee Department of Correction to leave no question that procedures are correctly followed."

Following Alabama's execution failures, Governor Kay Ivey on November 21 announced an internal "top-to-bottom" review of the state's secretive execution process.
Attorney Joseph Perkovich, who watched the execution of his client Frank Atwood in June of 2022, questioned the secrecy that has accompanied the lethal injection failures. "The premise that these participants must be shielded for their safety has no factual basis," he said. "It is manufactured to avoid accountability. Arizona's humiliation and butchery of its condemned betrays the pretense of dignity in using medical paraphernalia to kill."
Sources
Austin Sarat, Alabama's exe­cu­tion prob­lems are part of a long his­to­ry of botched lethal injec­tions, The Conversation, November 29, 2022; Asia Ashley, Lethal injec­tion most botched form of cap­i­tal pun­ish­ment, Alabama fail­ures fur­ther data, CNHI News, November 23, 2022; Joshua W. Marcus, ​'Like a knife': Alabama death row pris­on­er Kenneth Smith describes state's botched exe­cu­tion attempt, The Independent, November 23, 2022; Jimmy Jenkins, States under scruti­ny for recent lethal injec­tion fail­ures, Arizona Republic, November 22, 2022; Austin Sarat, A New Low for Lethal Injections' Cruelty and Incompetence, Slate, November 21, 2022; Jimmy Jenkins, Miguel Torres, Angela Cordoba Perez, In Murray Hooper exe­cu­tion, Arizona strug­gles with lethal injec­tion for 3rd time, Arizona Republic, November 16, 2022; Kat Eschner, Thirty-four Years Ago, the First Person Died by Lethal Injection. It Was Controversial Then, Too, Scientific American, December 7, 2016.
Recent Legislative Activity
Jun 02, 2023
Conservative Commentator Warns of Dangers of Non-Unanimous Death Sentences
Victims' Families
May 30, 2023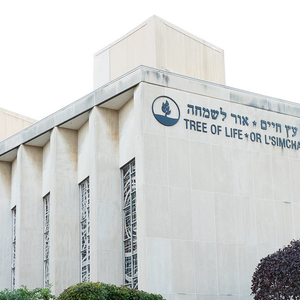 Victims' Families are Divided Over Death Penalty as Bowers Trial Begins