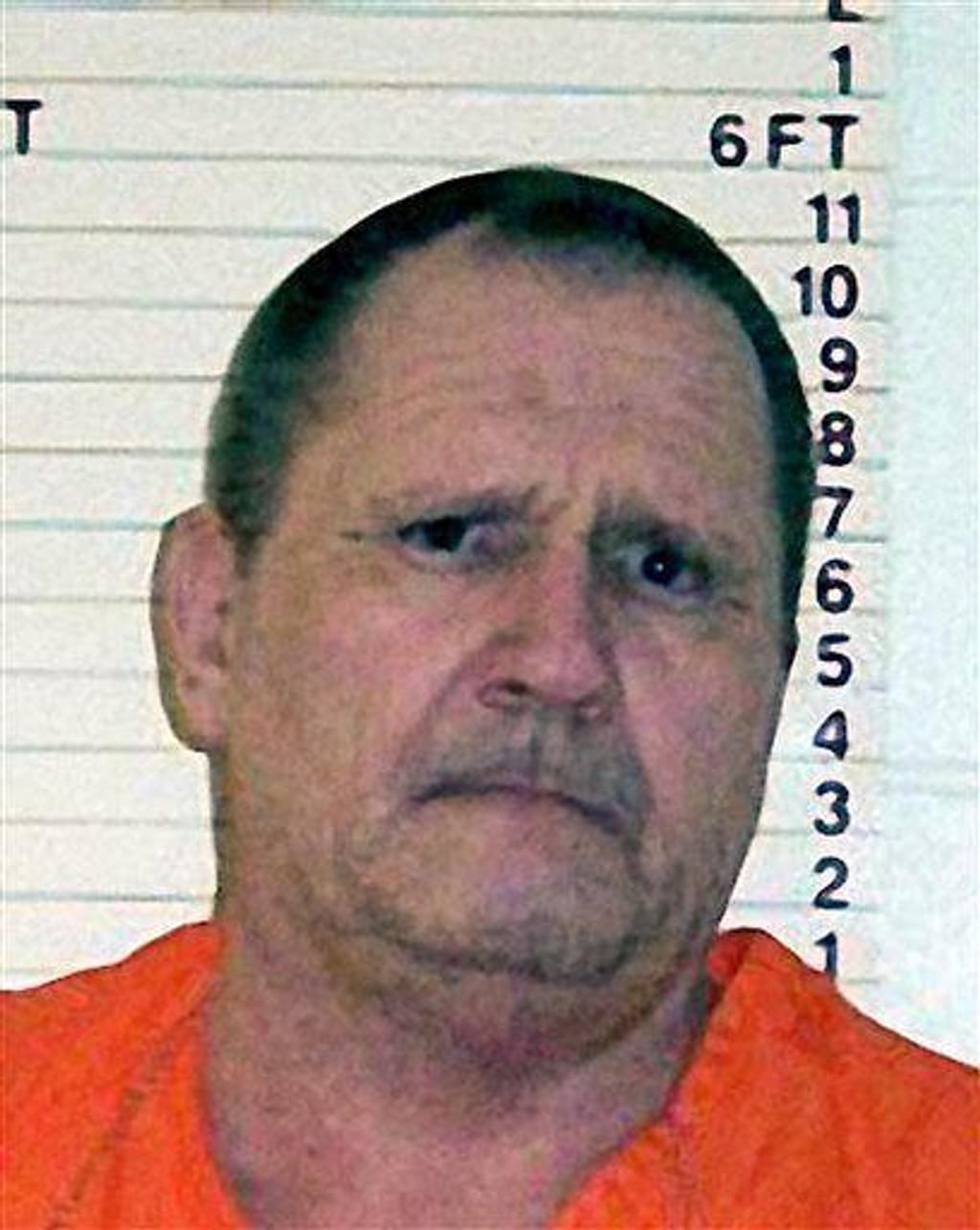 March 25, 2022 will mark the end of the only death penalty case in Wyoming — or at least the family of Lisa Marie Kimmell hopes it will.
The family traveled from Colorado and Arizona to offer in-person victim-impact statements at the January 21, 2022 sentencing hearing where Dale Wayne Eaton (pictured), who had been Wyoming's only death-row prisoner, was scheduled to be resentenced to life. But as they waited in a Casper courtroom for the proceeding to start, Eaton was nowhere to be found. The Wyoming Department of Corrections (DOC) had failed to transport him to the hearing.
Sheila Kimmell, Lisa Marie's mother, told the court that seeing Eaton by video wasn't enough. "I want him here, this is my last time," she said, breaking into tears. "To be re-victimized by the state after all this …."
Eaton was sentenced to death in 2004 for kidnapping, raping, and murdering Kimmell in 1988. The murder had been unsolved for fourteen years when DNA evidence linked him to the crime. Although the trial judge expressed concerns that Eaton appeared to have "memory problems" and might not be able to assist in his defense, Eaton's defense lawyers expressed "no interest" in presenting a mental health defense and failed to investigate and present mitigating evidence relating to his significant mental health problems. In 2014, a Wyoming federal district court overturned Eaton's death sentence as a result of those failures but denied his challenge to his conviction based upon his incompetence to stand trial. In 2019, the U.S. Court of Appeals for the Tenth Circuit denied Eaton's appeal of the guilt-phase ruling. The appeals court also denied Eaton's claim that Wyoming should be barred from attempting to reimpose the death penalty because the loss of mitigating evidence caused by the passage of time and the deaths of potential mitigation witnesses made it impossible for him to have a fair resentencing.
After prosecutors said they intended to seek the death penalty again, the trial court ordered a mental evaluation. By then, the 76-year-old Eaton's brain functioning had been further damaged by strokes, and he was diagnosed with dementia and depression. The trial court found him incompetent to stand trial. In September 2021, Natrona County prosecutors agreed to withdraw the death penalty, and Eaton was scheduled to be formally resentenced to life on January 21, 2022.
The DOC issued an apology to the Kimmell family for failing to transport Eaton for the resentencing hearing. DOC Director Dan Shannon said, "I would like to express my deepest apologies to the family of (victim) Lisa Kimmell. I cannot imagine the feelings of betrayal the family must feel added to the trauma and victimization they have had to deal with surrounding inmate Eaton."
Later, the DOC reported that it had investigated the failure to transport Eaton and determined it had never received the transport order. Eaton's hearing was rescheduled for March 23, forcing Kimmel's family to travel to Wyoming once again if they wish to give their statements to Eaton face-to-face.
Kerry Drake, a journalist and columnist for the independent on-line news publication WyoFile, described the Kimmell family's' experience as "a decades-long tragedy [in which] the state's criminal justice system has failed them, year after year." "This was a long, painful journey for the family that only happened because Wyoming has the death penalty," Drake wrote. "Without it, there would not have been years filled with appeals, hearings and disappointments. Eaton would have been condemned to spend the rest of his life in prison and faded into obscurity, where he belongs." From beginning to end, Drake said, the case is "a prime example why I think Wyoming should take the death penalty off the books."
Republican legislators have twice mounted efforts to repeal the state's death penalty in recent years. Senator Brian Boner (R-Douglas) sponsored a repeal bill in 2021, noting that the death penalty costs the state $750,000 per year to keep attorneys trained to handle capital cases. In 2019, a bill to replace the death penalty with a maximum sentence of life without parole passed the state House of Representatives by a vote of 36-21 and received unanimous support in the Senate Judiciary Committee, but it was defeated in the full Senate by a vote of 18–12. The 2021 bill passed a senate committee by a 4-1 vote on March 4, 2021 but failed on the floor of the Senate two weeks later by a vote of 19–11.
Wyoming has not executed anyone since 1992, and Eaton was the last person on the state's death row.
Sources
Ellen Gerst, Death penal­ty off the table for Dale Wayne Eaton, Casper Star Tribune, January 24, 2022; Ryan Collins, Department of Corrections fails to deliv­er ​'Lil Miss Killer' to sen­tenc­ing hear­ing; death sen­tence no longer an option, Oil City News, January 25, 2022; Kerry Drake, Dale Eaton will die in prison. The death penal­ty is still hurt­ing his vic­tims, WyoFile, February 1, 2022; Ellen Gerst, Department of Corrections apol­o­gizes after Eaton did not appear for sen­tenc­ing hear­ing, Casper Star Tribune, January 26, 2022; Ellen Gerst, Corrections depart­ment nev­er received trans­port order for Eaton hear­ing, direc­tor says, Casper Star Tribune, January 27, 2022.
Read the July 23, 2019 opin­ion of the U.S. Court of Appeals for the Tenth Circuit in Eaton v. Pacheco.
This sto­ry has been cor­rect­ed to reflect that Eaton's resen­tenc­ing was sched­uled for March 25, 2022, not March 23.
International
Jun 01, 2023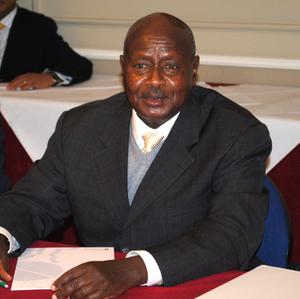 Uganda's Controversial ​
"

Anti-Homosexuality Act" Includes Possibility of Death Sentence
Victims' Families
May 30, 2023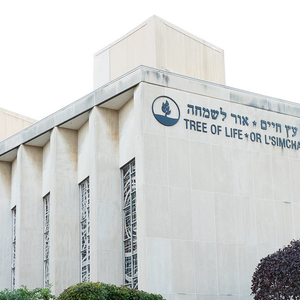 Victims' Families are Divided Over Death Penalty as Bowers Trial Begins