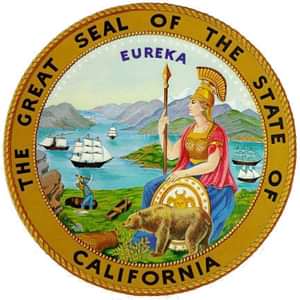 In the closing days of its 2020 legislative session, the California legislature passed a trio of racial justice reform bills expected to reduce the influence of racial, ethnic, and socioeconomic bias in the administration of the death penalty in the state with the country's largest death row.
On August 28, 2020, the California senate gave its final approval to Assembly Bill 2512, which amends California's death penalty intellectual disability statute to prohibit the use of race-based IQ adjustments in determining a defendant's or death-row prisoner's eligibility for the death penalty. On August 31 — the last day to consider bills on the legislature's COVID-shortened agenda — the senate and the state assembly approved and sent to the governor amended versions of a statewide Racial Justice Act to combat racial discrimination in criminal prosecutions and sentencing and a bill that would fight racial, ethnic, religious, and gender discrimination in jury selection. The latter bill emerged from the senate at 11:40 p.m. and passed the assembly at 11:55 p.m., over efforts by prosecution lobbyists to prevent a vote before the midnight end of the legislative session.
AB-2512 applies to all death penalty cases in which a defendant or death-row prisoner alleges ineligibility for the death penalty because of intellectual disability. AB-2542, the California Racial Justice Act, applies to all criminal cases in which the trial court judgment is issued on or after January 1, 2021. AB-3070, the jury selection reform, takes effect for criminal trials beginning on January 1, 2022 and for civil trials beginning on January 1, 2026.
The bills now go to Governor Gavin Newsom for his signature or veto. On March 13, 2019, Governor Newsom imposed a moratorium on executions in California.
Revisions to California's Death Penalty Intellectual Disability Statute
The state legislature overwhelmingly approved AB-2512, which combats racism in assessing whether a capital defendant or death-row prisoner is intellectually disabled and therefore ineligible for the death penalty. It also brings the age requirement at which a person's intellectual and functional impairments first become apparent into line with prevailing medical definitions of intellectual disability. The state assembly approved the bill by a vote of 57-0 on June 15, 2020. The senate followed suit by a vote of 29-1 on August 28.
The bill makes two material changes in California law. First, it bars prosecution experts and judges from using racial, ethnic, or socioeconomic "adjustments" to inflate a person's IQ scores, potentially raising their scores so the person falls outside of the IQ-based requirement of "significantly subaverage intellectual functioning." Such adjustments can make people of color eligible for execution when whites with identical IQ test results are not.
Second, the bill requires that the intellectual and adaptive deficits associated with intellectual disability manifest themselves "before the end of the developmental period, as defined by clinical standards." This relaxes the language of California's current law, which requires that these deficits be present "by age 18." The new language would bring the California statute into line with the diagnostic criteria in the DSM-5, the latest edition of the American Psychiatric Association's Diagnostic and Statistical Manual of Mental Disorders.
California prosecutors opposed both changes, arguing that the prohibition against racial adjustments addressed an imaginary problem and that linking the age of onset to the developmental period rather than a fixed age created "a vague and prejudicial loophole." Retired homicide prosecutor Angela Backers, the co-chair of the California District Attorneys Association's capital litigation committee, disputed that prosecutors attempted to inflate the IQ scores of Black and Latinx defendants. "Where's the proof of that?" she said. "Where is the proof where prosecutors inflate the IQs of people of color?"
In 2014, the California Supreme Court accepted the testimony of a prosecution expert in In re Champion that "it is preferable to use ethnically corrected norms when scoring [psychological] tests" because "Blacks ordinarily perform more poorly than Whites on those tests." Four years later, in In re Lewis, the court again noted that the prosecution's expert had advocated racial and socioeconomic adjustment of IQ scores. Proponents of the bill also provided legislators with copies of a 2015 law review article by Santa Clara Professor of Law and Forensic Science Robert Sanger detailing the misuse of ethnic adjustments to IQ test scores in death penalty cases.
The bill's sponsor, Assemblyman Mark Stone (D-Scotts Valley), said, "All we're really doing is updating the state of the science used to determine intellectual disabilities and developmental disabilities to what is currently being used. … There are people who are sitting on death row who shouldn't be there and don't need to be there. That's what we're trying to rectify."
The California Racial Justice Act
The California Racial Justice Act prohibits the state from seeking or obtaining a conviction or imposing a sentence "on the basis of race, ethnicity, or national origin." The bill would require overturning a conviction or sentence for discriminatory conduct, including:
When the judge, a lawyer, a law enforcement officer, an expert witness, or a juror in the case "exhibited bias or animus towards the defendant because of the defendant's race, ethnicity, or national origin" or "used racially discriminatory language about the defendant's race, ethnicity, or national origin";
When "[r]ace, ethnicity, or national origin was a factor" in the prosecution's exercise of discretionary jury strikes;
When a defendant who is charged or convicted of a more serious offense than similarly situated defendants of other races, ethnicities, or national origins shows that county prosecutors "more frequently sought or obtained convictions for more serious offenses against people who share the defendant's race, ethnicity, or national origin";
When a defendant receives "[a] longer or more severe sentence … than was imposed on other similarly situated individuals convicted of the same offense," and individuals of his or her race, ethnicity, or national origin more frequently receive longer or more severe sentences than other defendants in the county where the sentence was imposed.
When a defendant receives "[a] longer or more severe sentence … than was imposed on other similarly situated individuals convicted of the same offense, and longer or more severe sentences were more frequently imposed" in the county based on the race, ethnicity, or national origin of the victim.
The California District Attorneys Association opposed the bill, asserting that its potentially broad application would bring the court system to a halt. The bill does not require the discrimination in a case to be purposeful and does not require the defendant to prove that the discrimination adversely affected the outcome of the case.
The bill's sponsor, former Santa Clara County deputy public defender Ash Kalra said the bill was necessary because the U.S. Supreme Court's 1987 decision in McCleskey v. Kemp rejecting statistical evidence as proof of discrimination in capital cases and requiring evidence of intentional discrimination in the defendant's case insulated racial disparities from judicial review. In an interview with San José Spotlight, Kaira said that, in many ways, "the unintentional systemic biases … are even more pervasive and damaging" than intentional bias in individual cases. "It's impossible to ignore the racial disparities that exists when you look at those that are prosecuted and those that are sent away to prison."
The Racial Justice Act passed the state assembly by a vote of 76-0 on June 8. It was amended in the Senate Appropriations Committee on August 20 to limit it to future cases. The full senate approved the amended bill by a vote of 26-10 on August 31, and the assembly concurred in the amendments by a vote of 49-16.

Discrimination in Jury Selection
The legislature also approved a major reform in jury selection practices, barring the use of discretionary strikes to remove a prospective juror whenever "there is a substantial likelihood that an objectively reasonable person would view race, ethnicity, gender, gender identity, sexual orientation, national origin, or religious affiliation, or perceived membership in any of those groups, as a factor" in the challenge to the juror.
A landmark study released by the Berkeley Law School Death Penalty Clinic in June 2020 found "pervasive" use of peremptory challenges by California prosecutors "to exclude African Americans and Latinx citizens from juries." The study, Whitewashing the Jury Box: How California Perpetuates the Discriminatory Exclusion of Black and Latinx Jurors, reported that over a 30-year period between 1989 and 2019, the California Supreme Court had reviewed 142 cases in which defendants had argued that the prosecution had unconstitutionally exercised its discretionary strikes to discriminatorily remove jurors of color but had found constitutional violations only three times. The authors described the state court's record in enforcing the constitutional prohibition against discrimination in jury selection as "abysmal."
The disenfranchisement of Black jurors was even more pronounced in capital cases, the researchers found because of the death-qualification process, which permits prosecutors to exclude jurors whose personal opposition to capital punishment would substantially impair their consideration of the death penalty. "African Americans' relatively higher opposition to the death penalty leads to their disproportionate removal from juries in capital cases," the authors said, creating another layer "of the jury selection process that contributes to the whitewashing of juries."
Sen. Scott Wiener (D-San Francisco), the bill's senate sponsor, described the bill as being "about ending what has been going on for many, many years in this country, specifically the exclusion of Black and brown communities from juries." Wiener said called the exclusion of jurors of color "a problem that … undermines confidence in the entire system."
The bill changes California law so that a party challenging an opponent's use of a discretionary strike no longer has to prove that opposing counsel intentionally struck the juror because of race, ethnicity, religion, or sex, and expanded the class of prospective jurors to be protected against discrimination. It also declares a wide range of reasons prosecutors have asserted for striking jurors of color to be presumptively invalid. These include:
Expressing a distrust of or having a negative experience with law enforcement or the criminal legal system.
Expressing a belief that law enforcement officers engage in racial profiling or that criminal laws have been enforced in a discriminatory manner.
Having a close relationship with people who have been stopped, arrested, or convicted of a crime.
A prospective juror's neighborhood.
Having a child outside of marriage.
Receiving state benefits.
Not being a native English speaker.
The ability to speak another language.
The juror's dress, attire, or personal appearance.
Employment in a job disproportionately held by members of the protected group.
Unemployment or underemployment.
The state prosecutors' association opposed the bill, arguing that the legislature should delay addressing the issue until a working group formed by California Supreme Court completes a study of jury selection and issues recommendations.
The bill passed the assembly on June 11 by a vote of 53-16. It was amended in a senate committee to delay its effective dates, failed in its initial senate floor vote on August 30, and then, after reconsideration, passed by a vote of 21-16 twenty minutes before midnight on August 31. Five minutes before the end of the legislative session, the assembly agreed to the senate amendments by a vote of 49-17, sending the bill to the governor for his consideration.
Sources
Joyce Cutler, Juror Challenges Gain Transparency Under Bill OK'd in California, Bloomberg Law, September 1, 2020; Taryn Luna, California law­mak­ers approve bills to address racism in crim­i­nal charges and jury selec­tion, Los Angeles Times, September 1, 2020; Phil Willon, California law­mak­ers vote to expand ban on death penal­ty for intel­lec­tu­al­ly dis­abled peo­ple, Los Angeles Times, August 28, 2020; Katie Lauer, San Jose legislator's Racial Justice Act pass­es Senate com­mit­tee, San José Spotlight, August 12, 2020; Los Angeles Times Editorial Board, Editorial: Attack racism in California's crim­i­nal pro­ceed­ings, Los Angeles Times, August 27, 2020.
Innocence
Mar 31, 2023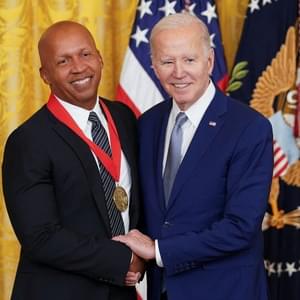 Bryan Stevenson Honored with the National Humanities Medal