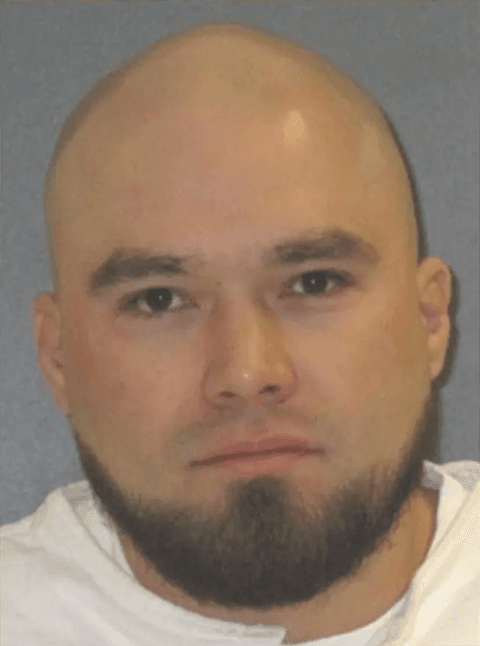 Texas death-row prisoner John Ramirez (pictured) is asking the United States Supreme Court to stay his September 8, 2021 execution, arguing that the state's refusal to allow his pastor to pray out loud with him and lay hands on him while he is being executed violates federal law and his First Amendment right to free exercise of religion.
In a petition for writ of certiorari and application for stay of execution filed in the high court September 7, counsel for Ramirez appealed to the Court to reverse a ruling by a divided panel of the U.S. Court of Appeals for the Fifth Circuit that would permit Texas to move forward with the execution. Ramirez's counsel argued that allowing his pastor to touch Ramirez at the time of his death — "when most Christians believe they will either ascend to heaven or descend to hell … [and] religious instruction and practice is most needed" — was central to his practice of Christianity. "It's part of my faith — there's so much about the power of touch," Ramirez told the Marshall Project. "You bless someone at the time of their most spiritual need."
The circuit panel decision, issued at 12:59 a.m. on the September 6 Labor Day holiday, unanimously rejected Ramirez's claim that the First Amendment's prohibition against government interference with the free exercise of religion required Texas to allow his pastor to physically touch him during the execution. The panel split 2-1 on whether the state's restrictions on the pastor's actions violated the federal Religious Land Use and Institutionalized Persons Act ("RLUIPA").
In his dissent from the circuit court's opinion, Judge James Dennis wrote, "What purpose is there for allowing a spiritual advisor, like a pastor, to be present in the execution chamber if that pastor is prohibited from attending to the spiritual needs of the condemned during the final moments of his life, through audible prayer, physical touch, or otherwise? At the end of life, what does a pastor do but minister to and comfort his parishioner?"
Texas's Vacillating Policies on the Presence of Spiritual Advisors in the Execution Chamber
Ramirez's challenge to the Texas Department of Criminal Justice's restrictions is the latest in more than two years of litigation over state policies that prisoners say have denied them access to the comfort of their own spiritual adviser in the execution chamber.
On March 28, 2019, the U.S. Supreme Court granted a last-minute stay to a Buddhist death-row prisoner, Patrick Murphy, to permit him to litigate a claim of religious discrimination based on TDCJ policy that allowed Muslim and Christian prisoners to have a spiritual advisor present in the execution chamber but did not grant similar access for prisoners of other faiths. The Court wrote that Texas "may not carry out Murphy's execution … unless the State permits Murphy's Buddhist spiritual advisor or another Buddhist reverend of the State's choosing to accompany Murphy in the execution chamber during the execution."
Texas responded by amending its protocol to exclude all religious advisers from the execution chamber and rescheduling Murphy's execution for November 2019. Its revised policy permitted chaplains employed by TDCJ, but not other religious advisers, to remain with prisoners until they entered the execution chamber.
A federal district court again stayed Murphy's execution, saying that Murphy's concerns about religious discrimination in Texas's pre-execution procedures were "as compelling as those in [his] original complaint." The Fifth Circuit upheld the stay and Texas did not appeal that ruling.

Then, in June 2020, Ruben Gutierrez asked TDCJ to provide him a Christian chaplain in the execution chamber, arguing that it was "a reasonable accommodation" necessary to permit him to exercise his religious beliefs. Texas refused, and Gutierrez sought a stay of execution arguing that denying him access to a religious adviser in the execution chamber violated the Free Exercise and Establishment Clauses of the First Amendment and substantially burdened the exercise of his religious beliefs protected under the RLUIPA. The U.S. Supreme Court stayed Gutierrez's execution one hour before he was scheduled to die, directing the district court to conduct an evidentiary hearing on Gutierrez's claims.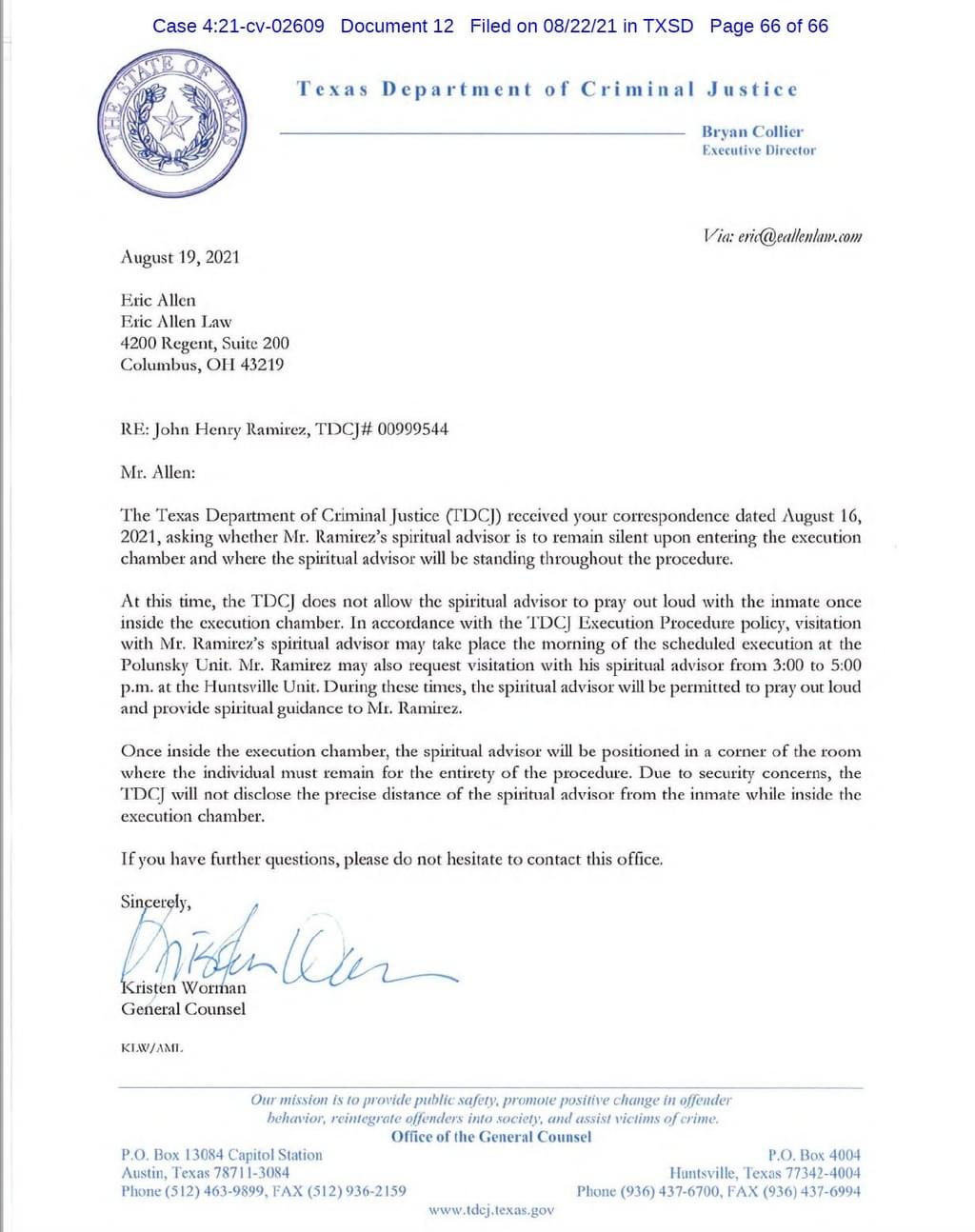 Texas again responded by amending its execution protocol on April 21, 2021, this time permitting a condemned prisoner to be accompanied in the execution chamber by a spiritual adviser of his or her own choosing. However, when Ramirez requested that his pastor be permitted to pray out loud and lay hands on him during the execution process, TDCJ refused. Ramirez's lawyer, Seth Kretzer said under the TDCJ restrictions, Ramirez's pastor "will not be allowed to speak in any way. He cannot pray aloud. He cannot sing a prayer. He cannot do anything in this room except basically stand in a corner and breathe."

Ramirez's Religious Exercise Claim
Ramirez's pastor Dana Moore began visiting Ramirez on the state's death row in 2016, and the men have been in close contact for the last five years. "The power of human touch is more than just physical," Moore has said about Ramirez's case. "It's the way God created us."
"When I pray with people, I put a hand on them. When I go to the hospital, I hold the person's hand. It's what we do. It's how we do things," Moore told Christianity Today. "And that's what John wants me to be able to do. To have me touch him. To have that support. To have that type of blessing."
Ramirez's petition in the U.S. Supreme Court argues that "the State's decision to allow Ramirez's pastor to enter the execution chamber, but forbidding the pastor from laying his hands on his parishioner as he dies … [and] forbidding the pastor from singing prayers, saying prayers or scripture, or whispering prayers or scripture, substantially burden the exercise of his religion" in violation of the Free Exercise Clause and Religious Land Use and Institutionalized Persons Act.
Concurring in the panel decision, Judge Patrick E. Higginbotham wrote: "While lethal injection may seem straightforward, the actual administration of the drugs and pronouncement of death is both delicate and fraught with difficulties as evidenced by the responses of regulatory bodies and the experience of this Court with mishaps in execution by lethal injection. The Texas Execution Procedure demonstrates the logistical complexities involved …. [T]he complexities attending the administration of drugs in the execution procedure and its failures expose the risks of non-medical hands on the body of a person undergoing the procedure."
Chief Judge Priscilla R. Owen also concurred, writing that "Ramirez has not pointed to any jurisdiction in which spiritual advisors are permitted to have physical contact with a person while he or she is executed, or any jurisdiction that permits a spiritual adviser, while in the death chamber during the actual execution process, to talk to the prisoner or otherwise vocalize."
In dissent, Judge Dennis wrote that Ramirez's claim under the RLUIPA "implicates vitally important interests, and, at this stage of the litigation, he has made a strong showing that he is likely to succeed on the merits." Dennis said that "because the current policy prohibits Ramirez from engaging in sincerely-held religious practices, it also imposes a substantial burden on his religious exercise." Under the RLUIPA, Dennis wrote, that fact requires Texas to show that its limitations on religious exercise are the "least restrictive means" of advancing a "compelling government interest." At the current stage of the litigation, Dennis said, "[t]he State has not shown why its policy of prohibiting even a brief audible prayer and any physical touching is the least restrictive means of achieving its compelling interest [in security] in this specific case."
Ramirez told the New York Times that allowing Moore to touch him "would just be comforting" and questioned why the court would refuse his request. "What will happen? I'll have a true spiritual moment at the point of death and you don't want me to have that?" he told the outlet. "You want to keep that from me, too?"
Sources
Ruth Graham, On Death Row in Texas, a Last Request: A Prayer and ​'Human Contact', New York Times, August 30, 2021; Elura Nanos, Texas Inmate Wants Baptist Pastor to ​'Lay Hands Upon Him' at Moment of Execution. The Fight May End Up at SCOTUS, Law & Crime, August 31, 2021; Brant Bingamon, Death Watch: Laying on Hands, Praying Out Loud, Austin Chronicle, September 3, 2021; Danielle Haynes, Appeals court denies stay for Texas death row pris­on­er who wants pas­tor's touch, UPI, September 6, 2021; Keri Blakinger and Maurice Chammah, From Last Meals to Last Words, What Can Death Row Prisoners Request Before They Die?, The Marshall Project, September 7, 2021.
Read the order of the U.S. Court of Appeals for the Fifth Circuit deny­ing a stay of exe­cu­tion to John Ramirez. Read Ramirez's Petition for Writ of Certiorari and Application for Stay of Execution in the U.S. Supreme Court.
Victims' Families
Jan 26, 2023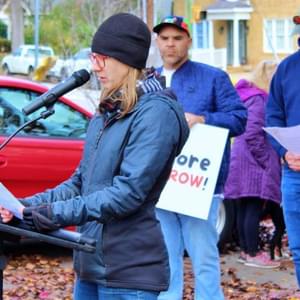 Family Members of Murder Victims Call on North Carolina, Nevada to Commute States' Death Rows