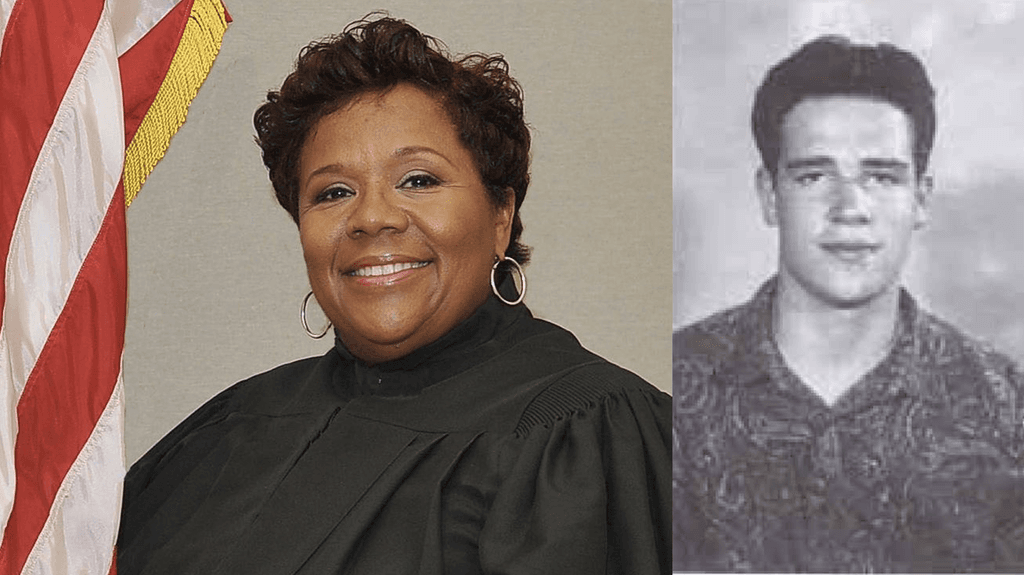 A Dallas County judge has recommended that the conviction and death sentence of a Jewish death-row prisoner be overturned because his trial was poisoned by the virulent anti-Semitic bigotry of the Texas judge who presided over his case.
In a scathing 42-page set of fact findings issued on December 13, 2022, Judge Lela Lawrence May (pictured, left) recommended that the Texas Court of Criminal Appeals (TCCA) grant a new trial to Randy Halprin (pictured, right), finding that former Dallas County Judge Vickers Cunningham "harbored actual, subjective bias" against Halprin at the time of his trial because Halprin is Jewish. May credited the testimony of numerous witnesses that Cunningham subscribed to a White Christian Nationalist ideology, held long-standing bigoted views against Blacks, Hispanics, gays, Catholics, and Jews, and "planned to ensure convictions and death sentences for [Halprin and his] co-defendants in order to advance his personal interests" in becoming Dallas District Attorney.
Halprin is one of the so-called "Texas 7" who escaped from a maximum-security Texas prison in December 2000 and subsequently robbed a sporting goods store. Dallas police officer Aubrey Hawkins was killed responding to the robbery. While several of the escapees fired shots, Halprin has consistently maintained that he opposed bringing guns to the robbery, did not carry a gun, and did not fire any shots. He testified at trial, "before the robbery, I even told [the others], I'm not going to go in and carry a gun, and there was a little argument. … And so I told them I wasn't going to pull a gun and they said, fine, just gather clothes, grab a shopping cart, and gather clothes."
Halprin was sentenced to death under Texas' controversial "law of parties," which allows defendants to be convicted and punished based upon the actions and intent of others, if the defendant played even a small role in a crime that resulted in a person's death. Four of the "Texas 7" have been executed, one committed suicide, and a sixth, Patrick Murphy, who remained in a car in the parking lot and did not participate in the robbery, remains on death row after the Texas Board of Pardons denied his application for clemency.
While Halprin's appeal from the denial of his initial habeas corpus challenge to his conviction and death sentence was pending in federal court, evidence became available that for the first time publicly documented Judge Cunningham's bigotry. The revelations came to light in 2018 when Cunningham was running for Dallas County Commissioner, following an earlier failed attempt to become Dallas District Attorney. During the race for commissioner, Cunningham's brother Bill publicly disclosed that Vickers Cunningham had established a living trust for his children, conditioned upon their marrying a white Christian of the opposite sex. His brother also asserted that Cunningham was a long-time bigot who had frequently used the n-word to describe Black people, often referring to cases involving Black defendants as "TND" or "Typical N****r Deals."
After further investigation, Halprin's lawyers uncovered evidence from Cunningham's relatives, court employees, and political campaign workers that they also had heard him talk about "GD Jews," "filthy Jews," and "f***ing Jews." The investigation also revealed that Judge Cunningham — who presided over the trials of the six living members of the Texas Seven — had referred to the men with various racial, homophobic, and anti-Semitic slurs, describing them as "the Mexican, the queer, and the Jew" and vowing to "get them all the death penalty." He also specifically referred to Mr. Halprin as "the k***" after the trial. Three of the Texas Seven who were tried in front of Cunningham and subsequently were executed were Latino.
With this new evidence, Halprin filed a new federal habeas petition in May 2019 seeking to overturn his conviction and death sentence. Dallas prosecutors responded in June 2019 by seeking a warrant for his execution, which Judge May issued in July. Halprin then filed his judicial bias claim in state court and sought a stay of execution to allow him to pursue that claim. On October 4, 2019 — six days before he was scheduled to die — the Texas Court of Criminal Appeals granted a stay and returned the case to the Dallas court to resolve his claim.
On remand, prosecutors agreed to submit the case to the court based on witness affidavits, after which Judge Mays found that "Judge Vickers Cunningham possessed anti-Semitic prejudice against Halprin which violated Halprin's constitutional right to a trial in a fair tribunal, equal protection, and free exercise of religion." The "only remedy" for Halprin, Mays wrote, is "a new fair trial." However, the Texas Court of Criminal Appeals reversed that ruling and returned the case to the trial court for an evidentiary hearing, saying that live testimony was necessary before the court could conclude that Cunningham was biased.
At that hearing, Halprin presented evidence spanning decades of Cunningham's repeated use of bigoted racial, religious, ethnic, and homophobic slurs. Judge Mays found that credible testimony had established that Cunningham exhibited a pattern of anti-Semitism that "was fully formed by the time he was old enough to drive," and that he "took pleasure in disparaging Jews and abusing people of color throughout his life." She also credited testimony that Cunningham continued to refer to Halprin and others of the Texas Seven with slurs during the course of his unsuccessful campaign for Dallas District Attorney after the trials and found no credible innocuous reason to explain Cunningham's repeated reference to Halprin as "the Jew," "Jew Halprin," and "Randy the Jew."
Mays concluded that Cunningham had "viewed the Texas 7 trial as a means of advancing his political career and agenda which included asserting White supremacy over Blacks and Latinos in Dallas County." Mays recommended that the TCCA, which retained jurisdiction over the case, vacate Halprin's conviction and sentence, finding that Cunningham's bias violated Halprin's rights to due process, equal protection of the law, and free exercise of religion.
Human Rights
May 24, 2023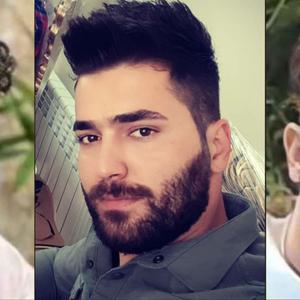 Iran Continues Aggressive Use of Death Penalty Despite International Condemnation