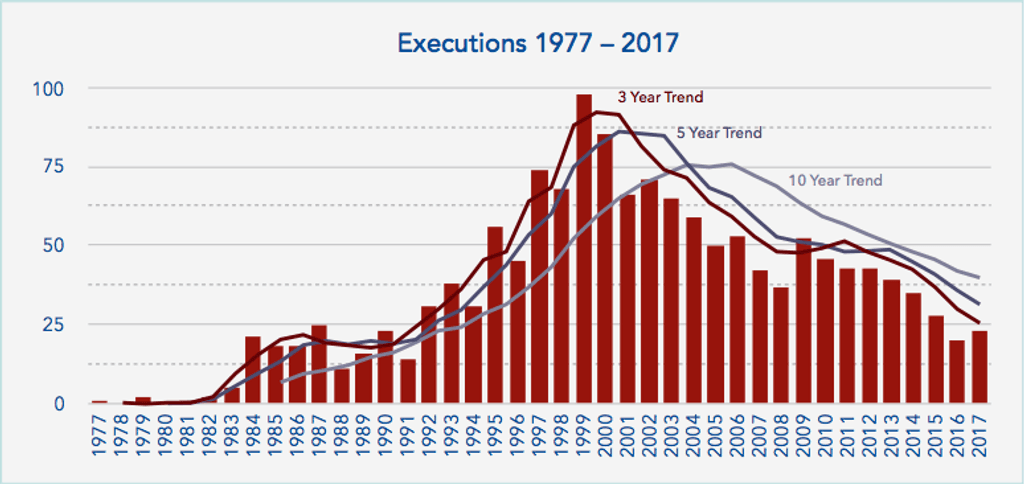 Executions and new death sentences remained near historic lows in 2017, and public support for the death penalty polled at its lowest level in 45 years, according to DPIC's annual report, "The Death Penalty in 2017: Year End Report," released December 14. Both the 23 executions and the 39 projected new death sentences in 2017 were the second lowest totals in more than a quarter-century. Four more people were exonerated from death row in 2017, bringing the total to 160 death-row exonerations since 1973. For the 17th consecutive year, the number of prisoners on the nation's death rows fell, as the combination of exonerations, non-capital resentencings, and deaths by natural causes again outpaced new death sentences imposed. The 3-, 5-, and 10-year periods ending in 2017 had the lowest numbers of death sentences of any corresponding periods since 1976, continuing the nation's long-term decline in the use of the death penalty. "Perhaps more than any place else, the changes in Harris County, Texas are symbolic of the long-term change in capital punishment in the United States," said Robert Dunham, DPIC's Executive Director. "For the first time since 1974, the county that has carried out more executions than any other did not execute any prisoner or sentence any defendant to death." Public support for the death penalty dropped to 55%, according to an October 2017 national Gallup Poll, the lowest since March 1972. Support for the death penalty fell five percentage points nationally and 10 percentage points among Republicans since Gallup's October 2016 poll. Of the 81 scheduled execution dates in 2017, 58 (71.6%) were never carried out, either because of court ordered stays, gubernatorial reprieves or commutations, or rescheduling. The death penalty remains geographically isolated, with two states—Texas and Arkansas—accounting for nearly half (48%) of all executions in 2017 and another two states—Alabama and Florida—accounting for an additional quarter. More than 30% of the new death sentences nationwide came from just three counties—Riverside, California; Clark, Nevada; and Maricopa, Arizona. Indeed, the 27 new death sentences imposed in the other 3,140 U.S. counties and county equivalents, were fewer than even last year's historic low. The report found that an alarming 90% of the 23 prisoners executed in 2017 presented significant evidence of mental illness, intellectual disability, brain damage, severe trauma, and/or innocence. Four prisoners were executed despite substantial concerns about their guilt. (Click image to enlarge.)
The report also includes a discussion of executions this year that involved prisoners who were not afforded adequate judicial review, as well as a brief summary of the four prisoners who received commutations to life imprisonment.
("The Death Penalty in 2017: Year End Report," DPIC, December 14, 2017). See other DPIC Reports.
Murder Rates
Jun 09, 2023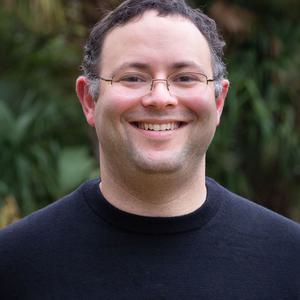 New
AH

Datalytics Data Shows Sharp Decline in Murder Rates in

2023
United States Supreme Court
Jun 08, 2023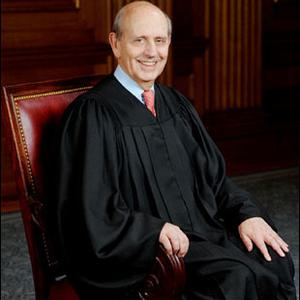 Former Supreme Court Justice Stephen Breyer Expresses Continued Frustration with the Fair Administration of the Death Penalty