The Death Penalty Information Center is pleased to announce that Robin M. Maher has joined the organization as Executive Director, effective May 15, 2023. Most recently, Ms. Maher was Senior Counsel in the U.S. Department of Justice's Office of Access to Justice. Ms. Maher previously worked in the federal defender system and at the Administrative Office of the U.S. Courts, and has more than twenty years' experience training lawyers and judges in the United States and around the world. She was Director of the American Bar Association (ABA) Death Penalty Representation Project for thirteen years, and since 2010 has been a Professorial Lecturer in Law at the George Washington University Law School.
DPIC's Board of Directors expressed its gratitude to outgoing Executive Director Robert Dunham, and former Executive Director Richard Dieter, who returned in an interim capacity in January. "Under the guidance of Robert Dunham and Richard Dieter, DPIC has developed an unparalleled reputation for accurate information and insightful analysis on the death penalty. We thank them both for their many years of service to DPIC," said Board President George Kendall. "We look forward to seeing DPIC continue to grow and expand its resources under Robin Maher's leadership."
Sources
Read DPIC's Press Release wel­com­ing Robin M. Maher as Executive Director.
Recent Legislative Activity
Jun 02, 2023
Conservative Commentator Warns of Dangers of Non-Unanimous Death Sentences
International
Jun 01, 2023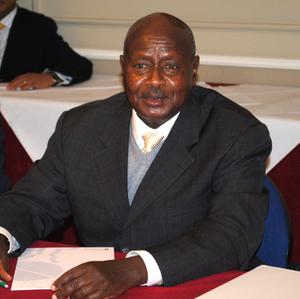 Uganda's Controversial ​
"

Anti-Homosexuality Act" Includes Possibility of Death Sentence