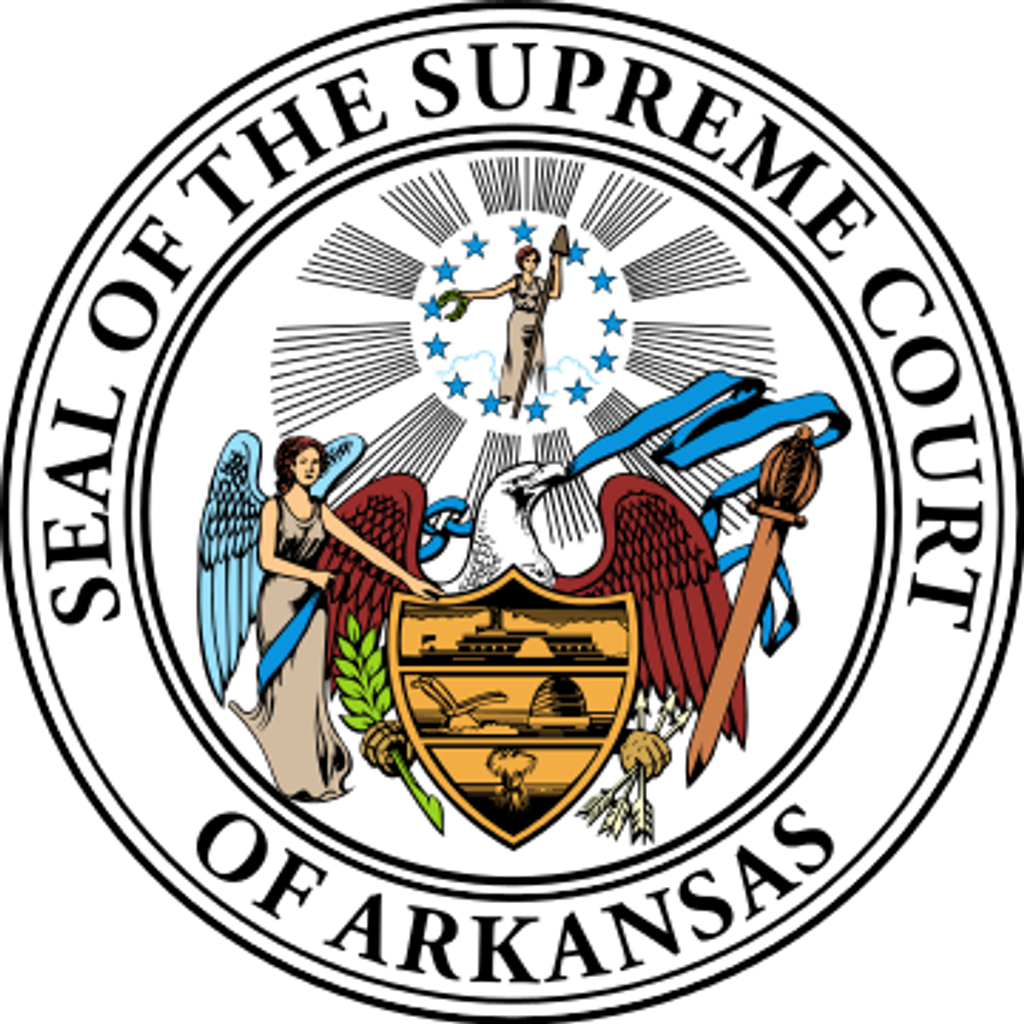 An Arkansas ethics board has filed disciplinary charges against six members of the Arkansas Supreme Court alleging that they violated the canons of judicial ethics in removing a trial judge from all death-penalty cases as a result of the judge's participation in an anti-death-penalty vigil.
On September 20, 2018, the Arkansas Judicial Discipline and Disability Commission announced that it had filed formal disciplinary charges against state Supreme Court Chief Justice John Dan Kemp and Justices Robin Wynne, Courtney Goodson, Jo Hart, Karen Baker, and Rhonda Wood, after an investigatory panel of the commission found probable cause that the Justices had "acted arbitrarily and capriciously" in removing Pulaski County Circuit Judge Wendell Griffen from drug distributor McKesson Medical-Surgical, Inc.'s case against Arkansas for alleged misconduct in obtaining execution drugs and from all pending cases involving the death penalty or the state's execution protocol. The panel found that the justices had given Judge Griffen no meaningful opportunity to respond to a motion filed by the state attorney general's office that sought to remove him from the McKesson lawsuit.
Prosecutors had complained that Griffen, who is also a Baptist minister, had committed misconduct by strapping himself to a mock gurney in front of the Governor's mansion as part of an April 14, 2017 Good Friday anti-death-penalty vigil and protest. After the close of business that day, the attorney general's office notified the state supreme court—but not Judge Griffen—that it intended to seek his disqualification from presiding over the McKesson case. On Saturday, April 15, the court set a 3:00 p.m. deadline that day to respond to the attorney general's petition, but failed to notify Judge Griffen of its order. That same evening, the supreme court clerk's office sent an email to Griffen's chambers finally notifying him of the proceedings and giving him until 9:00 a.m. Monday, April 17 to respond.
The panel wrote: "It cannot be reasonably assumed that Judge Griffen would receive the email at his chambers address on a weekend" and that he "could not have reasonably been expected to have effectuated a meaningful response to the state's petition to remove him from the McKesson case." Even more seriously, the panel found that Griffen "was never given notice of, and the opportunity to be heard on, the Supreme Court's ultimate action—[his removal] from all death penalty and execution protocol cases pending and in the future."
None of the parties to the McKesson litigation "had even raised or argued the issue of Judge Griffen's blanket disqualification," the panel said, only disqualification from the McKesson case. Nonetheless, the panel wrote, the justices went beyond the requested remedy and "acted sua sponte to remove judicial duties from Judge Griffen which he would otherwise have been legally obligated to discharge regarding other death penalty and execution protocol cases."
The panel concluded, "where disciplinary action is taken against another judge without sufficient notice to that judge and goes beyond the relief requested by any party, we believe that such arbitrary and capricious conduct could form the basis for disciplinary action by the Commission of the judge or judges ordering the action taken against another judge." The ethics panel did not find probable cause to believe that the justices had any improper communications with the attorney general's office in removing Griffen from the death-penalty cases and dismissed those allegations against the justices.
The panel's action does not mean that Judge Griffen has been cleared of misconduct charges filed against him arising out of his death-penalty protest. A disciplinary hearing in his case is now scheduled for March 22, 2019.
Sources
Stephanie Francis Ward, 6 of 7 Arkansas Supreme Court jus­tices charged over case of judge who protest­ed death penal­ty, ABA Journal, September 21, 2018; Max Brantley, Six Supreme Court jus­tices found to have vio­lat­ed ethics code, Arkansas Times, September 20, 2018; Bob Allen, Panel says Arkansas Supreme Court jus­tices vio­lat­ed ethics by remov­ing pastor/​judge from death penal­ty cas­es, Baptist News, September 21, 2018; John Moritz, Hearing for Arkansas judge who protest­ed death penal­ty put off until ​'19, Arkansas Democrat-Gazette, September 22, 2018.
Read the Statement of Allegations and Finding of Probable Cause. See Arkansas.
Arkansas
Apr 27, 2022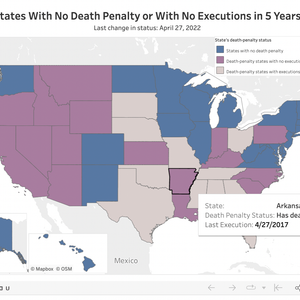 Arkansas Marks Five Years Since End of
2017

Execution Spree
Arkansas
May 11, 2021
Forensic Testing Casts New Doubt on Guilt of Ledell Lee, Executed in Arkansas in
2017