Oklahoma will not seek to carry out any executions while litigation continues in federal court on the state's lethal-injection protocol, a U.S. federal district court judge has announced.
At a May 5, 2020 hearing on the Oklahoma death-row prisoners' execution lawsuit, Judge Stephen Friot (pictured) of the U.S. District Court for the Western District of Oklahoma ordered state officials to disclose details of plans to train corrections officers to carry out executions, setting a June 5 deadline to do so. Lawyers representing the prisoners had criticized the new protocol as "risky and incomplete," citing the complete absence of detail on how the state will train execution staff.
Judge Friot also set a briefing schedule for the parties once Oklahoma provides its training plan. The court gave the prisoners one month — until July 6 — to amend their complaint and directed that Oklahoma respond to the prisoners' amendments within 21 days of their filing. Defense lawyers called the scheduling order a "reasonable timeframe" to brief the issues. "Today's order establishes that Oklahoma officials must disclose key details about execution personnel training," Dale Baich, one of the lawyers representing the Oklahoma death-row prisoners, said. "There is nothing more essential to minimizing a risk of another mishap in Oklahoma's executions than to ensure the individuals carrying out the execution are thoroughly trained. … It is no secret that inadequate training is the significant factor as to why there were problems in Oklahoma's past executions."
Oklahoma's February 13 announcement that it had adopted a new execution protocol raised questions about when the state could resume executions, because an earlier agreement required the state to wait 150 days after releasing a protocol before setting new execution dates. The prisoners argued that the protocol did not comply with the agreement and therefore did not start the 150-day clock. Judge Friot revealed at the hearing that Oklahoma Attorney General Mike Hunter had promised not to schedule any executions until the court case concludes.
In February, Hunter announced that the state had found a "reliable source" of execution drugs and would resume executions by lethal injection, rather than shifting to nitrogen hypoxia. He filed a revised execution protocol with the court, saying it had made changes in the old protocol to "simply add more checks and balances, more safeguards to the system, to ensure that what has happened in the past won't happen again." Oklahoma botched the execution of Clayton Lockett in 2014, used the wrong drug in the execution of Charles Warner in January 2015, and halted the September 2015 execution of Richard Glossip at the last minute after again obtaining the incorrect drug. It has not conducted an execution since.
Under the new protocol, Oklahoma plans to use the same controversial three-drug lethal-injection protocol that was implicated in the 2014 and 2015 botched executions: midazolam (a sedative), vecuronium bromide (a paralytic), and potassium chloride, which stops the prisoner's heart. The prisoners challenged that new protocol, saying its provisions on training amounted to a meaningless promise that, at some unspecified time in the future, the Department of Corrections "will establish protocols and training to enable staff to function in a safe, effective and professional manner before, during and after an execution."
An Oklahoma grand jury and an independent Death Penalty Review Commission "both identified significant flaws in the department's previous training program," Baich said. "[U]ntil the state develops and releases details about the new training protocols, the court cannot evaluate, and the public cannot have confidence in, the department's readiness to conduct constitutional executions."
Sources
Nolan Clay, Executions in Oklahoma to remain on hold, The Oklahoman, May 6, 2020; Dylan Goforth, Death penal­ty train­ing pro­to­col at heart of cur­rent exe­cu­tion delay, The Frontier, May 6, 2020; Darla Sheldon, Lawyer for death row inmates calls June and July ​"rea­son­able time­frame" for key issues in Oklahoma lethal injec­tion case, City Sentinel, May 5, 2020; Matt Trotter, Judge Orders Oklahoma to Give Death Row Inmates Its Execution Training Plans, Public Radio Tulsa, May 5, 2020; Quinton Chandler, Oklahoma Death Row Prisoners Claim State Rules On Executions Are Incomplete, KOSU, May 4, 2020; Darla Sheldon, Court to hold hear­ing on Oklahoma's ​"risky and incom­plete" lethal injec­tion pro­to­col used in pre­vi­ous botched exe­cu­tions, City Sentinel, April 29, 2020.
Read the fed­er­al dis­trict court's sched­ul­ing order and the state­ment by coun­sel for the pris­on­ers.
Human Rights
May 19, 2023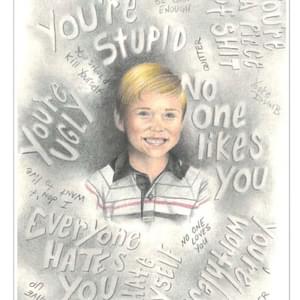 Missouri Clemency Petition Highlights Prisoner's Extraordinary Artwork