The fallout following Tennessee's aborted attempt to execute Oscar Smith on April 21, 2022 continues to grow, as state prosecutors disclosed that their pleadings had misrepresented facts in a federal lethal injection lawsuit and public records revealed that at least two members of the execution team knew the day before Smith was to be executed that the drugs purchased to put Smith to death had not been properly tested.
Redacted records obtained by several media outlets on May 13, 2022 in response to public records requests document that at least two members of Tennessee's execution team knew on April 20, 2022 that the state had failed to test the execution drugs for bacterial toxins, in violation of the requirements of its execution protocol. That failure led Tennessee Governor Bill Lee (pictured) to issue a last-minute reprieve halting Smith's execution "[d]ue to an oversight in preparation for lethal injection." Smith had already eaten his last meal and was receiving communion when he learned a half hour before he was scheduled to die that his execution would not go forward.
In a news release on May 2, 2022, Lee subsequently announced that he was appointing former U.S. Attorney Ed Stanton to "conduct an independent review" of the circumstances that led the failure to test the execution drugs for bacterial endotoxins, the clarity of the execution manual, and execution staffing issues. Lee put all executions in the state on hold "through the end of 2022 in order to allow for the review and corrective action to be put in place." Four days later, state prosecutors told U.S. District Court Judge William L. Campbell, Jr., who is presiding over a lawsuit challenging Tennessee's lethal-injection protocol, "that they have learned there may be factual inaccuracies or misstatements in some of [the state's] filings." The lawyers promised to "correct any inaccuracies and misstatements once the truth has been ascertained."
Saying that it is "clearly contemplated that the independent investigation will result in changes to the ways in which [the state] conducts lethal injection procedures, the ways in which those procedures are staffed, and the personnel responsible for implementing those procedures," prosecutors asked the court to pause all proceedings in the case "until the investigation is complete." The court granted the motion on May 10, 2022.
On the evening of April 20, Smith's lawyers sent a routine request to the Department of Corrections asking for the results of the tests that the state is required to conduct to ensure the efficacy and sterility of the execution drugs. About half an hour later, around 8 pm, one execution team member texted another, asking, "Can you send me the lab reports on the Midazolam and KCL?" Midazolam is a sedative used as the first drug in the execution. KCL is an abbreviation for potassium chloride, the third execution drug, which stops the prisoner's heart. "No endotoxin test," a second team member responded. "Is the endotoxin requested? Sorry, I didn't have it tested," they added. The next day, the morning of the execution, the original texter asked, "Could they do an endotoxin test this morning/today?" The response: "Honestly doubt it." The state redacted all names, phone numbers, and other identifying information from the records before releasing them, so it is unknown precisely who sent the messages.
Kelley Henry, an assistant federal defender who is representing Smith, said in a statement, "The failure to ensure that the lethal injection chemicals were produced in accordance with [legally required] standards is disturbing. Compounded high risk sterile injectables such as those used in the Tennessee lethal injection protocol are extremely risky. The records … suggest that at least some members of the lethal injection team were preparing to move forward with Mr. Smith's execution even after discovering this breach in the protocol. The Governor's decision to halt the execution and seek an independent review is wise. It is past time to end the secrecy that shrouds the lethal injection process in Tennessee. Without transparency, there can be no accountability."
In a May 10 interview with Nashville's News Channel 5, David Raybin, an attorney who participated in drafting Tennessee's death penalty statute, criticized the vagueness of the state prosecutors' notice of inaccuracies. Noting that it is unusual to tell a court that an earlier filing is inaccurate without also providing a correction, he speculated, "They haven't figured out what the problems are, and they haven't figured out how to correct them. I suggest there's something profoundly wrong here, but we don't know what it is." He added, "This should not be hidden and kept under wraps, this does not give me confidence in the system. This is not a security issue, I think this is an embarrassment issue."
Sources
Mariah Timms, Melissa Brown, Josh Keefe, Records raise new ques­tions about Tennessee's plan to exe­cute Oscar Franklin Smith, Nashville Tennessean, May 13, 2022; Kimberly Kruesi, Records: 2 peo­ple in Tennessee exe­cu­tion knew drugs hadn't been test­ed, Associated Press, May 13, 2022; Jason Lamb, New doc­u­ments shed light on delayed Oscar Smith exe­cu­tion, News Channel 5, WTVF, Nashville, May 13, 2022; Jason Lamb, State says death penal­ty law­suit may con­tain ​'fac­tu­al inac­cu­ra­cies', News Channel 5, WTVF, Nashville, May 10, 2022.
Human Rights
May 19, 2023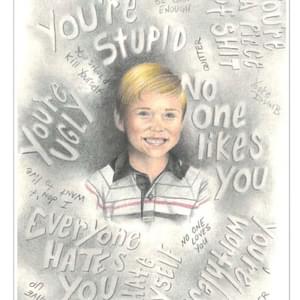 Missouri Clemency Petition Highlights Prisoner's Extraordinary Artwork