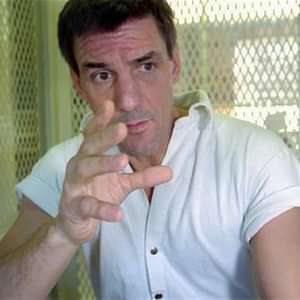 A federal district court in Texas has heard evidence on, and now must decide, whether a severely mentally ill man is competent to be executed. On October 24, 2022, the U.S. District Court for the Western District of Texas began presiding over the competency hearing of Scott Panetti (pictured), whose case established the constitutional standard for competency to be executed, to determine whether he has a rational understanding of his death sentence and the reason for it or is so mentally ill that he has become mentally incompetent.
Despite a history of mental health hospitalizations, continuing bizarre behavior, and evidence that he had stopped taking his antipsychotic medication, a Texas trial court permitted Scott Panetti to represent himself in his capital trial for the murder of his in-laws in 1995. In a trial his lawyers have described as "a mockery of the criminal justice system," Panetti appeared before the court wearing a purple cowboy suit, made bizarre statements that frightened the jurors, and attempted to subpoena Jesus Christ, the pope, and John F. Kennedy. The jury sentenced him to death.
Psychiatrists have diagnosed Panetti with chronic schizophrenia and schizoaffective disorder, and continuously documented his delusions, paranoia, hallucinations, and disordered thinking in his medical records over a span of 40 years. Greg Wiercioch, one of the lawyers representing him in the competency proceedings, said Panetti believes that he's "engaged in spiritual warfare with Satan," and that his execution is a conspiracy to stop his evangelism and to conceal evidence of a pedophilia ring in Fredericksburg, Texas. He believes he killed his in-laws when an evil spirit named Sarge Ironhorse took over his body. "His mental illness is almost like a prism that's distorting and bending reality," Wiercioch said.
In 2004, Texas issued a death warrant seeking to execute Panetti. His counsel moved to halt the execution on grounds of mental incompetency. After failing to transcribe court proceedings and denying Panetti's counsel the assistance of a mental health expert, the trial court appointed its own experts to evaluate Panetti and denied his incompetency claim without a hearing. The Texas federal courts stayed Panetti's execution, granted funding for defense mental health experts, and conducted an evidentiary hearing. It then rejected Panetti's competency claim, applying the standard announced by the U.S. Court of Appeals for the Fifth Circuit that "require[d] the petitioner know no more than the fact of his impending execution and the factual predicate for the execution." The Fifth Circuit affirmed, holding that "a petitioner's delusional beliefs — even those which may result in a fundamental failure to appreciate the connection between the petitioner's crime and his execution — do not bear on the question of whether the petitioner 'knows the reason for his execution.'"
In a landmark ruling in Panetti v. Quarterman in 2007, the U.S. Supreme Court reversed, holdng that the state court competency proceedings had violated Panetti's right to due process and that the federal courts had applied the wrong test for competency. "A prisoner's awareness of the State's rationale for an execution is not the same as a rational understanding of it," Justice Anthony Kennedy wrote for a 5-4 Court majority. The Court returned the case to the lower federal courts to determine whether the delusions from Panetti's psychotic disorder "so impair[ed his] concept of reality that he cannot reach a rational understanding of the reason for the execution."
On remand, the district court again denied Panetti's competency claim, and the U.S. Supreme Court declined to review that ruling, allowing his execution to go forward. In 2014, Texas scheduled a new execution date, but the Fifth Circuit issued a stay and ordered a full hearing on Panetti's competency. In his opening statement to the district court during the October 24 proceedings, Wiercioch noted, "It is unprecedented to be litigating on an execution competency claim for 20 years now."
Assistant Attorney General Jay Clendenin challenged Panetti's claim, arguing that his inconsistent statements demonstrate awareness of his actions that lead to the Alvarados' deaths and that he understands the purpose of his execution. Panetti's experts countered that the prosecutor was inaccurately attempting to apply rational thought processes to explain Panetti's irrational mind. Mark Cunningham, a clinical and forensic psychologist told the state's lawyers, "You're imposing logic and linearity on Mr. Panetti … [H]is mind is not attempting to line up and make things consistent." Wiercioch told the court that mental illness is more nuanced than the prosecution had suggested. "The Supreme Court recognized that mental illness is not binary, such that a person is entirely healthy, or so insane that he or she can do nothing. It exists on a continuum, like physical illness," he said.
In an October 22, 2022 op-ed in the Austin American-Statesman, legal expert Brian D. Shannon suggested that Panetti's case is illustrative of the barriers to obtaining relief for mentally ill prisoners. "Surely, we have evolved enough in our understanding of serious mental illness to know that taking the life of this very sick man would cross a moral line and serve no legitimate purpose," he wrote. Yet the "rational understanding" standard of competency pronounced in Panetti's own case has rarely been enforced. An August 2022 study of federal appellate cases involving Panetti claims called the standard "an illusion, little more than a paper victory for defendants with serious mental illness." In the fifteen years since the decision, a federal circuit court has found a Panetti violation only once.
Sources
Mia Armstrong-López, The Problem With How Courts Decide Whether Someone Can Be Executed, Slate, October 24, 2022; Jolie McCullough, Texas tries again to prove that Scott Panetti is just sane enough to be exe­cut­ed, Texas Tribune, October 28, 2022; Brian D. Shannon, Opinion: Executing Scott Panetti would be an appalling injus­tice, Austin American-Statesman, October 22, 2022; Michael L. Perlin, Talia Roitberg Harmon, and Haleigh Kubiniec, ​'The World of Illusion Is at My Door': Why Panetti v. Quarterman Is a Legal Mirage, NYLS Legal Studies Research Paper, August 1, 2022.
Sentencing Alternatives
Mar 21, 2023
California to Close San Quentin's Death Row as Part of a Broader Prison Reform
International
Mar 20, 2023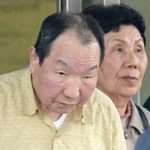 INTERNATIONAL

: Longest Serving Death Row Prisoner in the World Has Case Reversed
Mental Illness
Mar 17, 2023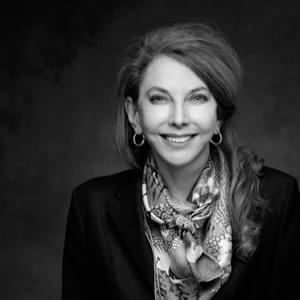 MENTAL

ILLNESS

: Sally Satel op-ed: ​

"

The Flawed Case for Executing the Mentally Ill"