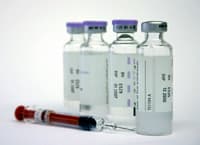 A federal district court has ordered Alabama state officials to preserve evidence related to the state's failed attempt to execute death-row prisoner Alan Miller on September 22, 2022. The botched execution attempt, Alabama's third since 2018, came after a divided U.S. Supreme Court issued an after-hours execution-night order setting aside without opinion an injunction that had barred the state from executing Miller "by any method other than nitrogen hypoxia." Prison officials then unsuccessfully attempted as many as 18 times to establish an intravenous execution line before calling off the execution as the midnight deadline for carrying it out approached.
Miller's lawyers filed an emergency motion in federal court on September 23, 2022, to grant them immediate access to their client to photograph and take video of Miller to preserve evidence of the injuries he sustained during the execution attempt. A confidential account provided to DPIC by an individual with personal knowledge who had no association with the case indicated that Miller had "about 18 needle marks" in his arms and legs after the failed execution.
In granting Miller's motion, U.S. District Court Judge R. Austin Huffaker, Jr. directed the Alabama Department of Corrections (ADOC) to allow a medical doctor retained by Miller's counsel access to Miller to evaluate his condition. The court also ordered ADOC "to locate and preserve all evidence [and a]ll communications relating to the attempted execution."
The Supreme Court's 5-4 order, issued by the five male Republican justices on the Court over the bipartisan dissent of the Court's four female justices, came shortly after 9 pm Central time, three hours after the execution was scheduled to begin. It nevertheless provided the Alabama Department of Corrections nearly three hours to perform the execution before the midnight expiration date of Miller's death warrant.
After the execution team spent two and a half hours unsuccessfully attempting to do so, Alabama Corrections Commissioner John Hamm blamed their failure on "time constraints resulting from the lateness of the court proceedings." He said, "the execution was called off once it was determined the condemned inmate's veins could not be accessed in accordance with our protocol before the expiration of the death warrant."
The Department of Corrections transported reporters to the prison to witness the scheduled execution, then, without explanation, left them at the gate for approximately 45 minutes before returning them to the media center. As an ambulance drove off the prison grounds, ADOC officials responded to reporters' questions about Miller's condition by refusing to confirm whether he was alive or dead. At a post-cancelation news conference, Commissioner Hamm asserted that Miller was back in his cell and that the ambulance had been for an unrelated prisoner's medical emergency.
Three days before Miller was scheduled to be executed, Judge R. Austin Huffaker, Jr. of the U.S. District Court for the Middle District of Alabama, an appointee of former President Trump, granted a preliminary injunction blocking the state from executing Miller through any method other than nitrogen hypoxia. Miller had presented "consistent, credible, and uncontroverted direct evidence" that he had elected to be executed by hypoxia when Alabama authorized the new method in 2018. The Alabama Department of Corrections (ADOC) said they did not have Miller's form, and sought to execute him by lethal injection because the state was not prepared to carry out executions by nitrogen hypoxia.
On the afternoon of the scheduled execution, a panel of the U.S. Court of Appeals for the Eleventh Circuit voted 2-1 to deny state prosecutors' motion to vacate Judge Huffaker's injunction. The majority wrote: "Prison officials at Holman chose not to keep a log or list of those inmates who submitted an election form choosing nitrogen hypoxia. They lost or misplaced the election form submitted by another inmate at Holman … and a prison guard did not turn in the form of a third inmate …. The district court found, following an evidentiary hearing, that it is substantially likely that Mr. Miller submitted a timely election form even though the State says that it does not have any physical record of a form. The State does not challenge that factual finding, and has completely failed to argue (much less show) that it will suffer irreparable harm."
In filings before the Supreme Court appealing the circuit's ruling, Alabama officials argued that Miller's claim that the state was negligent in failing to keep records of his selection of nitrogen hypoxia did not amount to a violation of his rights. "Miller has therefore alleged, at most, that ADOC was insufficiently careful with handling his method-of-execution form. But '[t]he guarantee of due process has never been understood to mean that the State must guarantee due care on the part of its officials.'"
In response, Miller's attorneys called the state's argument "Kafkaesque" and argued that the state was unnecessarily rushing to execute their client. "What is the emergency? The State of Alabama wants to proceed with the execution of Alan Miller by lethal injection tonight. Mr. Miller is not going anywhere, and neither is the Alabama Department of Corrections," they wrote. "The State is manufacturing an emergency need to execute Mr. Miller despite the fact that the State can execute Mr. Miller once it finalizes its nitrogen hypoxia execution protocol."
The Court voted 5-4 to lift the injunction, with Justice Amy Coney Barrett joining the Court's three liberal members in dissenting. The decision was the latest in which the Court has lifted stays or injunctions issued by lower courts that would have temporarily delayed executions. It has not stayed any execution since the death of Justice Ruth Bader Ginsburg, except to determine whether a religious advisor may accompany a condemned prisoner in the execution chamber while he is being put to death.
Miller's aborted execution marks at least the third time in the last four years that Alabama has failed for hours to establish access to a prisoner's veins for lethal injection. In 2018, in circumstances similar to Miller's, the state called off the execution of Doyle Hamm after two and a half hours of efforts to set an intravenous line. Hamm's attorneys had warned the state that his medical condition — terminal cranial and lymphatic cancer, hepatitis C, and prior history of drug use — would likely make it impossible to set an IV line.
At a news conference immediately after calling off the execution, then-ADOC Commissioner Jeff Dunn blamed the execution team's failure on the U.S. Supreme Court's after-hours issuance of an opinion green-lighting the execution. said "I wouldn't characterize what we had tonight as a problem." The team had simply run out of time, Dunn said. Graphic photographs obtained after a federal court granted Hamm's lawyers physical access to him to preserve evidence of ADOC's conduct revealed that the execution team unsuccessfully attempted more than 10 times to insert intravenous execution needles into his feet, legs, and right groin, likely puncturing his bladder and causing blood in his urine.
Hamm and ADOC reached a confidential settlement in which Alabama agreed not to attempt a second time to put him to death. Hamm died of cancer in 2021.
Less than two months prior to Alabama's attempt to execute Miller, it subjected Joe Nathan James to a torturous botched execution. Findings from an independent autopsy after James' July 28 execution showed at least six failed attempts to set an intravenous execution line, puncture wounds in Mr. James arm muscles that appear to be unrelated to efforts to insert the IV, multiple unexplained incisions, and bleeding and bruising around Mr. James' wrists where he was strapped to the gurney. The state again claimed that "nothing out of the ordinary" had occurred during the three-hour period between the scheduled start of James' execution and the time in which the execution curtain was opened and media witnesses observed an already nonresponsive James strapped to the execution gurney.
In granting Miller's emergency motion to preserve evidence relating to the failed execution, Judge Huffaker directed the prison to allow a medical doctor retained by Miller's counsel access to Miller to evaluate his condition. The court also ordered ADOC "to locate and preserve all evidence related to the attempted execution of Mr. Miller on 9/22/2022, including but not limited to: a) All medical charts, reports, and notes that were prepared, relied upon, documented, or otherwise used; b) All medical materials and equipment, including but not limited to syringes, swabs, scalpels, and IV-lines that were used or otherwise relied upon … including any medical waste." In addition, Judge Huffaker ordered also state officials to produce "All communications relating to the attempted execution on 9/22/2022 from personnel employed, contracted by, or otherwise associated with Holman, the Alabama Department of Corrections, and Alabama Attorney General's Office, including e-mails, phone calls, text messages, notes, or any other form of communication, written or otherwise."
Alabama has one of the most expansive execution-secrecy policies in the country and has aggressively concealed its execution practices from the media, the public, and counsel for death-row prisoners. It has failed to provide any explanation to the public about what occurred behind the execution curtain during the botched execution of Joe james and the failed executions of Hamm and Miller. "When states refuse to be open about issues like this, that's a big red flag," said Robert Dunham, DPIC executive director. "You botch three executions and say, 'Trust me, I'm Alabama,' that is not a good justification."
Sources
Kim Chandler, Judge: State must pre­serve evi­dence from halt­ed exe­cu­tion, Associated Press, September 23, 2022; Ivana Hrynkiw, Alabama halts exe­cu­tion of Alan Eugene Miller, cit­ing time con­straints and vein access, Birmingham News/AL.com, September 23, 2022; Evan Mealins and Brian Lyman, Legal chal­lenges, dif­fi­cul­ty estab­lish­ing an IV com­pli­cat­ed hours before Miller's death war­rant expired, Montgomery Advertiser, September 23, 2022; Nicholas Bogel-Burroughs, Supreme Court Says Alabama Can Kill Prisoner With Method He Fears, New York Times, September 23, 2022; Amy Howe, Divided court autho­rizes Alabama exe­cu­tion, but state is unable to car­ry it out before mid­night dead­line, SCOTUSblog"September 23, 2022 ; Kim Bellware and Derek Hawkins, Execution halt­ed at last minute when Ala. prison staff can't find vein, Washington Post, September 23, 2022; Tina Burnside and Dakin Andone, Alabama halts exe­cu­tion at last minute of inmate who dis­put­ed method after deter­min­ing it could not be com­plet­ed by mid­night dead­line, offi­cials say, CNN, September 23, 2022.
New Voices
Mar 03, 2023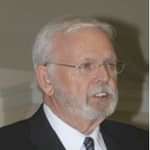 NEW

VOICES

: Former Warden Shares Traumatic Experience of Overseeing Executions
Mental Illness
Feb 27, 2023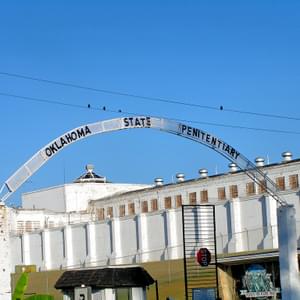 Former Oklahoma Corrections Officials Criticize ​
"

Relentless Pace of Executions"