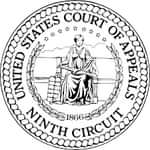 Federal courts denied relief in two lawsuits brought by Arizona death-row prisoner Frank Atwood, clearing the path for his execution on June 8, 2022. Atwood had sought an opportunity to present new evidence of his innocence, but the U.S. Court of Appeals for the Ninth Circuit rejected that petition. The appellate court also affirmed the Arizona federal district court's denial of Atwood's challenge to the state's lethal-injection procedure, which Atwood said would cause him excruciating pain due to a debilitating spinal condition.
On May 27, 2022, the U.S. Court of Appeals for the Ninth Circuit denied a request from Atwood's lawyers to allow a federal district court to consider a second or successive habeas petition presenting three claims: 1) that the aggravating factor that made him eligible for a death sentence was unconstitutionally applied, 2) that the state illegally withheld exculpatory evidence, and 3) that new evidence supports his claim of innocence. Atwood has maintained his innocence in the 1984 kidnapping and murder of Vicki Hoskinson. In the summer of 2021, his lawyers uncovered an FBI memo about an anonymous call the bureau received after Hoskinson's disappearance but before her body was found, reporting that the victim was seen in a vehicle connected not to Atwood, but to the next-door neighbor of an alternative suspect.
The Ninth Circuit ruled that, because other evidence related to the alternative suspect was already known at the time of Atwood's trial, the anonymous phone call would not have made a difference. Because the court did not think the evidence would have changed the outcome of Atwood's trial, it also denied him the opportunity to pursue the claim that the state had violated his constitutional rights by withholding it. His first claim, regarding the inapplicability of the sole aggravating factor used to sentence him to death, was rejected on procedural grounds.
In a separate ruling, Judge Michael Liburdi of the U.S. District Court for the District of Arizona denied Atwood's request to enjoin his execution on the grounds that the state's execution methods would be unconstitutional as applied to him. Atwood had argued that his execution would violate the Eighth and Fourteenth Amendments because of his severe spinal condition, Arizona's failure to follow its protocol on preparing and testing compounded pentobarbital, and his forced choice between the gas chamber and a torturously painful lethal injection. On June 7, the Ninth Circuit Court of Appeals affirmed the denial of Atwood's preliminary injunction motion and rejected his related motions to stay his execution.
Atwood suffers from a degenerative spinal condition and needs to be pushed in a wheelchair. He argued that because of his spinal condition he would be in unimaginable pain during the time his is strapped to the gurney for lethal injection, a process that has taken Arizona an average of 54.4 minutes. Judge Liburdi said that the state can make accommodations, including using a medical wedge and tilting the gurney, that "will minimize the pain Plaintiff experiences when he lies on his back." He said that the constitution "does not require a pain-free execution."
Atwood also challenged Arizona's failure to abide by its execution protocol and the settlement agreement reached with death row prisoners in prior lethal injection litigation. He argued that the state failed to follow standard procedures for compounding the pentobarbital it plans to use to execute him and artificially extended the expiration dates on the compounded drug. The district court denied this claim, finding that Atwood was unlikely to succeed in proving that the state's compounding and testing of the drugs violated its protocol and the settlement agreement.
Atwood also argued that use of the gas chamber was unconstitutional, but Judge Liburdi ruled that Atwood lacked legal standing to challenge this method of execution. Atwood refused to choose between lethal injection and the gas chamber, leaving him with the default method of lethal injection. Arizona recently refurbished its gas chamber and purchased ingredients to perform executions with hydrogen cyanide gas, the same substance used by Nazis to murder more than one million people during the Holocaust. Atwood's attorneys said he should be given the choice of constitutional execution methods, and suggested the state switch to nitrogen gas, which they argue would be more acceptable than cyanide gas.
Atwood's request to have a spiritual advisor perform religious rites and accompany him to the execution chamber was granted by the federal district court. On June 6, the court granted a preliminary injunction that would allow Atwood's religious advisor to perform religious rites before the execution and pray over him and touch him during the execution.
Sources
Court declines to hear argu­ments for con­demned Arizona man, Associated Press, May 28, 2022; Jacques Billeaud, Judge mulls Arizona prisoner's request to delay exe­cu­tion, Associated Press, June 3, 2022; Jacques Billeaud, Judge rejects Arizona prisoner's bid to delay exe­cu­tion, Associated Press, June 5, 2022.
Read the Ninth Circuit's deci­sion in Atwood v. Shinn and read about relat­ed lit­i­ga­tion on the Ninth Circuit's web­site.
Arbitrariness
Mar 24, 2023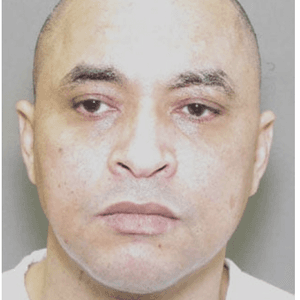 REPRESENTATION

: Why Poor People in Texas End Up on Death Row and Face Execution
Sentencing Alternatives
Mar 21, 2023
California to Close San Quentin's Death Row as Part of a Broader Prison Reform