Judge Stephen Friot (pictured) of the U.S. District Court for the Western District of Oklahoma has ruled that Oklahoma's lethal-injection protocol is constitutional. After holding a week-long hearing on the state's three-drug protocol in February and March 2022, Judge Friot credited the testimony of state experts over the prisoners' expert testimony on the likelihood that the protocol would result in severe pain. While attorneys for the 28 prisoners who brought the suit can appeal the ruling, Oklahoma's Attorney General plans to seek execution warrants immediately.
Judge Friot ruled on June 6, 2022 that Oklahoma's protocol of midazolam (a sedative), vecuronium bromide (a paralytic), and potassium chloride (a drug that stops the heart) does not violate the Eighth Amendment ban on cruel and unusual punishment. In particular, he addressed the argument that midazolam is not sufficient to render a prisoner insensate to pain, writing, "The evidence persuades the court, and not by a small margin, that even though midazolam is not the drug of choice for maintaining prolonged deep anesthesia, it can be relied upon, as used in the Oklahoma execution protocol, to render the inmate insensate to pain for the few minutes required to complete the execution." By contrast, medical experts testifying in support of the prisoners described pulmonary edema found in autopsies of executed prisoners, and said it was a "virtual medical certainty" that the four prisoners executed in 2021 and 2022 under Oklahoma's current protocol "experienced extreme pain and suffering."
Jennifer Moreno, an attorney for the prisoners, said in a statement, "The district court's decision ignores the overwhelming evidence presented at trial that Oklahoma's execution protocol, both as written and as implemented, creates an unacceptable risk that prisoners will experience severe pain and suffering." She said her team is "assessing our options for an appeal."
Attorney General John O'Connor called the ruling "definitive" and said it brought the cases "one step closer to justice." He indicated that his office will immediately request that the Oklahoma Court of Criminal Appeals set execution dates for prisoners who have completed their appeals.
During the federal trial on the execution protocol, the prisoners presented graphic photographic evidence from the botched execution of John Grant, autopsy results showing that Grant and fellow death-row prisoner Bigler Stouffer suffered fluid build-ups in their lungs as they were put to death, and autopsy evidence that Grant aspirated vomit during his execution. They also presented documentary evidence that members of Oklahoma's execution team filled out paperwork indicating the state had used an unauthorized chemical in place of the paralytic drug required in the state's execution protocol.
Judge Friot acknowledged the contradictory facts presented by the state and the defense. He wrote, "Rarely, in any field of litigation, does a court see and hear well-qualified expert witnesses giving expert testimony as squarely—and emphatically— contradictory, on the issues at the heart of the matter, as this case." Ultimately, he relied primarily on the testimony of Dr. Ervin Yen, an anesthesiologist, former Republican state senator, and independent candidate for Oklahoma governor, who Friot referred to as "a fresh face," in contrast to other experts who had previously testified on midazolam in other states. In his testimony, Dr. Yen called the protocol "adequate to carry out an execution in as humane a way as possible."
In ruling against the prisoners, Judge Friot referenced U.S. Supreme Court rulings on lethal injection, explaining that, in order for an execution method to be found unconstitutional, the Court requires prisoners to prove that it "is sure or very likely to cause serious illness and needless suffering." "The plaintiff inmates have fallen well short of clearing the bar set by the Supreme Court," he wrote.
Sources
Taiyler Simone Mitchell, Controversial three-drug lethal injec­tion method is con­sti­tu­tion­al for death row inmates in Oklahoma, fed­er­al judge rules, Insider, June 6, 2022; Khaleda Rahman, Oklahoma Death Penalty Protocol Upheld, Clearing Way for 28 Executions, Newsweek, June 7, 2022; Elizabeth Wolfe, Amanda Musa and Raja Razek, Judge rules Oklahoma's lethal injec­tion method is con­sti­tu­tion­al fol­low­ing a legal chal­lenge from dozens of death row pris­on­ers, CNN, June 7, 2022; Erika DuBose, JUDGE RULES CONTROVERSIAL EXECUTION DRUG PROTOCOL IS CONSTITUTIONAL, Black Wall Street Times, June 6, 2022.
Read Judge Friot's rul­ing here. Read the state­ment from Jennifer Moreno, attor­ney for the pris­on­ers, here. Read the state­ment from Oklahoma Attorney General John O'Connor here.
Human Rights
May 19, 2023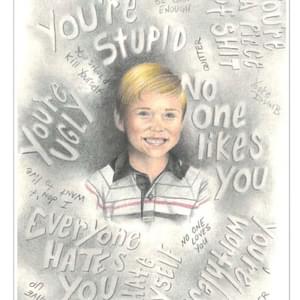 Missouri Clemency Petition Highlights Prisoner's Extraordinary Artwork