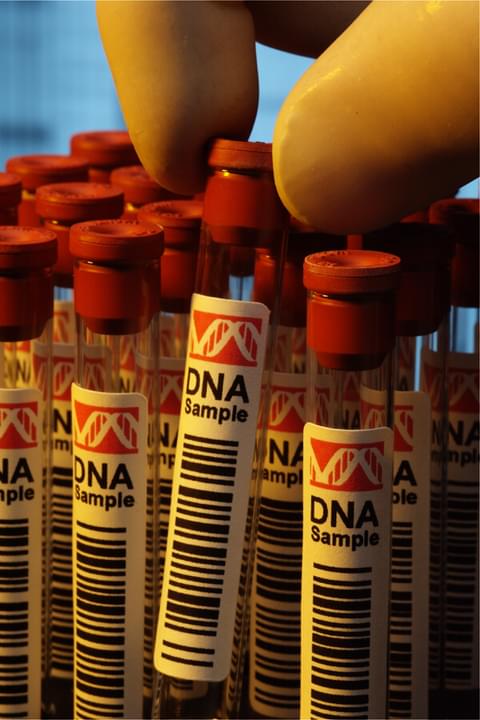 The Florida Attorney General's office has taken steps to block DNA testing agreed to by local prosecutors and approved by the trial court for two Florida death-row prisoners who have professed their innocence for more than four decades.
Attorney General Ashley Moody has announced she will appeal an October 15, 2021 ruling by Florida Circuit Court Judge Wayne C. Wooten that her office lacked standing to contest Wooten's prior order granting DNA testing to death-row prisoner Henry Sireci. Moody had argued that the Orange/Osceola County State Attorney Monique H. Worrell lacked the authority to consent to post-conviction DNA testing for Sireci and death-row prisoner Tommy Zeigler without the prior approval of state prosecutors.
No case law authorizes the state attorney general's office to substitute its judgment for that of the locally elected state attorney, and Assistant Attorney General Scott A. Browne admitted that allowing it to do so would be "breaking new ground." Although local state attorneys generally take the lead in county court proceedings, there is a "carve-out," Browne argued, in death-penalty cases.
In a statement to the Tampa Bay Times, Moody said "the Florida Attorney General's Office is co-counsel in ALL capital post-conviction matters" and her intervention was needed because Worrell had consented to testing that was not permitted under Florida's post-conviction statute. Moody asserted that the statute limits DNA testing to instances in which it could clearly exonerate a prisoner, which, she said, did not include testing that only provides evidence of innocence.
Wooten disagreed, saying, "I do not read that statute to say you are co-equal with the state attorney. I read that statute as to authorize you to assist the state attorney in these capital proceedings."
Retired Circuit Court Judge O.H. Eaton Jr., a death penalty expert who is not involved in either case, questioned Moody's opposition to the DNA testing. "Why would the attorney general of Florida want to complain about having a test that's going to assure that we are not executing an innocent person? That doesn't make any sense to me," he said.
"There's no conceivable legitimate interest in not getting at the truth," Death Penalty Information Center executive director Robert Dunham told the Times. "It's a prosecutor's responsibility to do justice, not to expedite questionable executions."
Wooten's ruling that Moody lacked standing to block Sireci's DNA testing would also affect death-row prisoner Tommy Zeigler, for whom Wooten also authorized DNA testing pursuant to a similar agreement with Worrell. Moody sought to stop the testing in both of their cases.
Sireci and Zeigler were convicted and sentenced to death in cases tried in 1976 by the same Orange County prosecutor before the same circuit court judge. Neither man received a unanimous jury recommendation for death; and, in Zeigler's case, the judge overrode the jury's recommendation of a life sentence. Both men have consistently maintained their innocence and long sought DNA testing to bolster their innocence claims.
Sireci and Ziegler are both 76 years old and have each spent 45 years on death row. Seth Miller, executive director of the Innocence Project of Florida, raised concerns that as a result of Moody's appeal, the men could die before their cases are resolved. "I'd be concerned that their health would fail and they might die in jail, and it's really unseemly to take what's a frivolous appeal and try to run out the clock," Miller said. "And frankly, all anyone's trying to do is have a search for the truth here. Nina Morrison of the Innocence Project, who is representing Sireci, agreed. "We have an agreement for testing," she said. "And every day that he sits on death row is the risk that he could die in prison before he can have the testing that could vindicate him."
Florida has had more death-row exonerations than any other state, with 30. A Tampa Bay Times investigation found that two dozen death-row prisoners had been denied a total of 70 requests for DNA testing, or about three out of every four requests.
DPIC's February 2021 special report, The Innocence Epidemic, found a strong link between non-unanimous death sentences and wrongful convictions. Although only three states — Florida, Alabama, and Delaware — permitted judges to override jury votes for life or impose death sentences based on non-unanimous jury recommendations for death, more than 15 percent of all death-row exonerations in the U.S. occurred in such cases. At least 23 exonerations in Florida, five in Alabama, and one in Delaware involved these practices and constitute a vast majority (90.6%) of the 32 death-row exonerations in those states during the periods in which the practices were permitted.
Twenty-six of Florida's 30 death-row exonerations since 1973 are cases in which judges imposed death sentences despite one or more jurors having voted for life. DPIC was able to determine the jury votes in 25 of those cases and found that juries had unanimously recommended death in only two of them.
In August 2020, DNA evidence exonerated former Florida death-row prisoner Robert DuBoise, 37 years after his trial judge overrode a jury recommendation for life and sentenced DuBoise to death. When Moody attempted to intervene in the trial court in June 2021 to block DNA testing for Ziegler, Hagley responded, "The state's own expert testified that the DNA testing we had proposed would show if Tommy Zeigler is innocent or guilty. … Why are they afraid of the truth? Why are they afraid to give us a chance?"
Arbitrariness
Mar 24, 2023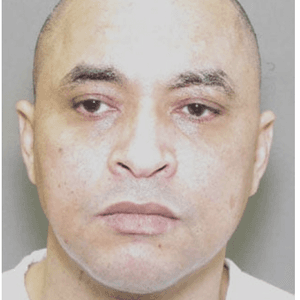 REPRESENTATION

: Why Poor People in Texas End Up on Death Row and Face Execution
Sentencing Alternatives
Mar 21, 2023
California to Close San Quentin's Death Row as Part of a Broader Prison Reform