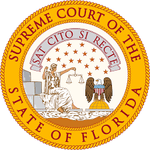 In two long-awaited decisions that will alter the landscape of Florida's death row, the Florida Supreme Court has limited the reach of a landmark ruling that overturned the state's constitutional prohibition against death sentences imposed after a non-unanimous jury vote for death. The court's January 2020 decision in State v. Poole had raised the specter that the court might rescind orders that had overturned the death sentences of more than 100 Florida death-row prisoners and granted them new sentencing trials.
However, on November 25, the court decided the cases of two defendants sentenced to death by non-unanimous juries who had been awaiting resentencing under the court's 2016 decision, Hurst v. State. In those cases, the court unanimously rebuffed state prosecutors' efforts to reinstate the death sentences of Bessman Okafor and Michael James Jackson without affording them the capital resentencing hearings previously ordered by the court.
In January 2020, after state trial and appellate courts had overturned the death sentences of numerous death-row prisoners, the Florida Supreme Court receded from its decision in Hurst and reinstated Mark Anthony Poole's non-unanimous death sentence. The court subsequently applied that change in the law to other cases in which prosecutors had appealed lower court decisions that had relied on Hurst in granting death-row prisoners new sentencing trials. Prosecutors across the state then attempted to cancel the penalty-phase trials and reinstate the death sentences of prisoners who had been granted relief under Hurst but had not yet completed the resentencing process.
Rejecting the prosecutors' position, the court stated that once an order vacating a death sentence has become final, "neither we nor the trial court can lawfully reinstate that sentence."
In State v. Okafor, prosecutors argued that the Florida Supreme Court should reinstate Bessman Okafor's death sentence even though it had vacated his death sentence during his 2017 direct appeal. In State v. Jackson, prosecutors argued that Michael James Jackson was not entitled to a resentencing hearing even though the prosecution had not appealed a trial court order granting Jackson relief based on Hurst. In unsigned opinions, the court wrote that in both cases, the decisions overturning the death sentences had become final and were not subject to further judicial review.
The court "acknowledge[d] the burden that resentencing proceedings will place on the [family members of] victims" in Okafor's and Jackson's cases and "in similar cases that will be governed by our decision here. Nonetheless" the court said, "our holding is compelled by applicable law."
After a series of controversial decisions removing substantive and procedural protections from capital defendants and death-row prisoners, advocates and legal scholars were not certain that the court would respect the finality of final judgments under Hurst. The court had denied relief to capital appellants in more than fifty consecutive cases and in the span of less than a year had receded from Hurst, abandoned a century-old standard for heightened review in cases in which a conviction rested solely on circumstantial evidence, limited enforcement of a U.S. Supreme Court case that bars execution of intellectually disabled prisoners, and declared the 50-year-old capital appeal safeguard of proportionality review to be unconstitutional.
Advocates expressed relief at the decision. Maria DeLiberato, one of Jackson's lawyers, said that while Poole had "stripped away important constitutional protections, the Court acknowledged today that the Legislature has recognized that Florida's previous outlier status in allowing non-unanimous recommendations in death penalty cases will not continue." Hannah Gorman, a research scholar at the Florida International University College of Law's Florida Center for Capital Representation, said, "Finally, the Florida Supreme Court gives us a good decision. One hundred lives now have a shot at a fair penalty trial."
Sources
David Ovalle, Florida Supreme Court won't rein­state death penal­ty for killers once sen­tenced to exe­cu­tion, Miami Herald, November 27, 2020; Monivette Cordeiro, Florida Supreme Court refus­es to restore death sen­tence for Bessman Okafor, Orlando Sentinel, November 27, 2020; Dara Kam and Jim Saunders, Supreme Court refus­es to rein­state death sen­tences, includ­ing Jacksonvlle case, News Service of Florida, November 26, 2020.
Read State v. Okafor and State v. Jackson.
Arbitrariness
Mar 24, 2023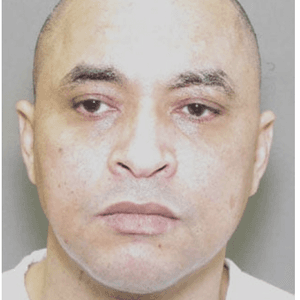 REPRESENTATION

: Why Poor People in Texas End Up on Death Row and Face Execution
Sentencing Alternatives
Mar 21, 2023
California to Close San Quentin's Death Row as Part of a Broader Prison Reform