On October 8, 2014 former death row inmate Manuel Velez (pictured with his son before his arrest) was freed from a Texas prison, following a "no contest" plea to a lesser charge on August 25. Velez had been convicted of killing his girlfriend's one-year-old son but consistently maintained his complete innocence. Velez's conviction was overturned in 2013 because his attorney failed to present evidence that the injuries leading to the child's death were sustained while Velez was 1,000 miles away. Medical records indicated the child's head ballooned in size in the months prior to his death in a manner that could only have been caused by head injuries. During that time, the child's mother was the only adult living with him. Velez's trial was also tainted by prosecutorial misconduct. The prosecution presented a witness who claimed that if Velez were not executed, he would be imprisoned under lax conditions with a risk for escape, making him a "future danger." The Texas Court of Criminal Appeals said this testimony was false and contrary to known prison regulations, which the prosecution knew. Velez agreed to the no-contest plea so he could rejoin his family without the delay of a retrial, even though a retrial might have fully exonerated him.
(Source: Alexandra Ringe, ACLU, 212-549-2582 office; 917-207-2290 cell; <[email protected]>). See Innocence, Prosecutorial Misconduct, and Representation. Because of Mr. Velez's no contest plea to a related charge, he will not be included on DPIC's list of exonerations. DPIC also keeps a sample list of cases like Velez's, where the former death row inmate was freed, usually after a reluctant plea to a lesser charge. See also Statement of Richard Dieter, DPIC's Executive Director, below:
"The release of former death row inmate Manuel Velez in Texas today underscores the many problems that continue to plague the death penalty and the ongoing risk of executing the innocent. Mr. Velez's case contained a litany of injustices, including police misconduct, prosecutorial deception, ineffectiveness of defense counsel, and untruthful witnesses. The death of a child because of abuse is a terrible tragedy, but evidence uncovered after Velez's trial in 2008 indicates the abuse occurred when he was a thousand miles away.
"The judge and district attorney at the time of Velez's trial have been sent to prison for unrelated misconduct. Velez's trial attorney used a local bar as his office and missed critical evidence that might have acquitted Velez. The victim's mother pled guilty to injuring a child, served five years, and was deported. She testified against Velez.
"Although Manuel Velez will not be included on the Death Penalty Information Center's list of exonerations because of his no contest plea, this case represents a serious breakdown of the justice system at multiple levels. This is a very strong case of likely innocence, and certainly one that shows that the grave risks of the death penalty persist. It is understandable that Mr. Velez agreed to a no contest plea to a much lesser offense in order to be freed and reunited with his family."
Mr. Velez was represented by excellent counsel on his appeal, including the American Civil Liberties Union.
Victims' Families
Jan 19, 2021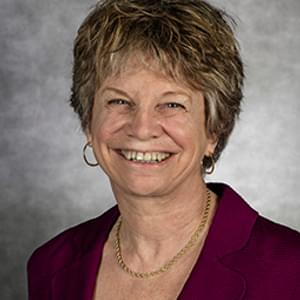 The Death Penalty and the Myth of Closure