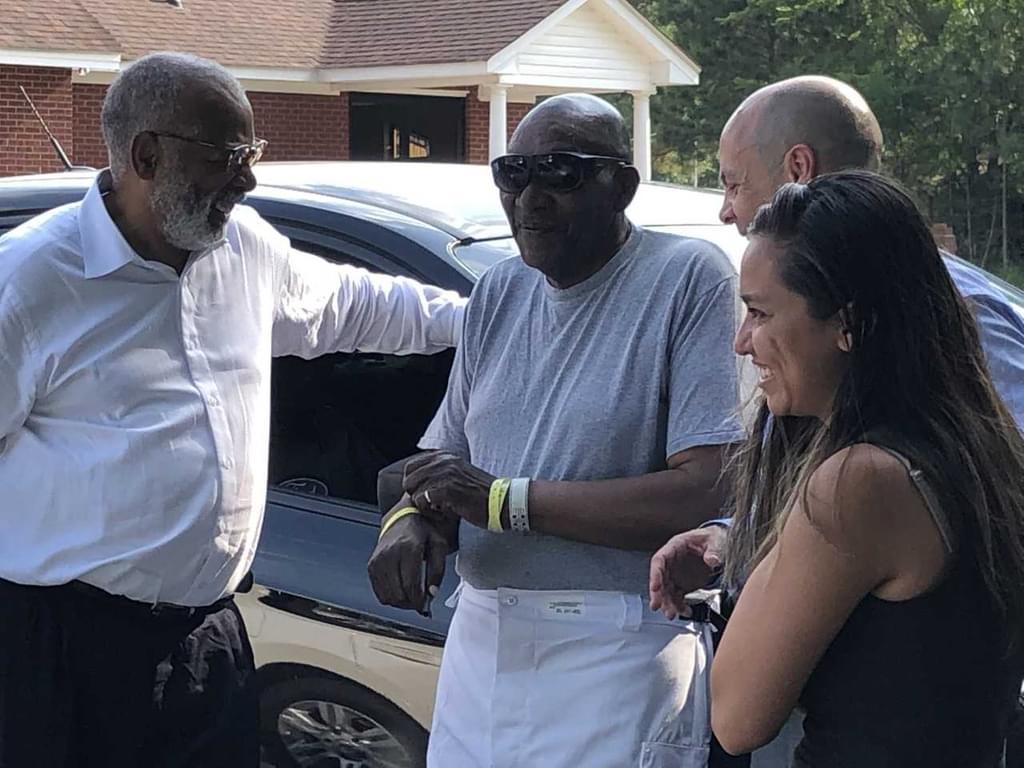 A North Carolina man wrongly convicted and sentenced to death based upon false forensic testimony and an eyewitness identification manipulated by police misconduct has been freed from prison after 43 years. On May 23, 2019, federal district court judge Terrence Boyle ordered North Carolina to release former death-row prisoner Charles Ray Finch (pictured with his members of his legal team) from custody, five months after a unanimous panel of the U.S. Court of Appeals for the Fourth Circuit found Finch "actually innocent" of the murder. Finch, now 81 years old, was freed from Greene Correctional Institution in Maura, North Carolina, that afternoon. Finch's daughter, Katherine Jones-Bailey, was two years old when he was convicted and sentenced to death. "I knew the miracle was going to happen," she said about her father's release. "I just didn't know when."
Following the appeals court ruling, Finch's lawyers from the Duke Wrongful Convictions Clinic filed a motion in federal district court seeking his immediate release. The North Carolina Attorney General's office joined in the motion. The district court formally overturned Finch's conviction and gave Wilson County prosecutors 30 days to decide whether to retry him. With no credible evidence of guilt, a retrial is considered unlikely. If charges are not refiled, Finch will become the 166th former U.S. death-row prisoner to have been exonerated since 1973. He will be the second death-sentenced prisoner to have waited more than four decades to be exonerated. In March 2019, Clifford Williams, Jr. was exonerated in Florida 42 years after his wrongful conviction and death sentence.
Finch was convicted in 1976 of murdering a grocery store clerk during an attempted robbery. He was sentenced to death under the mandatory death-sentencing statute then in effect in North Carolina. A state forensic witness testified at the trial that the victim had died from two shotgun wounds, and a shotgun shell was found in Finch's car. A store employee who saw the killer flee the scene told police that the killer had been wearing a three-quarter length jacket. An eyewitness later identified Finch in three different lineups. Shortly thereafter, the U.S. Supreme Court struck down the sentencing statute and, in 1977, the North Carolina Supreme Court vacated Finch's death sentence and resentenced him to life in prison.
In 2013, testimony by Dr. John Butts, then North Carolina's Chief Medical Examiner, revealed that the victim had been killed by a pistol, not a shotgun and North Carolina State Crime Laboratory Special Agent Peter Ware, the forensic scientist manager for the lab's firearm toolmark section, testified that the bullet found at the scene and the shell found in Finch's car did not come from the same firearm. Finch also presented testimony that the eyewitness identification procedures had been unduly suggestive. In an interview, Finch told WNCN-TV, "[w]hen I was picked up, they didn't question me or nothing. They put me there in a line-up. Straight in a line-up. And they put me in a line-up with a black leather coat on." Chief Deputy Tony Owens claimed that he had put the jacket on another man in the lineup, but photos the defense had discovered showed that Finch was the only person in the three lineups wearing a coat. "That's one of the highlights at the evidentiary hearing," said Jim Coleman, Finch's long-time lawyer and the director of the Duke Wrongful Convictions Clinic. "[W]e were able to expose that [Owens] had lied about the line-up and he had dressed Ray in a coat and he was the only one wearing a coat in the line-up."
Coleman and the clinic have represented Finch for fifteen years, and Finch was the clinic's first client. "We have students who work their hearts out on these cases," Coleman said. "We feel an enormous sense of vindication."
(Olivia Neeley, Judge orders Finch to be released, The Wilson Times, May 23, 2019; Ken Smith and Matthew Burns, Wrongfully convicted Wilson man freed after four decades in prison, WRAL.com, May 23, 2019; Russ Bowen, Charles Finch speaks with CBS 17 ahead of potential release from prison, WNCN, May 21, 2019. Photo by Zak Dahlheimer, WNCN; provided courtesy of Mr. Dahlheimer and WNCN.) See Innocence and Prosecutorial Misconduct.
Innocence
Sep 13, 2023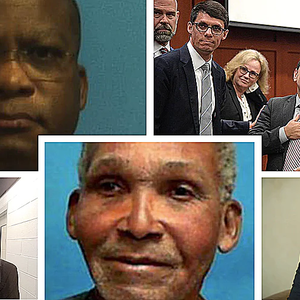 When Jurors Do Not Agree, Should a Death Sentence Be Imposed?
Innocence
Aug 31, 2023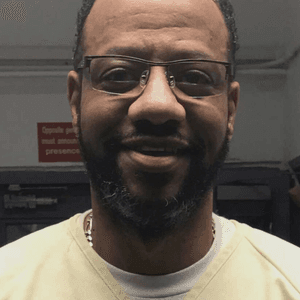 Court Ruling Makes Formerly Death-Sentenced Pervis Payne Eligible for Parole in Four Years