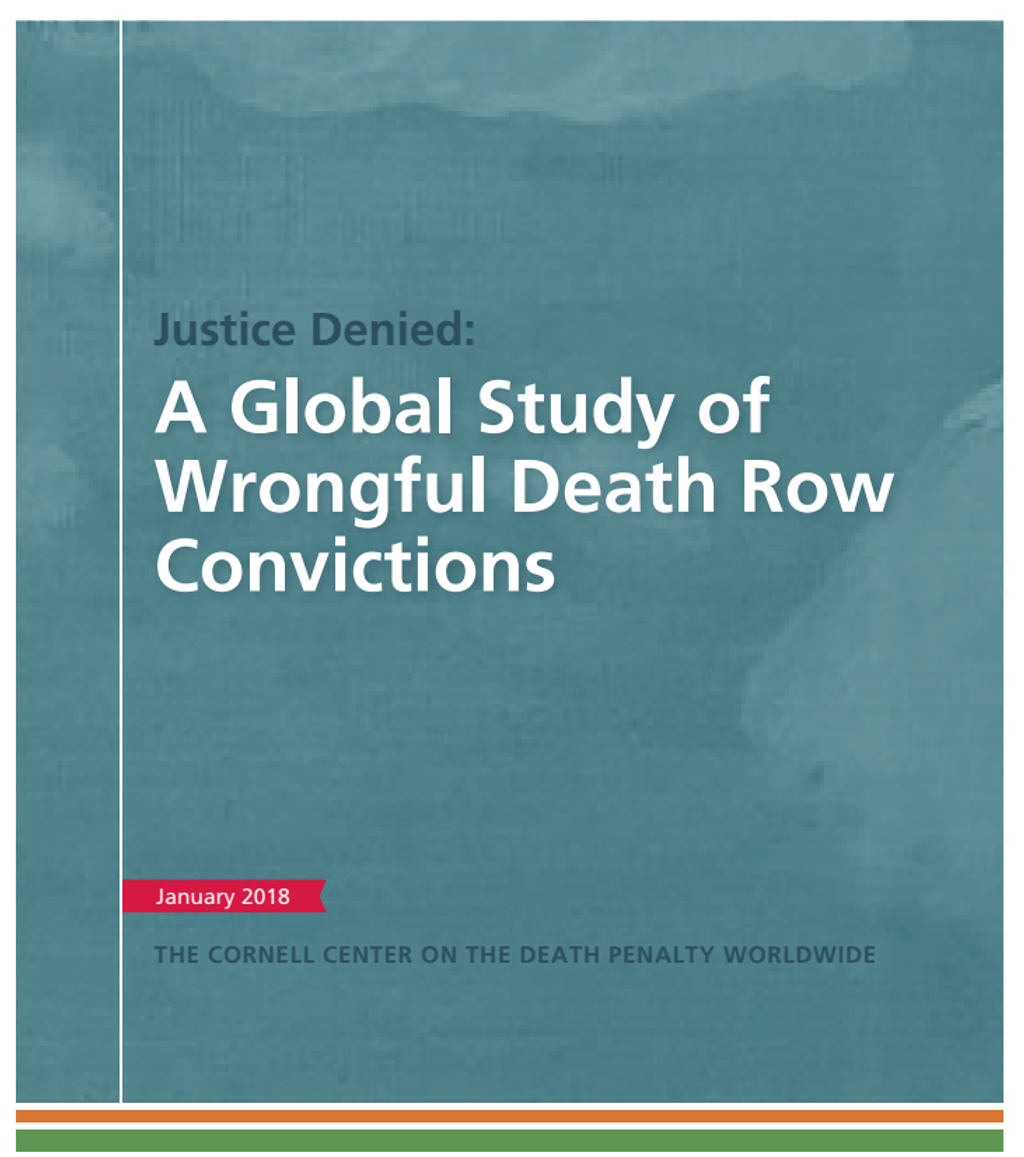 "In 2016, at least 60 prisoners were exonerated after having been condemned to death, in countries across the geographical and political spectrum," according to a new report on wrongful capital convictions by the Cornell Center on the Death Penalty Worldwide. The report, Justice Denied: A Global Study of Wrongful Death Row Convictions, analyzes risk factors for executing the innocent that are endemic in death penalty cases irrespective of where they are tried, and makes recommendations for systemic reform. The sixty exonerations in just one year "represent[ ] only a tiny fraction of those who are currently on death row for a crime they did not commit," the report says. "Few innocent prisoners are able to obtain access to the courts, either because they lack lawyers or because there are no procedural mechanisms available by which they can present new evidence of innocence." The study illustrates systemic risk factors for wrongful convictions that are present wherever capital punishment is practiced, highlighting cases from Cameroon, Indonesia, Jordan, Malawi, Nigeria, and Pakistan. According to the report, these factors include ineffective assistance of legal counsel, torture and coercion, misconduct by officials, racial and ethnic discrimination, false or misleading forensic evidence, and mistaken eyewitness identification. It recommends, among other reforms, that states provide adequate funding and training for capital defense lawyers, provide meaningful access to appellate review, allow for post-conviction DNA testing, record all police interrogations, and provide compensation to those who are exonerated. The Center chose the six countries whose systems it highlighted "not because their legal systems are uniquely flawed, or because they contribute a greater number of wrongful convictions compared to their peers," the report says, but "because they represent a diversity of geographic regions and legal systems." While the risk factors for wrongful capital convictions play out differently from country to country, the experience of each country illustrates the gap between the legal protections afforded on paper to those facing the death penalty and the manner in which those safeguards are implemented in practice. The report concludes: "Every country that retains the death penalty—from the poorest to the most wealthy—runs the risk that innocent persons will be executed. No criminal justice system is perfect, and the risk of error can never be entirely eliminated. The only way to completely exclude the possibility of executing the innocent is to abolish the death penalty altogether."
The Cornell Center on the Death Penalty Worldwide, which "aims to bridge critical gaps in research and advocacy around the death penalty" by providing data, publishing reports, and advocating for the implementation of fairer laws.
(Cornell Center on the Death Penalty Worldwide, Justice Denied: A Global Study of Wrongful Death Row Convictions, January 2018.) See Innocence and International.
Human Rights
May 24, 2023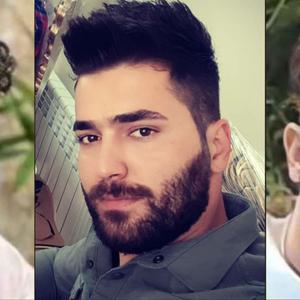 Iran Continues Aggressive Use of Death Penalty Despite International Condemnation