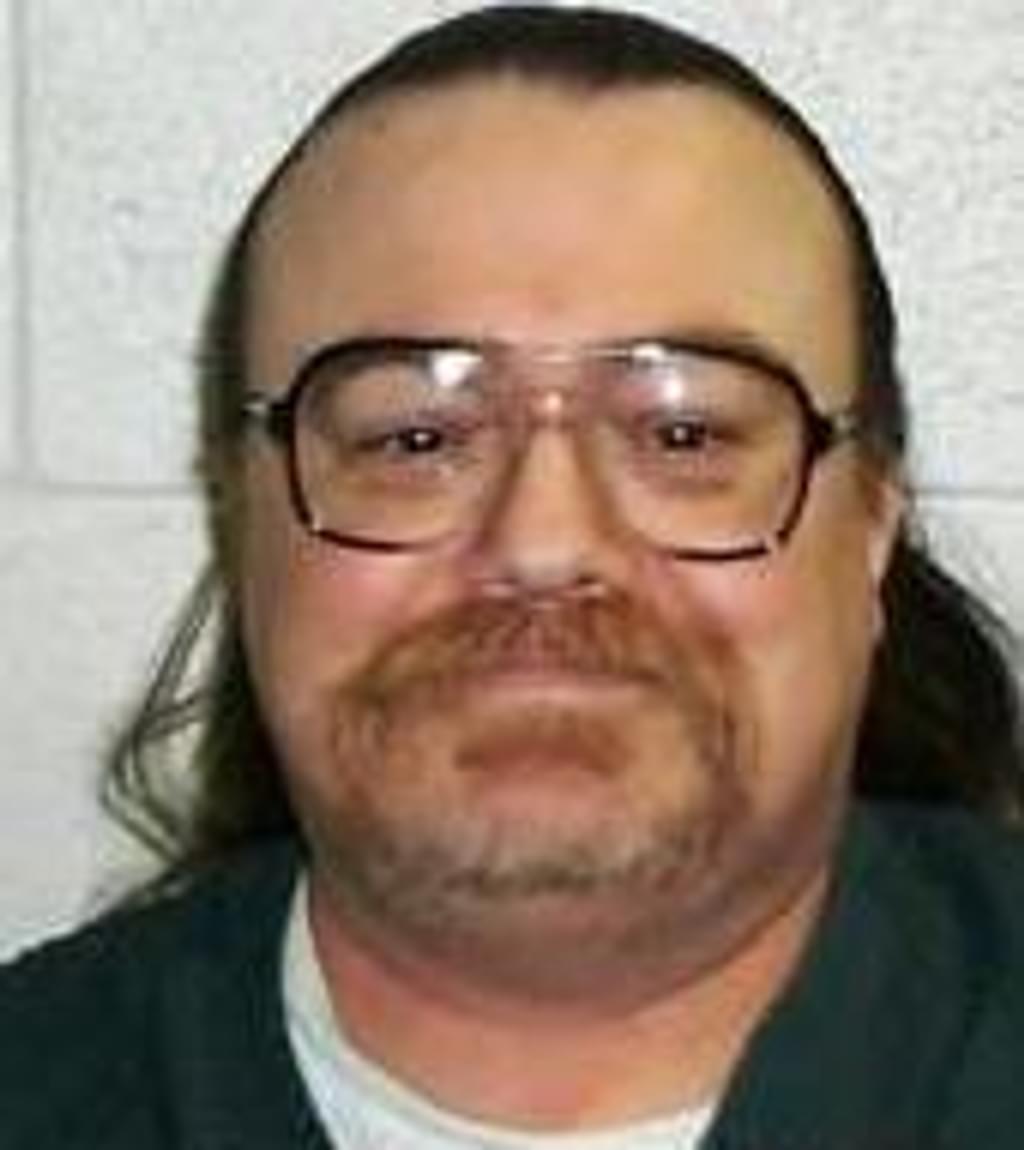 A hospice-bound death-row prisoner has filed a motion in Idaho state court challenging the authority of Governor Brad Little to reject a pardons commission recommendation that his death sentence be commuted to life without possibility of parole.
Gerald Pizzuto, Jr., who was sentenced to death in 1986 for the killings of two gold prospectors, suffers from advanced bladder cancer, chronic heart and coronary artery disease, coronary obstructive pulmonary disease (COPD), and Type 2 diabetes with related nerve damage to his legs and feet. He has been in hospice care since 2019, when doctors estimated his life expectancy at less than a year.
On December 30, 2021, the Idaho Commission of Pardons and Parole voted 4-3 to recommend that Pizzuto's death sentences be commuted to life without parole. "This recommendation is one of mercy due to Mr. Pizzuto's current medical condition and evidence of decreased intellectual functioning," the majority wrote. "Mr. Pizzuto has served 35 years in prison and his physical condition, as well as the fact that he will never be released from prison, leaves him as very little threat to others."
Governor Little immediately issued a letter rejecting the recommendation, apparently paving the way for the state to issue a fourth warrant for Pizzuto's execution. However, on January 3, 2022, Pizzuto's lawyers from the Idaho Federal Defender's office asked the Idaho County Judicial District Court to refrain from issuing a new death warrant, saying that the pardons commission recommendation constituted a final decision under the Idaho Constitution.
"Article IV, Section 7 of the Idaho Constitution places the commutation power exclusively in the hands of the Commission," counsel wrote, and limits the governor's clemency authority to decisions involving "respites or reprieves." In death penalty cases, that power is limited to "one narrow function: to postpone an execution," the motion argues. "Mr. Pizzuto's sentences were commuted as a matter of constitutional law as soon as a majority of the Commission released its decision to reduce them to life. The Idaho Constitution gave the Governor no say in the matter."
The Clemency Proceedings
On April 9, 2021, Pizzuto's lawyers filed a clemency petition presenting evidence depicting his horrific childhood, his terminal medical condition, and that he may be intellectually disabled. His conviction and death sentence were also tainted by a secret deal brokered between his prosecutor, his trial judge, and the co-defendant's counsel in which the co-defendant testified against Pizzuto in exchange for a lenient sentence. Under Idaho law at the time of trial, the judge served as the sentencer and, without disclosing his involvement in the deal, sentenced Pizzuto to death.
On May 6, 2021, while the petition was pending, Idaho issued a death warrant scheduling Pizzuto's execution for June 2, 2021. However, the trial court stayed the execution on May 18, 2021, after the pardons commission granted Pizzuto a clemency hearing to be conducted during its November 2021 term. The decision was just the second time the commission had agreed to conduct a clemency hearing in a death penalty case since Idaho reinstated capital punishment in 1977.
At a November 30, 2021 hearing, the commission heard testimony related to Pizzuto's numerous medical problems, his decreased mental functioning, and the horrific abuse he suffered as a child. His clemency counsel argued that he should be allowed to "die on God's time." One month later, the commission issued its 4-3 recommendation that Pizzuto's sentence be reduced to life in prison without the possibility of parole.
In rejecting the recommendation, Little wrote that "[t]he severity of Pizzuto's brutal, senseless and indiscriminate killing spree strongly warrants against commutation." The governor "respectfully den[ied] the commission's recommendation so that the lawful and just sentences for the murders of Berta and Del (Herndon) can be fully carried out as ordered by the court."
Assistant federal defender Deborah Czuba released a statement for Pizzuto's defense team responding to the governor's decision. "We are devastated and heartbroken that the governor, showing no mercy whatsoever, so casually and quickly rejected the commission's well-reasoned and thoughtful recommendation that Mr. Pizzuto deserves clemency. We had hoped the governor would follow the lead of the commissioners, and commit Idaho to a higher ideal by sparing Mr. Pizzuto an unnecessary execution based on his impending natural death from terminal disease and his deteriorating mind." She went on to say, "Mr. Pizzuto's team will continue to pursue all other avenues for preventing the purely vindictive and wasteful execution of a terminally ill old man."
The Legal Issue
Pizzuto's counsel filed a motion in the trial court on January 3, 2022 seeking to preclude the court from issuing a new death warrant, at least until the issue of the governor's authority to "veto" a decision of the commission can be decided. Counsel noted that both the commissioners, in framing their decision as a "recommendation," and the governor in ostensibly denying it, based their actions on an Idaho statute providing that, in capital cases, the Commission's clemency "determination shall only constitute a recommendation subject to approval or disapproval by the" governor.
Noting that "a statute cannot stand if it contradicts the state constitution," Pizzuto's lawyers argue that "giv[ing] the Governor a veto over the Commission's judgment in a commutation … runs afoul of Article IV, Section 7, and is therefore constitutionally invalid. The Governor's veto here was consequently unlawful, and had no legal effect on the Commission's decision, which commuted Mr. Pizzuto's death sentences under Section 7."
Idaho has conducted just three executions since 1976. If Pizzuto is executed, he will be the first person put to death in the state since Richard Leavitt's execution on June 12, 2012. Pizzuto is only the second Idaho death-row prisoner to receive a recommendation for clemency in the modern era of the death penalty. The only other person to receive such a recommendation was Donald Paradis, who was granted clemency and later exonerated.
The Idaho Attorney General's office had no comment on Pizzuto's filing.
Sources
Rebecca Boone, Condemned man's lawyers say gov can't veto com­mu­ta­tion board, Associated Press, January 3, 2022; Nicole Blanchard, Attorneys for Idaho death row inmate say Gov. Little's clemen­cy denial vio­lat­ed law, Idaho Statesman, January 3, 2022; Kevin Fixler, Idaho parole board rec­om­mend­ed spar­ing an inmate from death row. Gov. Little denied it., Idaho Statesman, December 30, 2021; KTVB Staff, Gerald Pizzuto Jr. com­mu­ta­tion request denied by Governor Little, December 30, 2021; Little won't com­mute sick death row inmate's sen­tence, Associated Press, December 30, 2021.
Read the Idaho Commission of Pardons and Parole's mem­o­ran­dum rec­om­mend­ing com­mu­ta­tion; the Commission's redact­ed com­mu­ta­tion deci­sion; and Governor Brad Little's let­ter deny­ing clemen­cy.
Read Gerald Pizzuto's Memorandum of Law in Support of Motion to Preclude Issuance of Death Warrant.