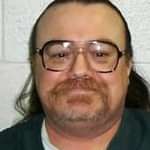 An Idaho trial court judge has resentenced Gerald Pizzuto, Jr. to life without parole, ruling that Governor Brad Little lacked legal authority to reject the state Commission of Pardons and Parole's recommendation of clemency for the 65-year-old terminally ill death-row prisoner.
In a nineteen-page decision, issued February 4, 2022, Second Judicial District Court Judge Jay Gaskill held that the Idaho state constitution vests exclusive power over commutation decisions in the Commission of Pardons and Parole, and that Pizzuto's death sentences for the murders of two gold prospectors had been overturned by the Idaho Commission of Pardons and Parole's 4-3 vote on December 30, 2021 recommending clemency. "[I]n light of the Commission's decision that the sentences should be commuted to life in prison without parole," Gaskill wrote, "Pizzuto's death sentences … are illegal."
Little said he would appeal the ruling.
Idaho had previously scheduled Pizzuto's execution for June 2, 2021, but Gaskill granted a stay until the conclusion of commutation proceedings in the case. Gaskill wrote that the issues regarding the governor's role in the clemency process and the governor's expected appeal "are as a result of the commutation proceeding in this matter." Granting a motion filed by Pizzuto's lawyers to preclude the issuance of the death warrant, Gaskill reiterated, "This Court will not issue a death warrant in this matter while there are appeals pending in the case."
The Clemency Proceedings
On April 9, 2021, Pizzuto's lawyers filed a clemency petition that sought to commute his sentence to life without the possibility of parole based upon his terminal illness, brain damage from head injuries sustained in serious accidents that left him comatose or unconscious, and a brutally abusive childhood in which he was repeatedly beaten, raped, and emotionally abused. Pizzuto has been in hospice care confined to a wheelchair since 2019, suffering from late-stage bladder cancer, chronic heart and coronary artery disease, coronary obstructive pulmonary disease, and Type 2 diabetes with related nerve damage to his legs and feet. He has had two heart attacks and has had four stents implanted around his heart.
The pardons commission scheduled a hearing on Pizzuto's petition for its November 2021 hearing session — only the second time since Idaho reintroduced the death penalty in the 1970s that it had agreed to consider clemency in a death-penalty case. Judge Gaskin then stayed Pizzuto's execution pending completion of the commutation process.
The pardons commission conducted a hearing on Pizzuto's petition on November 30, 2021 and issued its decision on December 30, 2021. "This recommendation is one of mercy due to Mr. Pizzuto's current medical condition and evidence of decreased intellectual functioning," the majority wrote. "Mr. Pizzuto has served 35 years in prison and his physical condition, as well as the fact that he will never be released from prison, leaves him as very little threat to others." Governor Little immediately issued a letter rejecting the recommendation. Pizzuto's attorneys challenged Little's decision, arguing that the commission's recommendation was final.
An Idaho statute gives the governor final authority over clemency decisions in death-penalty cases. However, Idaho's constitution mentions only a governor's authority to grant reprieves or respites of limited duration. The apparent conflict between the statute and the constitution has never before reached the courts because Pizzuto's case is the first time an Idaho governor has been at odds with the Commission of Pardons and Parole in a death-penalty case. The commission's 1996 recommendation of clemency for Donald Paradis was accepted by Governor Phil Batt. Paradis was later exonerated.
Judge Gaskill agreed with Pizzuto that Little had no authority to veto the commission's decision. "Article IV, Section of the Idaho Constitution does not provide the governor of the state with the power of commutation, therefore, the current state of Pizzuto's death sentences — in light of the Commission's decision that the sentences should be commuted to life in prison without parole — are illegal," Gaskill wrote. "This court finds that the commission's power to issue commutations applies to all cases of offenses against the state except treason or conviction on impeachment."
A statement issued by the governor's office said, "Gov. Little will challenge this ruling because the state must have the ability to carry out the death penalty as ordered by the court in this case. This matter is now left for a higher court to ultimately decide."
Assistant federal defender Deborah Czuba, speaking for Pizzuto's defense team, reacted to the ruling, saying, "We are grateful that the court upheld the just and merciful decision by the parole commission to let Jerry Pizzuto die in prison. As the court recognized, the Idaho Constitution wisely leaves commutation decisions to the commissioners, who the governor appoints based on their judgment and expertise in such matters. The people of Idaho have not given the governor the power to interfere in the commutation process, and as the court found, he acted illegally here."
Czuba added that the legal team hopes "the state will now do the right thing and finally allow a dying man to pass away of natural causes in prison, rather than continuing to fight for an unnecessary execution through costly litigation at taxpayer expense."
Sources
Kevin Fixler, Judge over­rules Idaho gov­er­nor on death row inmate's sen­tence, reduced to life in prison, Idaho Statesman, February 4, 2022; Rebecca Boone, Judge says Idaho gov can't veto clemen­cy for con­demned man, Associated Press, February 4, 2022; Katie Terhune, Idaho death row inmate spared exe­cu­tion as judge over­rules gov­er­nor, KTVB-TV, Boise, February 4, 2022.
Read the tri­al court's February 4, 2022 deci­sion in State v. Pizzuto.
New Voices
Mar 29, 2023
NEW

VOICES

: Louisiana Governor Announces His Opposition to the Death Penalty
Recent Legislative Activity
Mar 28, 2023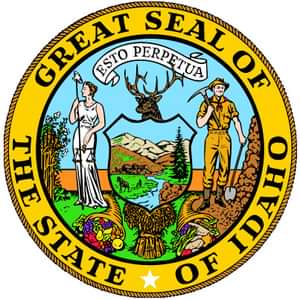 Idaho Steps Closer to Using the Firing Squad for Executions
Sentencing Data
Mar 22, 2023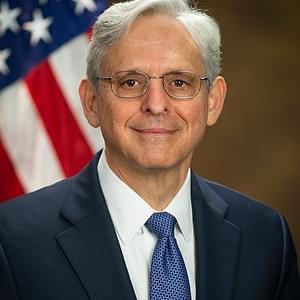 Federal Government Announces Withdrawal of Intent to Seek Death in North Dakota Case