Idaho Governor Brad Little on March 25, 2022, signed into law an execution secrecy bill that conceals from the public and the courts information on the producers and suppliers of drugs used in executions in the state.
House Bill 658 became law less than three weeks after the measure failed on a 4-4 vote in the Senate Judiciary and Rules Committee. Under Idaho legislative rules, a bill that fails in a committee vote is normally dead for the remainder of the legislative session. However, in a controversial parliamentary decision that deviated from past legislative practice, committee chairman Sen. Todd Lakey ruled that a tie vote is a "nullity" that "decides nothing" and allowed the committee to reconsider the bill.
Republican State Senator Christy Zito, who voted against the bill in committee, expressed concern over Lakey's ruling, saying, "I don't want to set a precedent that we may regret later." Zito said she has had bills with tie votes die in committee in the past without being considered eligible for reconsideration. On reconsideration on March 14, Sen. Patti Anne Lodge, who was absent from the original committee vote, voted to advance the bill to the full Senate. The bill passed the Senate on March 18 by a vote of 21-14.
The new law dramatically increases the secrecy surrounding Idaho's drug procurement process, prohibiting state officials from disclosing the source of drugs used to carry out executions, including in court proceedings. The law conceals the identities of "[a]ny person or entity who compounds, synthesizes, tests, sells, supplies, manufactures, stores, transports, procures, dispenses, or prescribes the chemicals or substances for use in an execution or that provides the medical supplies or medical equipment for the execution process." A second provision directs that the concealed information "shall not be admissible as evidence or discoverable in any proceeding before any court, tribunal, board, agency, or person."
Proponents of the bill had argued that the state would be unable to obtain drugs if they could not withhold from the public the identity of their suppliers.
Idaho had previously stonewalled for a decade a public-records request for information on the suppliers of the drugs used to carry out the state's last two executions in 2011 and 2012. After the Idaho Supreme Court ordered the documents to be released, it was discovered that corrections officials had chartered a plane and carried a suitcase onboard with $15,000 in cash to fly to Washington state to purchase drugs from a pharmacy whose owner was disciplined by the state pharmacy board for violations including stocking expired drugs. The court ordered the Idaho Department of Corrections to pay $170,000 in legal fees for its bad-faith refusal to produce the records and personally fined a prison spokesperson for his conduct.
The new law has drawn criticism from both sides of the political aisle, with opponents of the bill saying state officials should be increasing execution transparency, rather than hiding critical information from the public. Sen. Zito noted that lawmakers will have to accept the responsibility of botched executions going forward. "Would you sit by the condemned and inject a substance into their bodies, not knowing what it was?" Zito said. "Today, we decide what level of transparency and accountability that we want to live with."
Ronald Bush, a retired U.S. District Court judge who presided over the appeals of Paul Rhodes, whom Idaho executed in 2011 using covertly obtained lethal injection drugs, testified before the Senate committee that the legislation puts constitutional protections against cruel and unusual punishment and the First Amendment free speech rights of the public at risk. Bush noted that the Idaho Department of Corrections acted "surreptitiously" in the most recent executions and that, with lethal injection, "it's the details that matter."
The Idaho Press Association and the American Civil Liberties Union of Idaho also testified in opposition to the bill, stressing principles of open government. "[I]f Idaho continues to execute its death row prisoners, the process must remain transparent and the government accountable," Idaho ACLU policy strategist Laura Bramwell told the committee. Idaho Association of Criminal Defense Lawyers representative Teresa Molitor warned that "secrecy statutes" increase the likelihood of botched executions "by shrouding all of the preparation in darkness."
Death Penalty Information Center Executive Director Robert Dunham testified that when reporters or litigants have uncovered information hidden by state execution secrecy laws and policies, they "have found evidence of illegal actions, misrepresentations to the courts and the public, gross overcharging, and incompetence in the conduct of executions." "States have concealed the use of illegally imported drugs, violations of their own execution protocols, dealings with less than reputable drug sources, and unqualified executioners," he said.
Sources
Carson McCullough, Idaho gov­er­nor signs bill boost­ing secre­cy of exe­cu­tion drugs, Courthouse News Service, March 25, 2022; Keith Ridler, Idaho gov­er­nor OKs new law to boost exe­cu­tion drug secre­cy, Associated Press, March 25, 2022; Rebecca Boone, Idaho Senate OKs bill to boost secre­cy about exe­cu­tion drugs, Associated Press, March 18, 2022; Rebecca Boone, Idaho revives bill to boost secre­cy about exe­cu­tion drugs, Associated Press, March 14, 2022; Rebecca Boone, Idaho com­mit­tee kills bill expand­ing exe­cu­tion drug secre­cy, Associated Press, March 9, 2022; Ruth Brown, Execution chem­i­cal secre­cy bill brought back for vote, moves to Senate, Idaho Capital Sun, March 14, 2022.
Recent Legislative Activity
Jun 02, 2023
Conservative Commentator Warns of Dangers of Non-Unanimous Death Sentences
Victims' Families
May 30, 2023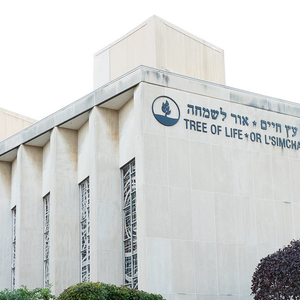 Victims' Families are Divided Over Death Penalty as Bowers Trial Begins