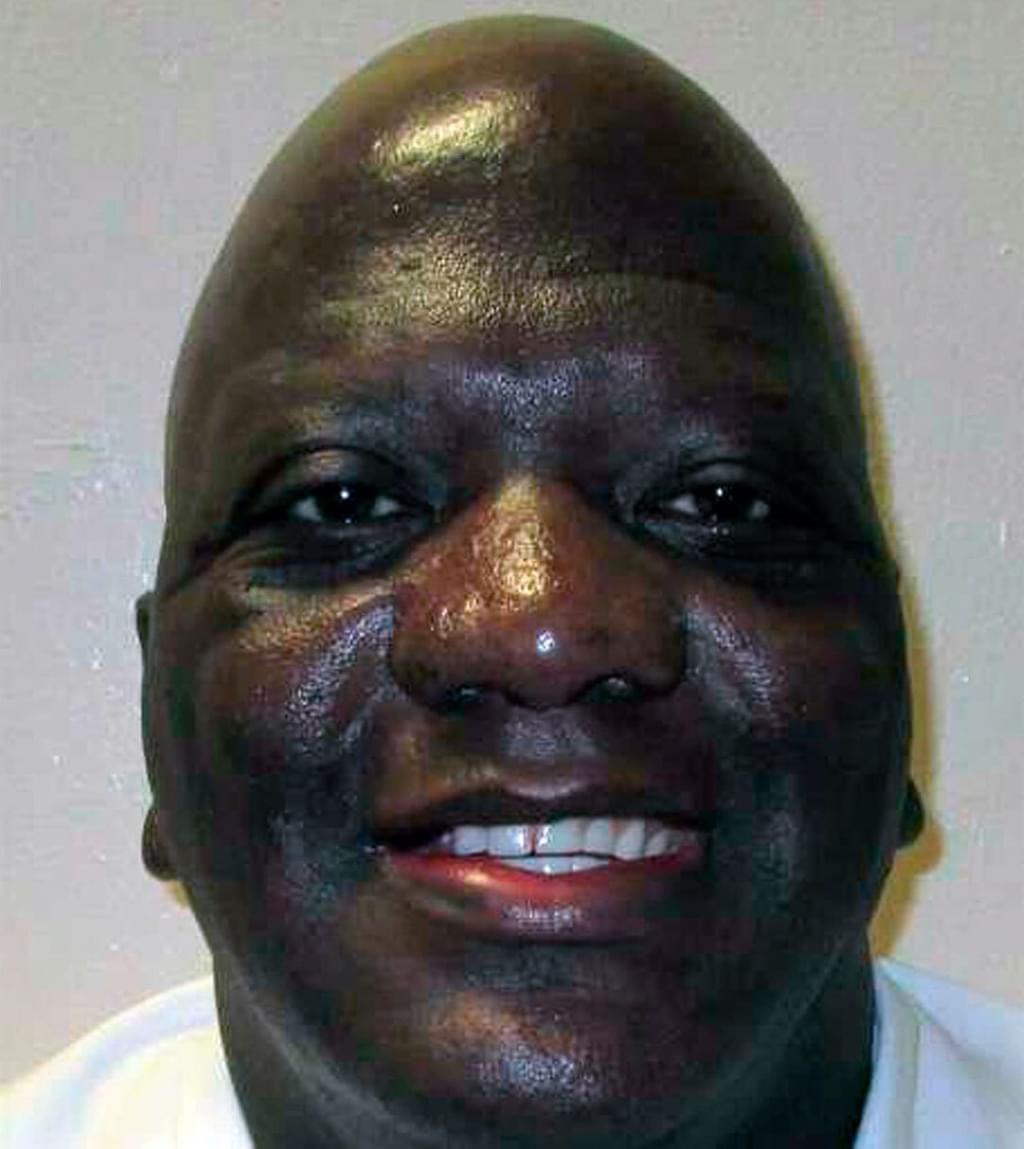 An intellectually disabled Alabama death-row prisoner has appealed a federal district court ruling that clears the way for his execution on October 21, 2021.
On October 17, a federal district court judge denied for a second time Willie B. Smith III's claim that putting him to death by lethal injection violates his rights under the Americans with Disabilities Act (ADA). Lawyers for Smith (pictured) on October 19, 2021 filed a motion in the U.S. Court of Appeals for the Eleventh Circuit to stay his scheduled execution so he can appeal the district court's decision. Smith's motion "seek[s] to prohibit the State of Alabama from executing him in any manner other than with nitrogen hypoxia."
Judge Emily Marks' over-the-weekend ruling on October 17, 2021, comes two days after the circuit court reversed her prior holding that Smith lacked standing to file a claim under the ADA. A unanimous panel of the appeals court vacated that ruling on October 15, 2021 and directed Marks to address Smith's ADA claim on its merits.
Smith, who a federal appeals court agrees qualifies as intellectually disabled under accepted clinical definitions of the disorder, was convicted in 1992 for the murder of a woman he had robbed and abducted at an ATM machine. His jury voted 10-2 to recommend the death penalty and, despite the non-unanimous sentencing recommendation, his trial judge imposed the death penalty. Three states — Alabama, Florida, and Delaware — permitted that practice at the time, and Alabama is the only one that still allows it.
Smith is scheduled to be executed by lethal injection, Alabama's default method of execution, because he failed to fill out a form distributed by Alabama Department of Corrections (ADOC) officials in which he could have designated an alternative method of execution. Per state legislation enacted in 2018, Smith and others on death row had 30 days from June 1, 2018, to choose whether to be executed by lethal injection or by execution nitrogen hypoxia. To opt for nitrogen hypoxia, prisoners who received the form needed to sign, date, and return a provided form. According to the Montgomery Adviser, several inmates received notice "a few days before the deadline and described a scramble to contact attorneys and understand the offer to them."
Smith received this form, but his legal team says he needed—and never received—assistance to understand its contents and what to do with it. Smith's lawyers say that his "significant cognitive deficiencies" qualify him for the protection under the ADA and require Alabama to provide him reasonable accommodations in designating a method of execution. Had those accommodations been made, his lawyers say he would have designated execution by nitrogen gas.
Alabama has begun building the physical infrastructure for nitrogen hypoxia executions, but does not yet have a protocol in place to carry them out.
Smith's Intellectual Disability Claim
The Americans With Disability Act litigation is the latest in a string of controversial developments in Smith's case.
In 2002, in Atkins v. Virginia, the U.S. Supreme Court declared that the use of capital punishment against individuals with intellectual disability violated the Eighth Amendment's proscription against cruel and unusual punishments. In July 2020, the U.S. Supreme Court declined to review Smith's appeal from the Alabama state and federal courts' denial of his Atkins claim.
In rejecting Smith's claim, the Alabama courts asserted that he had not met his burden of proving that his intellectual and adaptive functioning were sufficiently impaired to qualify for an intellectual disability diagnosis. Alabama denied the intellectual functioning portion of his claim on the grounds that his IQ score, unadjusted for measurement errors, was 72 — two IQ points above the state's unconstitutional IQ cutoff of 70. It rejected his claim of adaptive deficits by unconstitutionally focusing on his adaptive skills and asserting that those skills outweighed his deficits. In 2014, in Hall v. Florida, the U.S. Supreme Court explicitly declared the use of IQ cut-off scores to be unconstitutional. Subsequently, in two separate decisions in Moore v. Texas, the Court explicitly stated that the focus of the determination of adaptive functioning is on the presence or absence of deficits, not on whether there are countervailing strengths.
The U.S. Court of Appeals for the Eleventh Circuit agreed that Smith would be ineligible for execution had Alabama applied a constitutionally valid standard for determining intellectual disability. However, it permitted his execution to go forward on the grounds that Hall and Moore should be applied only to cases that had not yet been decided on appeal at the time of the Supreme Court decisions. Whether Smith could be executed, the court ruled, was purely "a matter of timing": if he was tried after Hall and Moore had been decided, he would not have been eligible for the death penalty.
The Religious Freedom Claim
In December 2020, the Alabama Supreme Court scheduled Smith's execution by lethal injection for February 11, 2021. After Alabama notified Smith that it would not permit his spiritual adviser to minister to him in the execution chamber, Smith filed a federal lawsuit alleging that Alabama's refusal violated his rights under the federal Religious Land Use and Institutionalized Persons Act of 2000 (RLUIPA), the Religious Freedom Amendment to the Alabama constitution, and the Establishment and Free Exercise clauses of the First Amendment to the U.S. Constitution. The district court dismissed his suit and he appealed to the Eleventh Circuit.
On February 10, 2021, a three-judge panel of the Eleventh Circuit voted 2-1 to enjoin Alabama from carrying out his execution, finding that Smith was likely to succeed on his RLUIPA claim. Four hours after the execution was scheduled to start, the U.S. Supreme Court voted to leave the injunction in place unless the state permitted Smith's pastor to be present to provide him religious comfort in the execution chamber. Alabama then announced that it was calling off the execution.
In June 2021, Alabama and Smith reached a settlement of the religious exercise issue in which Smith's pastor will be permitted to anoint Smith's head with oil, pray with Smith, and hold his hand, as long as the pastor moves out of the way before the execution team performs its consciousness check. The pastor will be required to remain in the death chamber until the execution is completed and curtains to the witness rooms are drawn.
The Americans With Disabilities Act Claim
In November 2019, Smith filed a federal civil rights lawsuit challenging the constitutionality of his execution by lethal injection and arguing that ADOC's designation of lethal injection as his execution method violated his rights under the ADA. As his first 2021 execution date approached, the Eleventh Circuit on February 20 granted Smith a temporary stay of execution to provide the court time to consider his claim. On February 11, the U.S. Supreme Court vacated that stay, but halted the execution over his religious exercise claim.
Over the summer, Smith asked for an injunction to prevent his execution by any means other than nitrogen hypoxia until his ADA claim could be resolved on its merits, setting the stage for the current litigation.
Limiting Witnesses to the Execution
Citing COVID concerns, Alabama has unilaterally restricted media access to the execution. While the state has allowed up to five media witnesses in the past, it is permitting only one reporter to witness Smith's execution.
Paige Windsor, the executive editor of the Montgomery Advertiser, said the paper "object[s] to any laws, procedures or practices that limit press coverage of state business, particularly when that business involves killing a human being in the public's name. Reporting on all aspects of these proceedings is how a free press ensures the public's business is carried out as prescribed."
DPIC Executive Director Robert Dunham told Associated Press that the media serves an "irreplaceable function" as "the public's witnesses" to executions. "If an execution is not safe enough to be witnessed by the full complement of reporters, the remedy is not to decrease accountability and increase secrecy by excluding media witnesses who would otherwise be permitted to attend," Dunham said. "If an execution is not safe enough for witnesses, it is not safe enough to go forward at all."
ADOC also attempted to deny Smith the six witnesses he was entitled to have at the execution. ADOC's lawyers subsequently informed the court that Smith's witnesses will be permitted to attend if they sign a waiver absolving ADOC of liability if they contract COVID.
Sources
Bryan Lyman, Federal judge again rules against Willie B. Smith in Alabama death penal­ty case, Montgomery Advertiser, October 18, 2021; Judge denies request to block lethal injec­tion in Alabama, Associated Press, October 18, 2021; Lee Hedgepeth, Judge clears way for Alabama exe­cu­tion of Willie B. Smith, intel­lec­tu­al­ly dis­abled Black man, on Thursday, CBS 42, Birmingham, October 18, 2021; Bryan Lyman, Condemned Alabama inmate Willie B. Smith can chal­lenge exe­cu­tion method, court rules, Montgomery Advertiser, October 15, 2021; Kim Chandler, Ruling could block Alabama exe­cu­tion sched­uled next week, Associated Press, October 15, 2021; Lee Hedgepeth, Appeals court rules Alabama judge must recon­sid­er Willie B. Smith's dis­abil­i­ty claim ahead of exe­cu­tion, CBS 42, Birmingham, October 15, 2021; Molly Weisner, Timeline: Willie B. Smith's case as he awaits exe­cu­tion for death penal­ty on Alabama's death row, Montgomery Advertiser, October 12, 2021; Kim Chandler, Alabama only state to lim­it media to 1 wit­ness at exe­cu­tion, Associated Press, October 19, 2021; Lee Hedgepeth, In wake of legal chal­lenge, Alabama will allow death row inmate 6 wit­ness­es at Oct. 21 exe­cu­tion, CBS 42, Birmingham, October 12, 2021.
Read the Eleventh Circuit's October 15, 2021 opin­ion in Smith v. Commissioner and the District Court's October 17, 2021 rul­ing deny­ing a pre­lim­i­nary injunc­tion in Smith v. Dunn.
Methods of Execution
Nov 13, 2023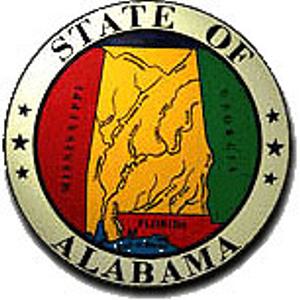 Alabama Schedules A Second Execution for Kenneth Smith, Using Nitrogen Gas for the First Time in U.S. History
Methods of Execution
Nov 08, 2023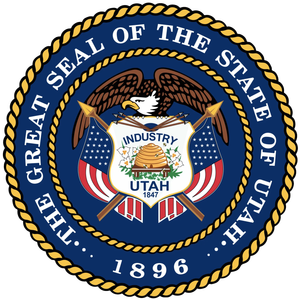 Utah Judge Hears Argument in Prisoners' Lawsuit Against Execution Protocol