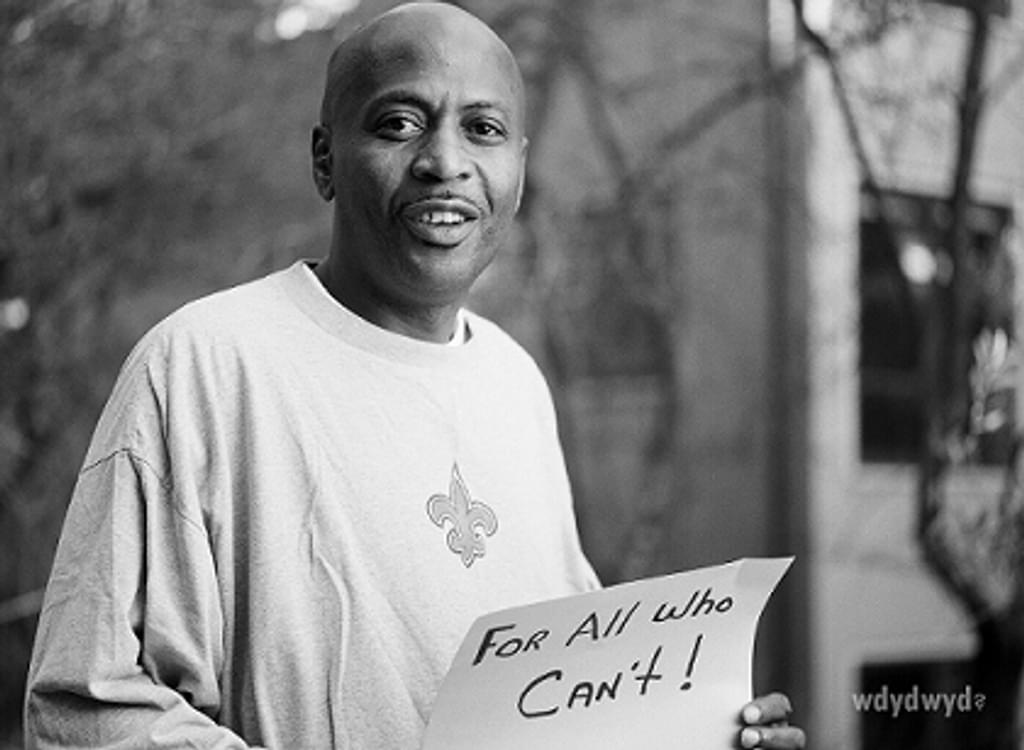 Death-row exoneree John Thompson (pictured), described by Innocence Project New Orleans director Emily Maw, as "an amazing force in the world" and a "national legend," died October 3 at a New Orleans-area hospital after suffering a heart attack.
Exonerated in 2003, Thompson had survived a corrupt Orleans Parish prosecution, seven death warrants, and an imminent execution by the state of Louisiana for a murder he did not commit. Following his release, he became a national advocate for criminal justice reform and founded Resurrection After Exoneration, a re-entry and support program for released prisoners.
Thompson's odyssey towards exoneration began when he was wrongly charged with, and wrongly convicted of, two crimes that took place a few months apart in 1984—a carjacking and the unrelated murder of New Orleans hotel executive Ray Liuzza, Jr. He was wrongly sentenced to death for Liuzza's murder.
Just 30 days from an execution date, an investigator in his case discovered a report about exculpatory blood evidence on the carjacking victim's clothes that the state had never revealed. The blood did not belong to Thompson and both the carjacking and murder cases against him soon unraveled. A former prosecutor revealed that one of the prosecutors who tried Thompson, Gerry Deegan, had confessed on his death bed in 1994 that he intentionally hid the blood evidence.
Thompson won a new trial and was acquitted and released in 2003. He had spent 18 years in prison (14 years on death row), and lost his grandmother and father during that time.
Thompson was prosecuted by the Orleans Parish Assistant District Attorney's office during the administration of District Attorney Harry Connick, Sr. His lead prosecutor, James Williams—who had a replica electric chair on his desk and framed photographs of the men he had sent to death row on his office wall—told a reporter in 2007, "There was no thrill for me unless there was a chance for the death penalty."
11 of the 36 men sentenced to death during Connick's tenure had their convictions overturned as a result of prosecutorial misconduct, and four—including two wrongly prosecuted by Williams—were exonerated.
Thompson later won a federal jury verdict for $14 million in 2007 after suing the District Attorney's Office for prosecutorial misconduct, but the U.S. Supreme Court, in a controversial 5-4 decision written by Justice Clarence Thomas, reversed the verdict, ruling that the prosecutors had immunity from liability. In a 2011 op-ed in the New York Times, The Prosecution Rests, but I Can't, Thompson wrote that more than money, justice was at stake. "I don't care about the money," he said. "I just want to know why the prosecutors who hid evidence, sent me to prison for something I didn't do and nearly had me killed are not in jail themselves."
After his acquittal, Thompson married his childhood friend, Laverne Thompson, in June 2003 and moved into a Habitat for Humanity house in New Orleans' St. Roch neighborhood. He remained vocal about the long-lasting psychological effects of his incarceration while becoming a national voice for victims of prosecutorial abuse, and founded Resurrection After Exoneration.
"I'm still struggling," he said often. "I'm still struggling every day."
Maw said Thompson fought for justice as a proud New Orleanian. "He was nearly murdered by the state, so Clarence Thomas taking away a jury verdict was nothing for John, except that it said in the halls of power your life still doesn't matter," she said.
Mr. Thompson is survived by wife Laverne and sons, Dedric and John Jr.
Sources
J. Simerman, ​"Former death row inmate John Thompson, who became advo­cate for the exon­er­at­ed, dies at 55," The New Orleans Advocate, October 3, 2017; R. Balko, ​"The Watch: John Thompson, an exoneree and relent­less voice for crim­i­nal-jus­tice reform, has died," Washington Post, October 4, 2017; R. Balko, ​"The Untouchables: America's Misbehaving Prosecutors, And The System That Protects Them," Huffington Post, August 5, 2013.
Read more about Innocence.
International
Jun 01, 2023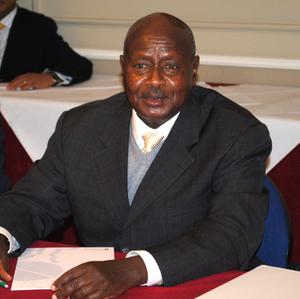 Uganda's Controversial ​
"

Anti-Homosexuality Act" Includes Possibility of Death Sentence