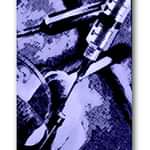 Medical experts are concerned that untried lethal injection procedures in some states could cause prolonged, painful deaths. Ohio will try a procedure never used before in an execution on November 14 when it plans to inject a combination of the sedative midazolam and the painkiller hydromorphone. According to Dr. Jonathan Groner, a professor of clinical surgery at Ohio State University College of Medicine, a hydromorphone overdose can cause painful side effects, including an extreme burning sensation, seizures, hallucination, panic attacks, vomiting, and muscle pain. He said, "You're basically relying on the toxic side effects to kill people while guessing at what levels that occurs." Groner added, if the hydromorphone IV is set poorly, "it would be absorbed under the skin, subcutaneously, very slowly, and that death could be extremely prolonged…It may be painful, and it may take forever." Doctors also raised concerns about Missouri's planned use of pentobarbital from a compounding pharmacy. Compounding pharmacies are not regulated by the Food and Drug Administration, and drugs from one such pharmacy caused a deadly outbreak of fungal meningitis in 2012. David Waisel, an associate professor of anesthesiology at Harvard Medical School, said that contaminated pentobarbital could cause a sensation similar to rubbing an open wound with sandpaper. Florida was the first state to use midazolam, although it employed different secondary drugs than Ohio. In an October 15 execution, the inmate appeared to remain conscious longer than usual and made movements after losing consciousness.
Florida's next execution will be on November 12. South Dakota and Texas have already used pentobarbital from compounding pharmacies in recent executions.
(M. Redden, "New Lethal Injections Could Cause Extreme Pain, Make Deaths 'Drag on' for Hours," Mother Jones, November 7, 2013). See Lethal Injection and Compounding Pharmacies.
Victims' Families
Jan 26, 2023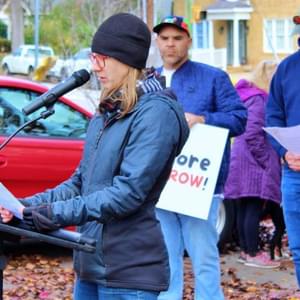 Family Members of Murder Victims Call on North Carolina, Nevada to Commute States' Death Rows