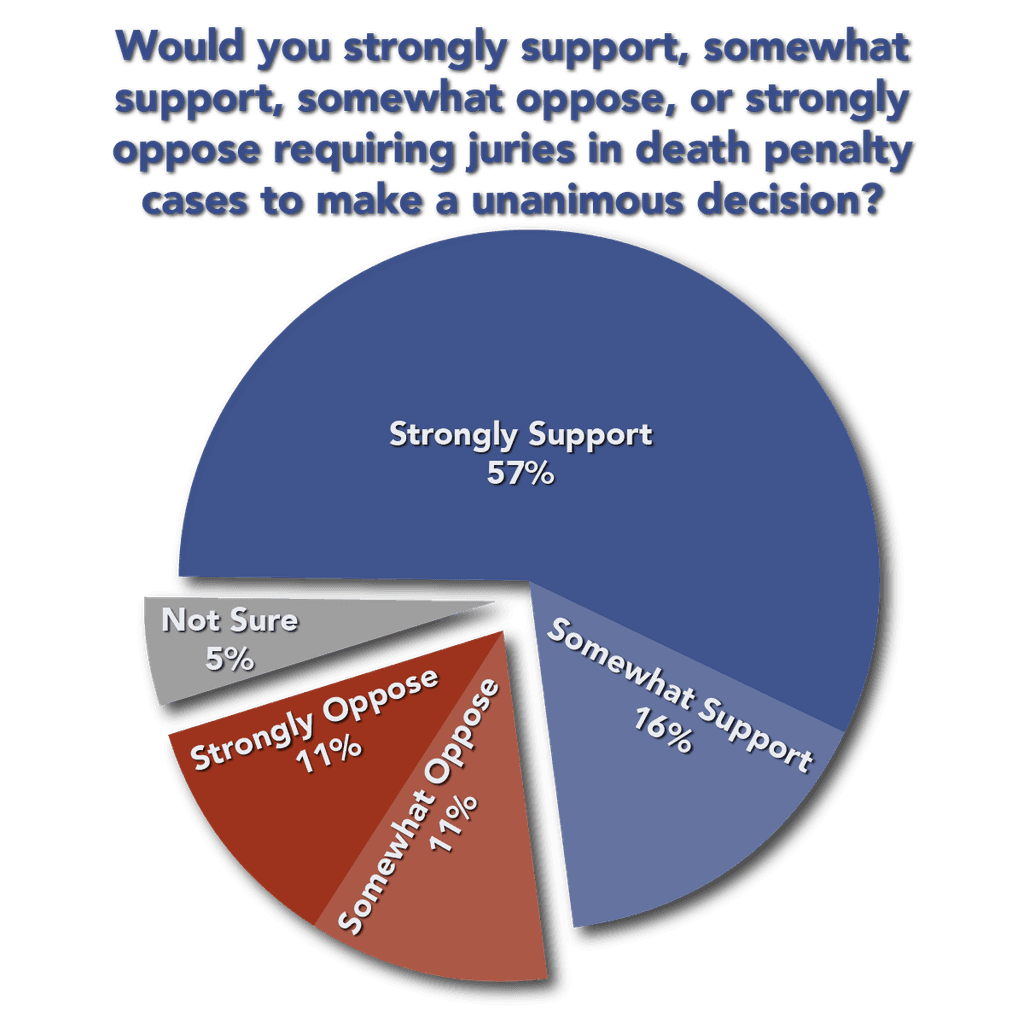 In the wake of a U.S. Supreme Court decision striking down Florida's death-sentencing procedures, a new poll shows that nearly two thirds of Floridians now prefer some form of life sentence to the death penalty and nearly three-quarters favor requiring the jury to unanimously agree on the sentence before the death penalty can be imposed. The poll by Public Policy Polling found that 62% of respondents preferred some form of life in prison over the death penalty for convicted murderers, while 35% preferred the death penalty. A plurality (38%) preferred life without parole coupled with restitution payments, while an additional 24% preferred either life without parole or life with parole eligibility after 40 years. The poll comes shortly after the Supreme Court declared Florida's sentencing scheme unconstitutional in Hurst v. Florida because it permitted judges, rather than juries, to determine whether the prosecution had proven factors that make a defendant eligible for the death penalty. It left open a second question as to whether jury recommendations for death had to be unanimous. As the Florida legislature considers its response to Hurst, the poll showed broad support across the political spectrum for requiring jury unanimity in sentencing. Overall, 73% of Floridians supported a unanimity requirement, including 70% of Republicans and Independents and 77% of Democrats. A Tampa Bay Times investigation this week raised questions as to the reliability of non-unanimous death sentences. The paper reported that death sentences imposed after non-unanimous jury recommendations were far more likely to be overturned and posed serious risks to the innocent. 18 of the 20 Florida exonerations for which jury data was available (90%) involved non-unanimous jury recommendations, including 3 cases in which judges overrode jury recommendations for life sentences. Stephen Harper of the Florida Center for Capital Representation at Florida International University College of Law, responded to the polling results, saying, "The state legislature should follow Floridians' lead and support a unanimous jury requirement in capital cases. Failing to do so will leave Florida's death penalty statute vulnerable to additional costly litigation."
The Florida State Senate Criminal Justice Committee has approved a bill requiring jury unanimity. A bill currently in the State House would permit a judge to impose a death sentence if nine or more jurors recommended death. (A. Phillips, "How the nation's lowest bar for the death penalty has shaped death row," Tampa Bay Times, January 31, 2016; Public Policy Polling, "Florida Survey Results," February 8, 2016; S. Bousquet, "Senate panel OKs death penalty fix; requires unanimous juries," Tampa Bay Times, February 8, 2016; Press Release, Stephen Harper, February 8, 2016.) See Public Opinion.
Arbitrariness
Sep 13, 2023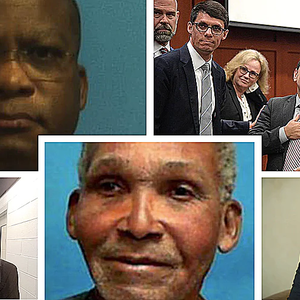 When Jurors Do Not Agree, Should a Death Sentence Be Imposed?
Arbitrariness
Aug 15, 2023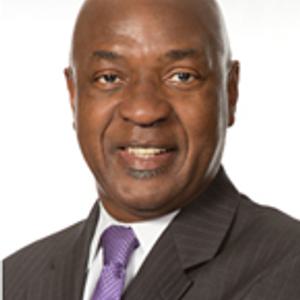 Charles Ogletree, Death Penalty Scholar and Criminal Defense Advocate, Dies at
70
Arbitrariness
Jul 28, 2023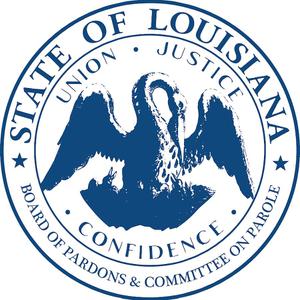 Louisiana Pardon Board Declines to Consider
56

Death Row Clemency Petitions Without Merits Review