BuzzFeed News investigation has disclosed that Missouri carried out seventeen executions between 2014 and 2017 using supplies of the drug pentobarbital it secretly obtained from a pharmacy the Food and Drug Administration had classified as "high risk" because of repeated serious health violations. The February 20 exposé describes a complex system of clandestine meetings, code names, and undocumented cash payments that Missouri employed to conceal the identity of Foundation Care, a suburban St. Louis compounding pharmacy that reporter Chris McDaniel discovered "has been repeatedly found to engage in hazardous pharmaceutical procedures."
Foundation Care—which was reportedly paid more than $135,000 for execution drugs—is alleged to have engaged in illegal practices, medicare fraud, and numerous manufacturing improprieties and, McDaniel reports, its cofounder has been accused of "regularly ordering prescription medications for himself without a doctor's prescription." Two former senior employees of the company—including the head of pharmacy operations—have alleged in a lawsuit that Foundation Care violated government regulations by reselling drugs returned by patients, intentionally omitting the names of ingredients in drugs it prepared, and failing to notify other states about a $300,000 settlement with Kansas over allegations of Medicaid fraud. Another suit by a former employee alleges that she was fired after complaining to her supervisors and the Missouri Board of Pharmacy about "serious operational violations."
Missouri switched to Foundation Care after reporters discovered the identity of the state's prior secret supplier of execution drugs—an Oklahoma compounding pharmacy called The Apothecary Shoppe. Reporters learned that The Apothecary Shoppe was not licensed to sell drugs in Missouri and had admitted to nearly 2,000 health and safety violations.
Foundation Care first came to the attention of FDA investigators after a doctor complained to the agency that a patient he was treating had developed "a 'life threatening' illness" after taking a drug that had been prepared by the pharmacy. At that time, the investigators found that the pharmacy had shipped drugs to patients without conducting tests for sterility and bacteria, and a lab sample revealed drugs that had been contaminated with bacteria. In 2013, the FDA designated Foundation Care as a "high-risk" compounding pharmacy, and cited it as an example as to why greater federal oversight of compounders was necessary. A second inspection of the company that year found "multiple examples" of practices that could lead to contamination, and that Foundation Care had failed to "assure that drug products conform to appropriate standards of identity, strength, quality and purity." In a February 2014 letter to the Missouri Board of Pharmacy, the FDA warned that the pharmacy's practices "could lead to contamination of drugs, potentially putting patients at risk."
The possibility of drug contamination is one of the centerpieces of prisoner challenges to Missouri's execution process, and experts in the case have indicated that contamination could create a "substantial risk of pain and suffering." However, in a deposition in the Missouri prisoners' legal challenge, state officials refused to say whether they were aware of any problems with their drug manufacturer, and lawyers for the state have affirmatively used Missouri's secrecy provisions to deny prisoners' access to information about its drug supplier and the company's safety record, while at the same time arguing the prisoners have not proven that the execution may be unconstitutionally cruel.
Foundation Care was acquired by AcariaHealth, a subsidiary of health-care giant Centene Corporation, in October 2017. After McDaniel's report was published, the company issued a statement that, "[u]nder Centene's ownership, Foundation Care has never supplied, and will never supply any pharmaceutical product to any state for the purpose of effectuating executions."
Compounding pharmacies are drug producers that mix small batches of medications to meet the specialized needs of patients for whom mass produced medicines are not available. Regulated primarily by states, their drugs are reported to have a significantly higher failure rate than drugs produced by FDA-regulated manufacturers. An estimated twenty percent of drugs created by Missouri compounding pharmacies failed to meet Missouri Board of Pharmacy standards.
Sources
Chris McDaniel, Missouri Fought For Years To Hide Where It Got Its Execution Drugs. Now We Know What They Were Hiding.," BuzzFeed News, February 20, 2018; Samantha Liss, Centene says sub­sidiary will no longer pro­vide drugs for Missouri exe­cu­tions, St. Louis Post-Dispatch, February 20, 2018; Will Schmitt, The iden­ti­ty of Missouri's exe­cu­tion drug deal­er, long a state secret, report­ed­ly unmasked, Springfield News-Leader, February 20, 2018.
See Lethal Injection and Missouri.
Lethal Injection
Sep 21, 2023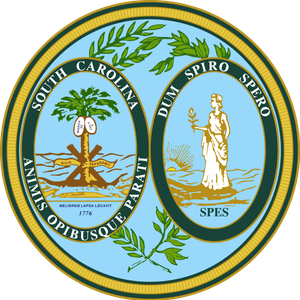 South Carolina Ready to Resume Executions by Lethal Injection After Acquiring Drugs
Lethal Injection
Sep 15, 2023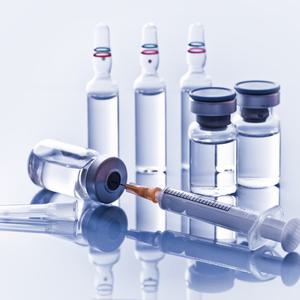 Some Medical Supply Manufacturers Ban Use of
IV

Equipment in Lethal Injection Executions