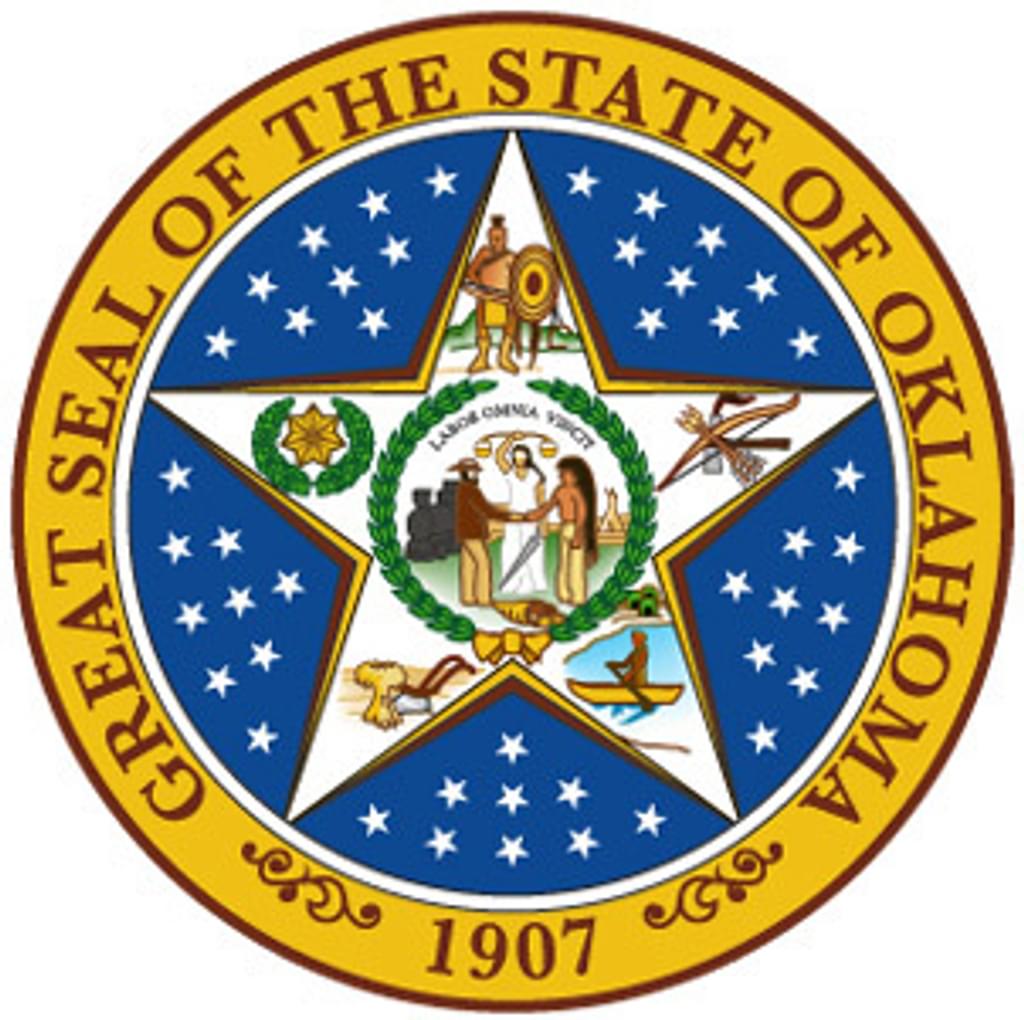 Despite the pendency of a trial on the constitutionality of the state's lethal-injection protocol, newly appointed Oklahoma Attorney General John O'Connor has asked the Oklahoma Court of Criminal Appeals to set execution dates for seven prisoners on the state's death row. If the court approves the execution dates, they would be Oklahoma's first attempt to carry out executions in more than six years, ending a hiatus brought on by a series of botched executions.
On August 26, 2021, O'Connor filed a motion in the criminal appeals court seeking to execute seven men in a four-month period between October 7, 2021 and February 10, 2022. The motion came just two weeks after a federal district court ruled on August 11 that death-row prisoners had presented sufficient evidence to warrant a trial on their claim that Oklahoma's execution protocol was unconstitutionally torturous. O'Connor asserted that the seven prisoners could be executed because six had been dismissed from the lawsuit for not identifying an alternative method by which they could be executed and the seventh is not a party to the lawsuit.
The seven men for whom the state is seeking execution dates are John Marion Grant (Oct. 7), Julius Jones (Oct. 28), Bigler Jobe Stouffer (Nov. 18), Wade Greely Lay (Dec. 9), Donald A. Grant (Dec. 30), Gilbert Ray Postelle (Jan. 20, 2022), and James Allen Coddington (Feb. 10).
"Oklahoma has a checkered history when it comes to carrying out executions," said Assistant Federal Public Defender Dale Baich, who is representing death-row prisoners in the protocol lawsuit. "The drug protocol that was problematic seven years ago is the same one the state seeks to use again. Given that history and the unresolved questions about the constitutionality of the State's execution protocol that are pending before the federal district court, Oklahoma should not move forward with any executions at this time. To allow executions to proceed when there is a chance the court could find a constitutionally unacceptable risk that a person could suffer because of the drug combination used, is just plain wrong."
The federal-court ruling ordered a trial on the prisoners' lethal-injection claims but dismissed separate claims that the state's execution process constituted human experimentation in violation of federal law and U.S. international obligations. The court also dismissed six prisoners from the suit who pled that Oklahoma had alternative methods available to execute them but did not designate an alternative method for their own executions. On August 30, the prisoners filed a motion asking the court to reconsider those rulings.
The trial on the lethal-injection claim will take place early in 2022. Oklahoma has indicated that it intends to carry out executions using a three-drug combination of the sedative midazolam, the paralytic drug vecuronium bromide, and the heart-stopping chemical, potassium chloride. The prisoners' lawsuit seeks to ensure that if they are to be executed, Oklahoma does so in a manner that does not unnecessarily subject them to excruciating pain and suffering. Midazolam was implicated in botched executions in Oklahoma and other states. If the Oklahoma court sets execution dates and they are carried out, the evidence from those executions is likely to be presented as part of the trial.
The cases of the men selected for execution are emblematic of problems throughout the death-penalty system. The seven men facing possible execution dates include at least three with serious mental illness, one of whom was allowed to represent himself at trial; at least one who has brain damage; at least two who experienced severe childhood trauma; and one with a strong claim of innocence. Those impairments are reflective of national trends – all but one of the prisoners executed in 2020 had a serious mental illness; brain injury, developmental brain damage, or an IQ in the intellectually disabled range; and/or chronic serious childhood trauma, neglect, and/or abuse.
Interference With the Julius Jones Clemency Proceedings
Julius Jones, for whom the state is seeking an October 28 execution date, has gained international attention for his claims of innocence, racial bias, and official misconduct. More than six million people have signed a petition asking for clemency for Jones, and a poll conducted in June 2021 found that 60% of Oklahomans are in favor of Governor Kevin Stitt commuting Jones' sentence. The Oklahoma Pardon and Parole Board had already scheduled a September 13 commutation hearing but canceled the hearing in anticipation that death warrants would be issued and scheduled clemency hearings for each of the seven men to take place shortly before the proposed execution dates.
Members of Oklahoma's Legislative Black Caucus and supporters of Jones' innocence claims blasted O'Connor for interfering with the commutation process. "It is shocking-and quite frankly, outrageous-that the promise of a fair hearing, which former AG Mike Hunter agreed Mr. Jones has a right to, might now be short-circuited because of this rush to resume executions," Rev. Cece Jones-Davis, founder of the Justice for Julius Campaign said.
In an interview with the Oklahoma University student newspaper, the OU Daily (Jones was a student at the university at the time of his arrest), Jones-Davis said, "It feels evil. It feels like the Attorney General is in a rush in some way to kill (Julius) when there are so many other credible claims to his innocence. … I think that the Attorney General would like nothing more than to see him disappear because of the national outcry that has occurred on his behalf."
"I am appalled that the attorney general would request a date for Mr. Jones' execution before providing Mr. Jones and his legal team with the opportunity to present his case at his September 13 commutation hearing," Oklahoma City State Representative Jason Lowe said in a statement released to the media. "It is actions like these that reinforce the public's doubt and distrust in our criminal justice system. I implore the attorney general to withdraw his request for an execution date, as Julius Jones has a constitutional right to a fair hearing free of political influence."
Fellow Black caucus member, Tulsa State Representative Regina Goodwin, also issued a statement criticizing O'Connor's action. "AG O'Connor's rushed request to execute [Julius Jones] on October 28, before all is heard, rips further into trust and attempts to also kill due process," Goodwin said.
Deon Osborne, associate editor of the Black Wall Street Times, noted that this was the second time Oklahoma prosecutors had attempted to obstruct the commutation process, citing a prior lawsuit Oklahoma County District Attorney David Prater filed against parole board members. He said O'Connor's action "has many wondering whether the crime obstruction of justice applies to state officials who attempt to influence the decisions of parole board members before they've even conducted a hearing."
Oklahoma's Catholic bishops also condemned the state's efforts to resume executions. In a joint statement, Most Rev. Paul S. Coakley, Archbishop of Oklahoma City, and Most Rev. David A. Konderla, Bishop of Tulsa, said, "We are disappointed and surprised by the state's haste to set execution dates for six men on death row at the same time a federal court is reviewing Oklahoma's lethal injection protocol to determine if it is constitutional. This decision also may preempt and void a commutation hearing already set by the state for one of the men, Julius Jones."
The bishops also highlighted systemic concerns with innocence, arbitrariness, and the high cost of capital punishment, urging the state to turn to "other means to exact justice and protect our communities without the use of capital punishment." The statement concluded, "Ultimately, capital punishment denies the opportunity for repentance and diminishes the dignity of all human life."
Oklahoma has not carried out an execution since January 15, 2015, when the Oklahoma Department of Corrections put Charles Warner to death using a chemical that was not authorized by the state's execution protocol. A report by The Oklahoman revealed that the state had used potassium acetate, a chemical used to de-ice airplane wings, in the execution, instead of potassium chloride. Warner's last words were "my body is on fire."
The state's previous execution, in which Clayton Lockett was put to death on April 29, 2014, was horribly botched. After the execution team failed 16 times to set an IV line, one of Lockett's veins exploded. Lockett died 45 minutes into the procedure of what was described at the time as a massive heart attack. Oklahoma put executions on hold in September 2015, after Richard Glossip received a last-minute stay when the state once again obtained the wrong chemical to carry out his execution.
Sources
Chris Casteel, Oklahoma AG looks to resume exe­cu­tions, requests dates for Julius Jones, six oth­er inmates, The Oklahoman, August 26, 2021; Barbara Hoberock, Oklahoma AG requests exe­cu­tion dates for sev­en state death-row inmates, Tulsa World, August 27, 2021; Deon Osborne, OKLAHOMA ATTORNEY GENERAL SETS EXECUTION DATE FOR JULIUS JONES DESPITE UPCOMING COMMUTATION HEARING, The Black Wall Street Times, August 27, 2021; Kevin Severin, Black Caucus mem­bers speak out against Oklahoma Attorney General, FOX 25, Oklahoma City, Friday, August 27th 2021; Mikaela DeLeon, Oklahoma files motion to set exe­cu­tion date for for­mer OU stu­dent Julius Jones; sup­port­ers pur­sue com­mut­ed sen­tence, OU Daily, August 27, 2021; Staff, Two Catholic Bishops issue state­ment on Oklahoma's call for exe­cu­tion dates, The City Sentinel, August 27, 2021; Dylan Goforth, Attorneys for Julius Jones believe inves­ti­ga­tion by Pardon and Parole Board rec­om­mends Jones not be exe­cut­ed, The Frontier, August 27, 2021; Staff, Oklahoma Pardon and Parole Board refut­ing new claims by Julius Jones' attor­ney, KFOR, Oklahoma City, August 27, 2021; Deon Osborne, POLL: 6 IN 10 OKLAHOMANS SUPPORT COMMUTATION FOR DEATH-ROW INMATE JULIUS JONES, Black Wall Street Times, August 26, 2021; Josh Dulaney, Pardon and Parole Board sets clemen­cy hear­ing dates for Julius Jones, more death row inmates, The Oklahoman, August 31, 2021.
Read the state­ment by coun­sel for the death-row pris­on­ers con­cern­ing the Oklahoma Attorney General's request for death war­rants. Read the pris­on­ers' motion ask­ing the fed­er­al court to recon­sid­er its dis­missal of their human exper­i­men­ta­tion claim.
International
Jun 01, 2023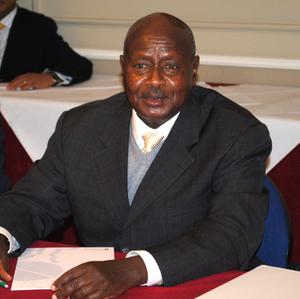 Uganda's Controversial ​
"

Anti-Homosexuality Act" Includes Possibility of Death Sentence
Victims' Families
May 30, 2023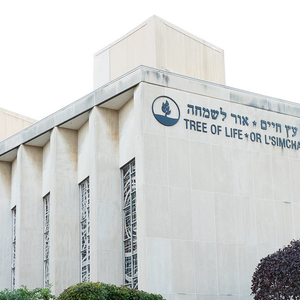 Victims' Families are Divided Over Death Penalty as Bowers Trial Begins