Oklahoma executed Bigler Jobe Stouffer II (pictured, at his clemency hearing) on December 9, 2021, after Governor Kevin Stitt rejecting a pardons board recommendation to commute his sentence to life without parole and the federal courts denied his applications to stay his execution. Stouffer, 79, was the oldest prisoner put to death in Oklahoma. It was the eleventh and final execution of 2021.
On November 17, 2021, the Oklahoma Pardons and Parole board voted 3-2 to recommend clemency for Stouffer based in part on concerns raised by the state's botched execution of John Grant on October 28, 2021. It was the state's first execution since botching the executions of Clayton Lockett in April 2014 and Charles Warner in January 2015 and then aborting the execution of Richard Glossip in September 2015.

"That process is obviously flawed," said Board member Larry Morris, a retired probation officer, who voted for clemency in Stouffer's case. "We have had individuals on the table suffering for 20 and 30 minutes apiece. And I don't think that any humane society ought to be executing people that way until we figure out how to do it right."
Governor Stitt rejected the Board's recommendation on December 3, 2021 without explaining his grounds for doing so. His executive order stated only "I have thoroughly reviewed the arguments and evidence presented in this case and have determined that clemency should be denied."
In an order issued December 6, 2021, the U.S. Court of Appeals for the Tenth Circuit also rejected arguments that Grant's execution provided grounds to grant Stouffer a stay. Accepting the testimony of state anesthesiologist Dr. Ervin Yen that Grant was unconscious and insensate during a fifteen-minute period in which media witnesses reported that he experienced more than two dozen full-body convulsions and vomited, the appeals court said Stouffer had "failed to establish a threat that he will be irreparably harmed by a violation of his Eighth Amendment rights if he is executed using Oklahoma's three-drug protocol." The court's order never once mentioned the words "convulsions" or "vomit," instead describing Grant as having experienced a "brief period" of "regurgitation and respiratory distress" after purportedly losing consciousness.
The U.S. Supreme Court denied Bigler's stay application on the morning of December 9 and he was executed shortly after 10:00 a.m. Central time.
Stouffer was tried in 1985 for a murder of an elementary school teacher earlier that same year. His lawyer presented testimony from a clinical and forensic psychologist who described Stouffer as a "42 year old man, going on 15" suffering from an "atypical personality disorder, with immature and hysterical traits" that left him unable to "mak[e] a mature, responsible, adult decision." His conviction was overturned in 1999 because of ineffective representation, but he again was convicted and sentenced to death in 2003.
Stouffer argued to the Pardon and Parole Board and to Governor Stitt that he had not committed the murder. "There's been so many things over the years that has not made sense," his son Trey Stouffer told reporters when he delivered to Governor Stitt a petition with thousands of signatures asking the governor for mercy.
Stouffer is the third of seven executions Oklahoma has scheduled in a five-month spree between mid-October 2021 and March 2022. The pardons board denied clemency to John Grant, who became the first person executed by Oklahoma in more than six years. On November 1, 2021, citing doubts about his guilt, the board voted 3-1 to recommend that Julius Jones' death sentence be commuted to a parole-eligible life sentence. Four hours before he was scheduled to be put to death on November 18, Governor Kevin Stitt commuted Jones' sentence to life without parole.
On November 30, 2021, the Oklahoma Pardon and Parole Board voted 4-1 to deny clemency for Donald Grant, a brain-damaged prisoner who also has been diagnosed with schizophrenia. On December 1, 2021, the Board, also by a 4-1 vote, denied clemency for Gilbert Postelle. A Pittsburg County trial court ordered the impaneling of a jury to assess Wade Lay's competency to be executed, and on December 6, 2021 stayed his execution until that trial could be conducted. Clemency proceedings have not yet been conducted in the case of James Coddington, who has a March 10, 2022 execution date. A federal trial on the constitutionality of Oklahoma's execution protocol is scheduled to begin in late February 2022.
The two board members who voted against clemency for Stouffer also expressed reservations about the state's controversial three-drug execution process but said it was not their role to interfere. Board member Richard Smothermon, a former elected District Attorney, said "I share the concerns but I'm not a doctor, and I don't make the law, and I'm not the one that makes those decisions on how that is implemented." Board member Scott Williams, a minister and former prison warden, said he "need[ed] a lot more clarity" about the execution process.
Media witnesses reported that the execution proceeded without any apparent problems.
Sources
[UPDATED TO REFLECT THAT BIGLER STOUFFER WAS EXECUTED ON DECEMBER 9, 2021]
Nolan Clay, One Oklahoma inmate gets exe­cu­tion stay; one does not, The Oklahoman, December 6, 2021; Nolan Clay, Governor Stitt denies clemen­cy to death row inmate Bigler Jobe ​'Bud' Stouffer II, The Oklahoman, December 3, 2021; Kaylee Douglas, Gov. Stitt denies clemen­cy rec­om­men­da­tion for Oklahoma death row inmate Bigler Stouffer, KFOR News, December 3, 2021; Josh Dulaney, Death row inmate Bigler Stouffer's sup­port­ers sub­mit sig­na­tures for clemen­cy to Gov. Stitt, The Oklahoman, December 1, 2021; Nolan Clay, Oklahoma parole board ques­tions exe­cu­tion pro­ce­dure dur­ing clemen­cy hear­ing, The Oklahoman, November 17, 2021; Jacob Fractor, Judges enters stay of exe­cu­tion for Wade Lay, killer of Tulsa bank guard, Tulsa World, December 7, 2021.
New Voices
Mar 29, 2023
NEW

VOICES

: Louisiana Governor Announces His Opposition to the Death Penalty
Recent Legislative Activity
Mar 28, 2023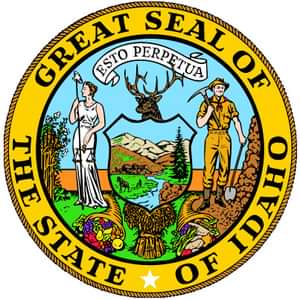 Idaho Steps Closer to Using the Firing Squad for Executions
Sentencing Data
Mar 22, 2023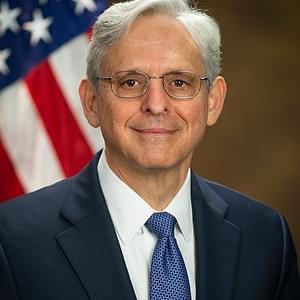 Federal Government Announces Withdrawal of Intent to Seek Death in North Dakota Case