The geographic arbitrariness, high rates of official misconduct, racial discrimination, and poor defense representation characteristic of outlier jurisdictions that disproportionately seek and impose the death penalty in the United States are all present in Clark County, Nevada's administration of the death penalty.
From 2010 through 2015, nine death sentences were imposed in Clark County, while no one was sentenced to death in any other county in Nevada during that same period. In an analysis by Harvard University's Fair Punishment Project of the 16 counties that imposed the most death sentences in the United States over that period, Clark exhibited the highest levels of prosecutorial misconduct, with the Nevada Supreme Court finding misconduct in 47% of the Clark County death penalty cases it reviewed on direct appeal since 2006.
Part of this, according to the Fair Punishment Project, is attributable to the "sloppiness that comes along with overextended lawyers," but that overextension was itself a by-product of prosecutorial decisionmaking.
In 2011, Clark County had more pending capital cases per capita than any other county in the nation. David Roger, who was District Attorney until 2012 when he resigned to become counsel for the Las Vegas police union, refused to offer or accept plea deals in death penalty cases.
At that time, Clark County exhibited another characteristic present in many counties that overaggressively pursue capital punishment: police violence against civilians. The county was the subject of numerous citizen complaints describing police brutality, deadly force, and excessive use of force disproportionately directed at racial minorities, and the ACLU and NAACP had petitioned the Justice Department to investigate what it called a pattern of civil rights abuses by law enforcement.
In 2015, Clark ranked fourth in the nation in the per capita rate of police killings of civilians.
Racial bias also plagues Clark County death penalty cases: the Nevada Supreme Court overturned two convictions in less than two years because of race discrimination in jury selection by Clark County prosecutors. In the period covered by the Fair Punishment Project report, 71% of victims in cases that resulted in a death sentence were white, though only 33% of murder victims in Las Vegas, which composes most of Clark County, were white.
The exoneration of Roberto Miranda highlights another systemic problem in Clark County death penalty cases: inadequate representation. Roberto Miranda spent 14 years on death row before being exonerated, and later sued the county for poor public defense practices, including assigning inexperienced attorneys to capital defendants. In a court filing, the county responded, "As a matter of law, attorneys who have graduated from law school and passed the bar should be considered adequately trained to handle capital murder cases." Over the period of the Fair Punishment Project study, the case for life presented by defense lawyers in the cases that resulted in death verdicts lasted an average of only 1.1 days.
Clark County's death penalty practices have also been extremely costly. A University of Nevada-Las Vegas study estimated in 2012 that the 80 capital cases prosecuted in the county would cost $15 million more than if they were to be prosecuted without the death penalty.
Sources
Too Broken to Fix: Part I, The Fair Punishment Project, August 23, 2016; R. Balko, America's Killingest Counties, The Washington Post, December 3, 2015; American Civil Liberties Union of Nevada & National Association for the Advancement of Colored People, Las Vegas Chapter, In the Matter of a Petition for an Investigation Into the Las Vegas Metropolitan Police Department, January 14, 2012; J. German, F. McCabe, and K. Jourdan, District Attorney Makes Retirement Official, Las Vegas Review-Journal, November 1, 2011.
See Prosecutorial Misconduct, Race, Representation, and Costs.
Innocence
Sep 27, 2023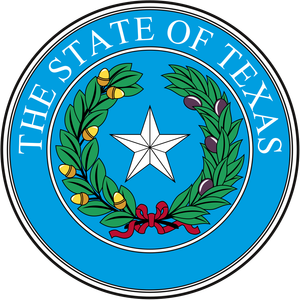 Former Texas Death Row Prisoner Clinton Young Sues Prosecutor for Misconduct
Innocence
Sep 20, 2023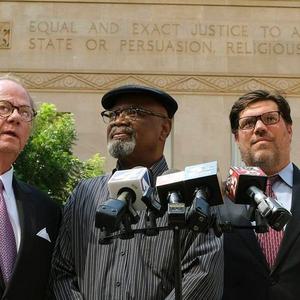 Glynn Simmons Exonerated
48

Years After He Was Sentenced to Death in Oklahoma