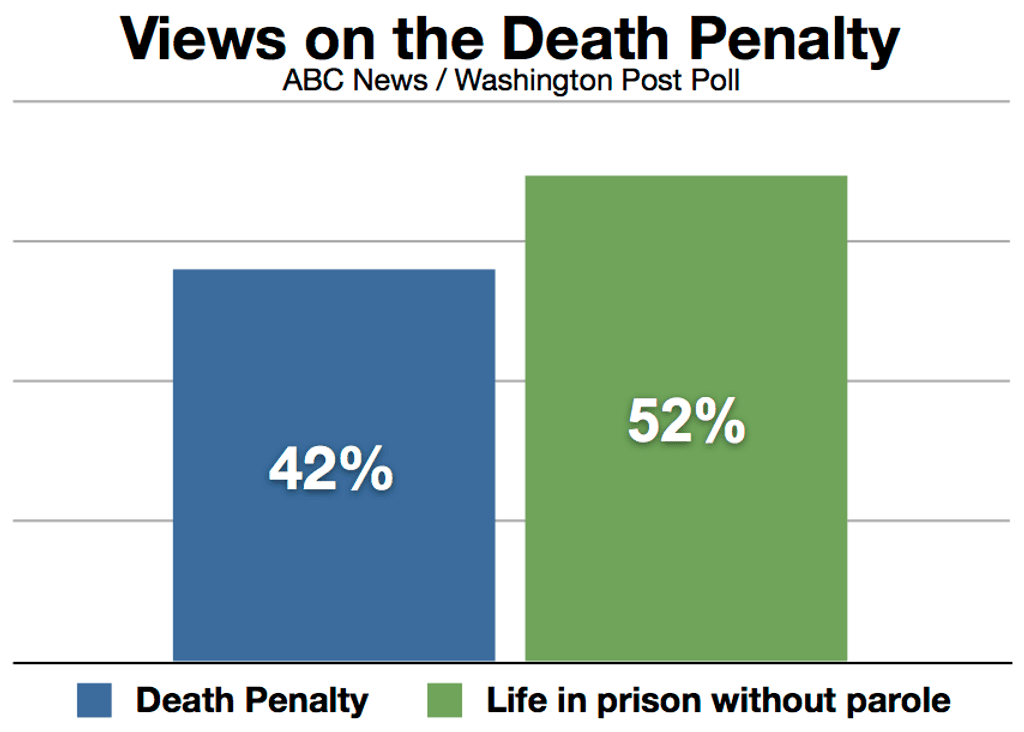 Click to enlarge
A new poll by ABC News and the Washington Post found a majority (52%) of Americans prefer life without parole as punishment for convicted murderers, with just 42% preferring the death penalty. This is the first time that this poll has found a majority support for life without parole over the death penalty. Without an alternative sentence offered, support for the death penalty was 61%, equaling the lowest level of support in polls going back to the early 1980s, and showing a significant drop since support for the death penalty peaked at 80% in 1994. Even among those who said they support the death penalty in the abstract, 29% preferred the alternative of life without parole when offered a choice between the two punishments. In states that do not have capital punishment, respondents were more likely to prefer life without parole (58%), with only 38% selecting the death penalty. Among the groups that had stronger than average support for life without parole were women (57%), nonwhites (65%), and Democrats (67%).
(D. Ergun, "New Low in Preference for the Death Penalty," ABC News, June 5, 2014). See Public Opinion and Life without Parole.
Innocence
Sep 20, 2023
Glynn Simmons Exonerated
48

Years After He Was Sentenced to Death in Oklahoma
Arbitrariness
Sep 13, 2023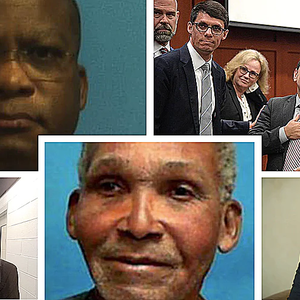 When Jurors Do Not Agree, Should a Death Sentence Be Imposed?